Diploma in Land Valuation and Management (DLVM) Students Rank 4th and 5th in the 2019 Real Estate Consultancy Licensure Examination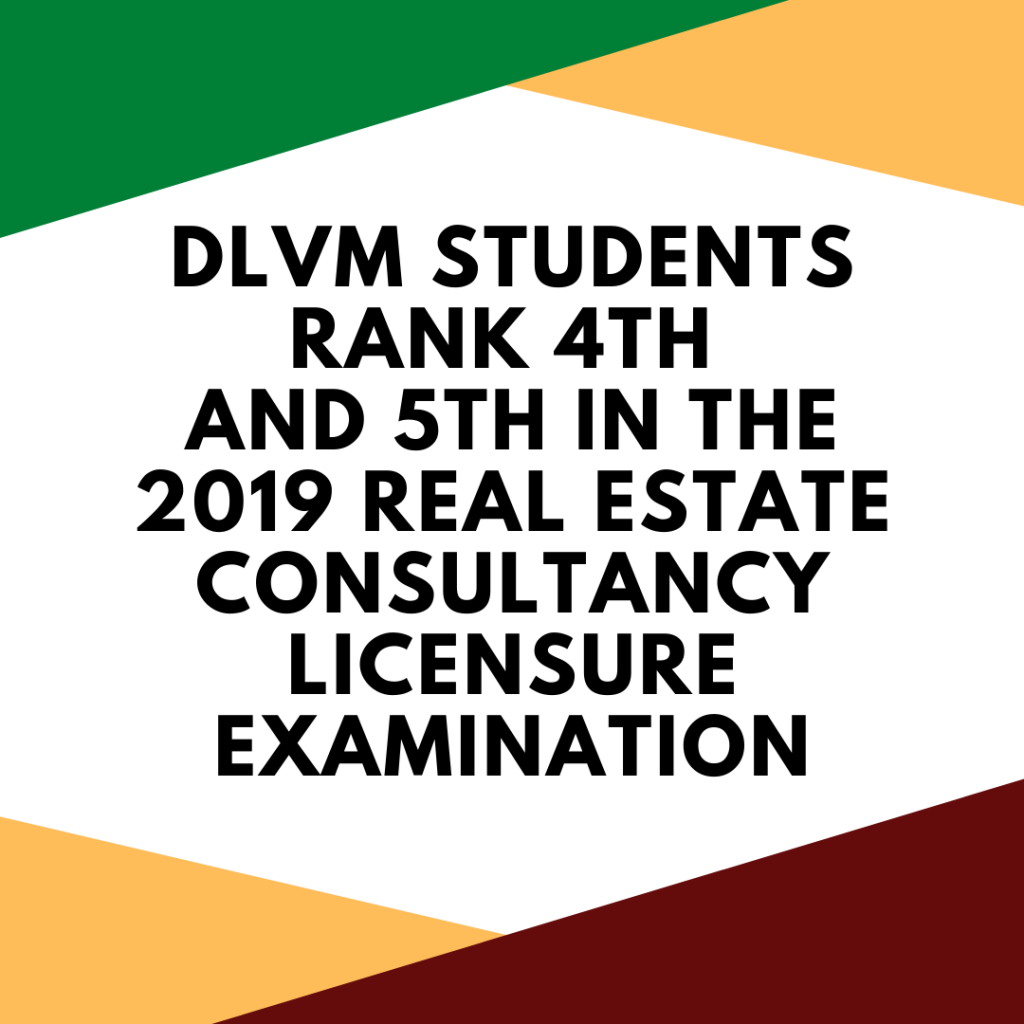 During the recently concluded Licensure Exam for Real Estate Consultants, Ms. Dorothy May Rayela Nubla and Mr. Agusto Babula Agosto, two students from the Diploma in Land Valuation and Management (DLVM) Program of the University of the Philippines-Faculty of Management and Development Studies (UPOU-FMDS) were among the 43 passers out of the total 45 Real Estate Consultant Licensure exam takers. They were also among the top 5 scorers in the said exam. The written exam was given last 31 March 2019 while the Revalida/Oral exam was given last 23 April 2019. The exam results were released by the PRC last 29 April 2019.
Ms. Nubla who is a graduate of the DLVM Program got the fourth highest score of 86.90 out of the total 43 licensure exam passers. She was followed by Mr. Agosto who got the fifth highest score of 85.80. He is currently continuing his studies in the DLVM Program.
The exam covered topics such as fundamentals of real estate consulting, standards and ethics, consulting tools and techniques, real estate finance and economics, real estate consulting and investment analyses, consulting for specific engagement, consulting for government and corporate and financial institutions, land management system and real property laws, among others. The full coverage of the Licensure Exam for Real Estate Consultants is further elaborated in Article III, Section 13 of RA 9646.
FMDS congratulates Ms. Nubla and Mr. Agosto for their achievements.
The full list of passers in the 2019 Real Estate Consultant Licensure Examination can be viewed here. (GACBuno)