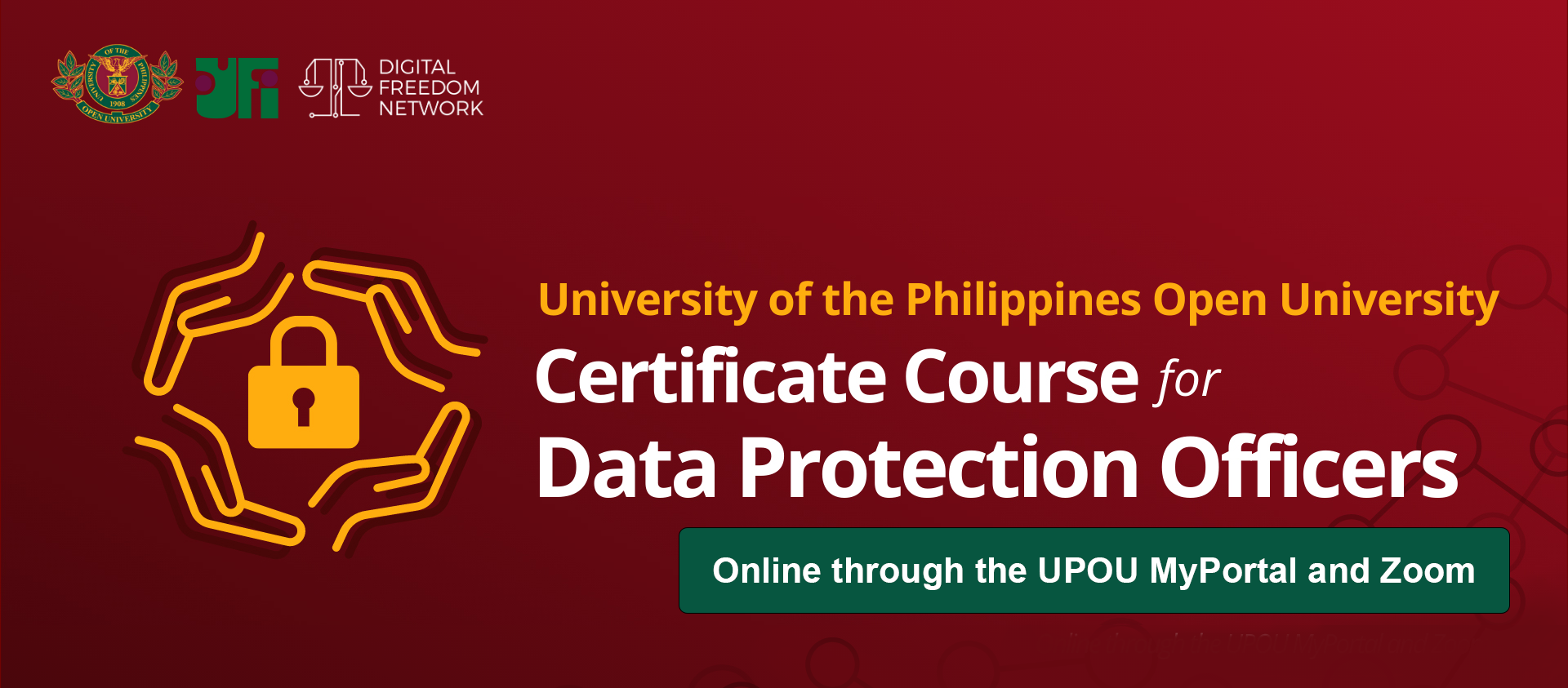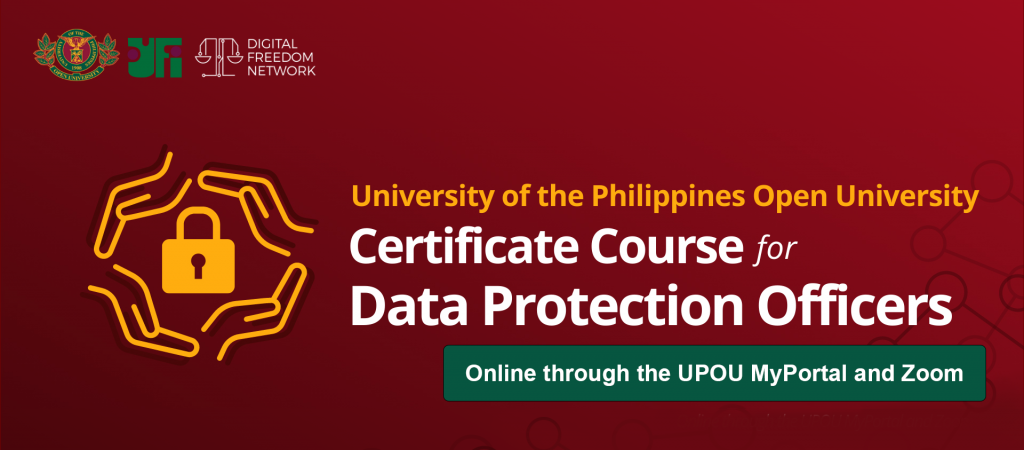 Certificate Course for Data Protection Officers
The course is designed to train Data Privacy Officers who will be tasked with designing, implementing, and overseeing the respective data privacy policies of their organizations, in compliance with the Data Privacy Act and its Implementing Rules.
At the end of the course, participants who pass the final exam and submit a Privacy Impact Assessment (PIA) worksheet shall receive a certificate of completion.
Course Objectives
At the end of the course, participants will be able to discuss:
Data Privacy Act, its Implementing Rules, and relevant issuances of the National Privacy Commission (NPC);
the role of the Data Protection Officers and their expected duties;
how to develop a Privacy Management Program for your organization;
how to handle security or data breach incidents within your organization; and
the basics of Information Security
Course Structure
The 4-week long online course is divided into seven (7) modules. It begins with an introduction to basic concepts of Privacy and Data Privacy, then progresses to more detailed discussions on the specific rights, obligations, and requirements under the Data Privacy Act.
Participants are then taken through practical exercises designed to train them in implementing data privacy practices and policies amidst the daily routine of an organization. Participants are also apprised of the appropriate information security practices that are recommended for adoption to ensure compliance with their data privacy obligations under the law.
Mode of Instruction
The course will be delivered online through a combination of video lectures, live Q&A sessions and workshops with the lecturers via videoconferencing. The course materials include course guide, study guides, video lectures and other online resources that will be uploaded in the course site.
The final examination is also administered online.
Course Lecturers / Resource Persons
About the Course Providers
The course is offered by the Faculty of Management and Development Studies – UP Open University, the Digital Freedom Network and the UP Open University Foundation, Inc. as part of the project titled "Certificate Course for Data Protection Officers."
UP Open University
Digital Freedom Network
UP Open University Foundation, Inc.
Registration
Contact
Schedule of Next Course Offering:
20 February to 17 March 2023