MPM Program to hold Learning Visit and LTiO in Roxas City in November 2018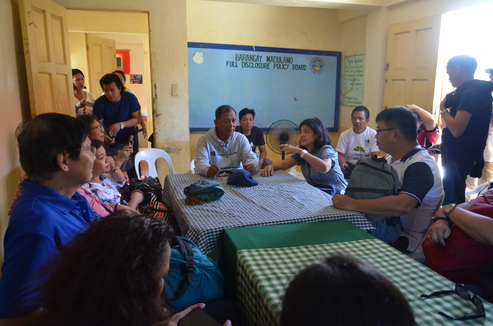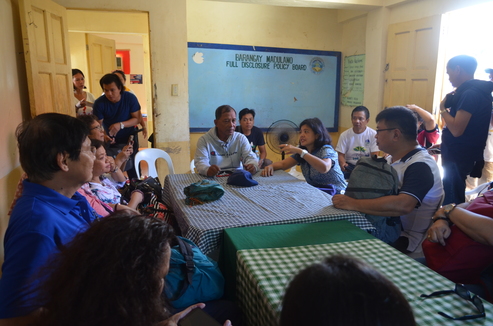 The UPOU-FMDS Master of Public Management Program (MPM) will conduct an observation tour/field exposure (learning visit) in Roxas City on 08-10 November 2018, in collaboration with Capiz State University (CapSU).
The activity shall involve visit to potential programs/projects and interview/dialogue with key informants in the Capiz Province and/or Roxas City government, and in the Department of Environment and Natural Resources; documentation of the event that may form part of the MPM teaching-learning materials consistent with UPOU's niche as an Open and Distance eLearning (ODeL) institution; co-creation of knowledge in collaboration with CapSU through the conduct of public forum dubbed "Let's Talk it Over" (LTiO) lecture series; and meet and greet of Faculty In-Charge, staff and students to discuss online course delivery.
The LTiO, which will serve as the highlight and culminating activity of the learning visit, will be conducted on 10 November 2018 from 9am to 12nn at the Conference Room of CapSU Main Campus. Titled "Developments in Public Administration and Governance: Issues and Challenges", topics to be discussed are as follows:
Knowledge Sharing and Co-creation through Learning Visits: The MPM Strategy by Asst. Prof. Juvy Lizette M. Gervacio
Dark Green Campus: Diffusion of Policies towards Environmental Sustainability in Universities by Assoc. Prof. Jocelyn C. Cuaresma
Cybersecurity in the Workplace by LTC Joey T. Fontiveros
Governance and Managing Resources of Institutions by Asst. Prof. Ma. Dorothee J. Villarruz
The CapSU community including faculty, staff, students, and local government officials are expected to attend the lecture, while UPOU students will be watching the LTiO via web stream at http://networks.upou.edu.ph/
The event is in line with the UP Academic Program Improvement project, which generally aims to improve the syllabus/coverage and subject matter/content of the MPM courses.
Similar event had been successfully conducted by the MPM program in San Fernando, La Union; Baguio City; Nueva Vizcaya; and Legazpi City, Camarines Sur.