The Faculty of Management and Development Studies (FMDS) conducted the Faculty-In-Charge (FIC) Orientation on 28 June 2018 at MC Theater, DICT Bldg., CP Garcia Ave., Diliman, Quezon City for Manila- and Diliman-based FICs and on 04 July 2018 at AVR, UPOU Headquarters, Los Baños, Laguna for Los Baños based FICs.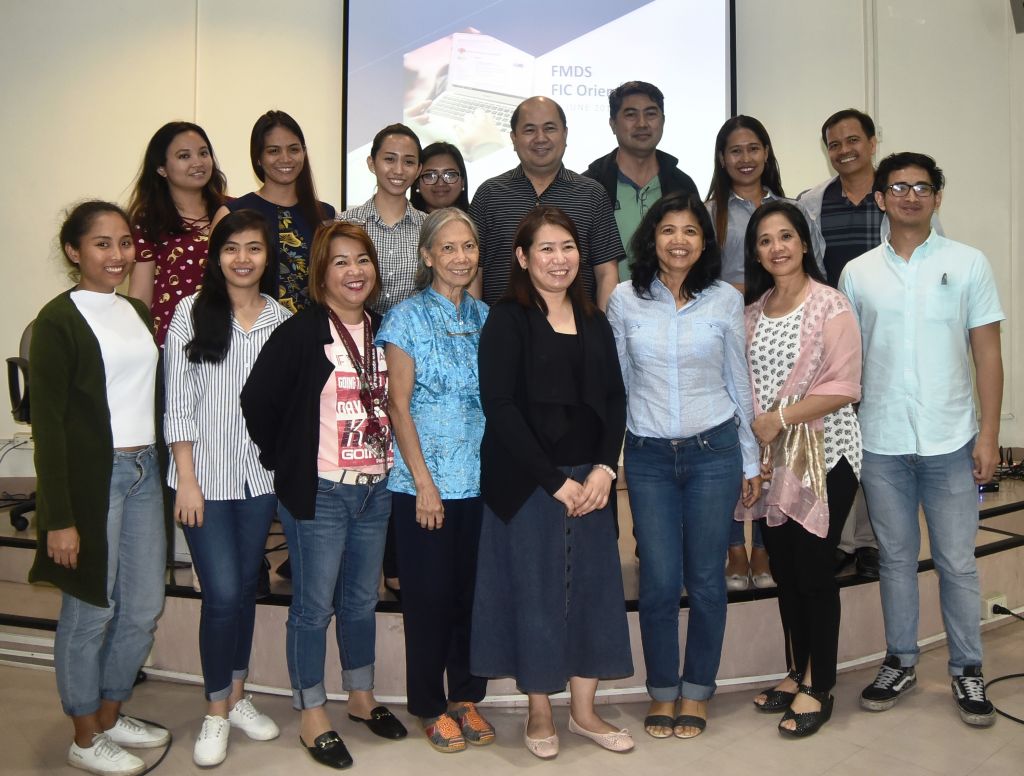 Diliman and Manila-based FICs together with Secretary to the Faculty and Program Research Assistants of FMDS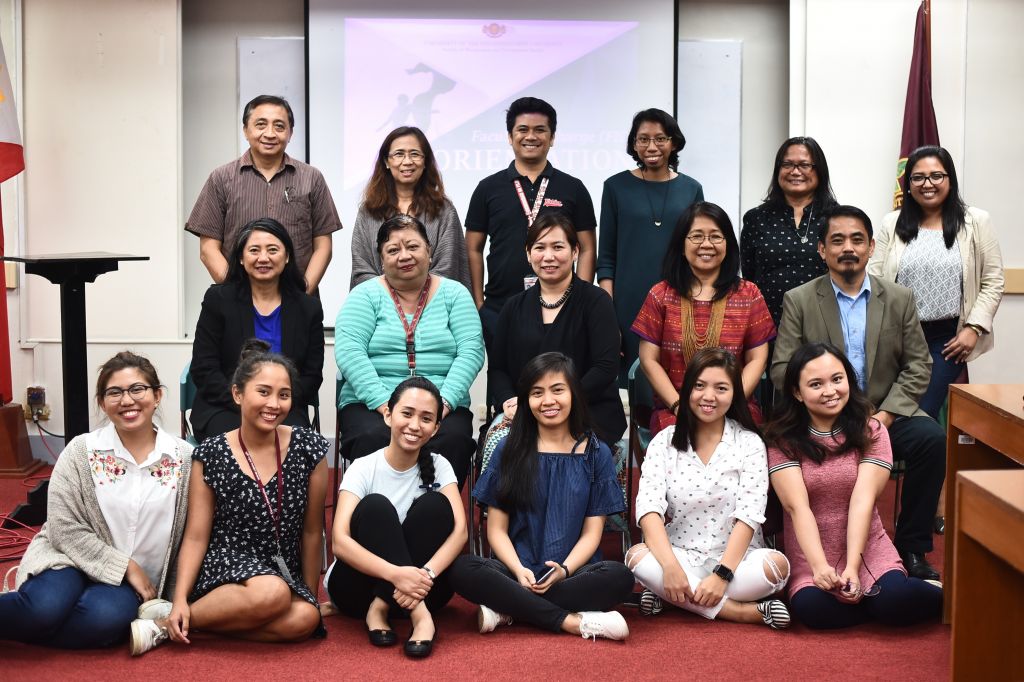 Los Baños-based FICs with Secretary to the Faculty Asst. Prof. Rita Ramos and Program Research Assistants of FMDS
Topics on the Roles of FIC and Administrative Matters, Introduction to Open and Distance e-Learning, Selecting Online Resources, Facilitating Online Learning, Promoting Interaction, and Building Community of Learners, Assessment in Online Learning, Preparing the Study Guide, mainstreaming Gender in Online Teaching and Learning, and Basics of UPOU MyPortal were discussed during the orientation program. These topics were delivered through video-recorded lectures followed by open forum and sharing which was moderated by the facilitator. Asst. Prof. Juvy Lizette M. Gervacio, Master of Public Management (MPM) Program Chair, facilitated the discussion for the Manila and Diliman based FIC Orientation while Assoc. Prof. Consuelo DL. Habito, Master of Environment and Natural Resources Management (MENRM) Program Chair, served as facilitator for the Los Baños-based FIC Orientation. Aside from the face-to-face FIC Orientation, the topics and materials were also uploaded and made available online via MyPortal.
To acquaint the FICs with new technologies in teaching via distance mode, Ms. Ellaisa Ruth B. Veluz, Research Assistant under the Diploma in Research and Development Management (DR&DM) program shared basic lecture on the use of H5P, an open source program designed to allow learners and teachers to create interactive learning video materials.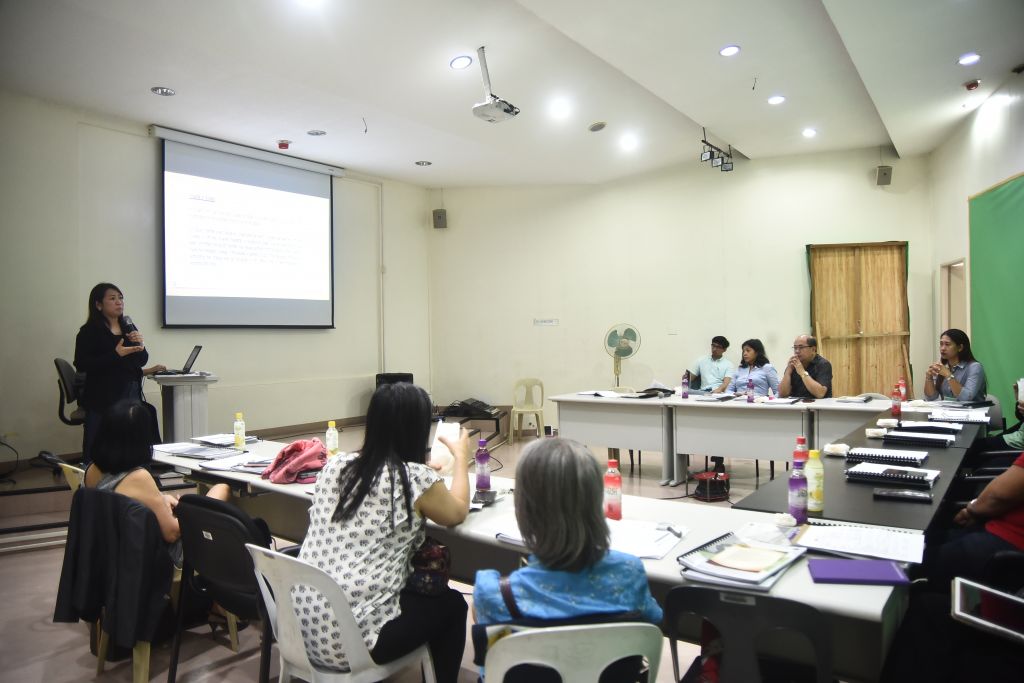 FMDS conducts FIC Orientation before the semester starts to familiarize new FICs and provide updates to continuing FICs on new techniques, technologies and teaching method via distance mode. This is also part of the Faculty's thrust to enhance the learning experience of its students through faculty development. The FIC Orientation also serves as venue for all FICs to share their thoughts, ideas, learning and teaching experiences in distance education. (JFDePasion-Guevarra)