DR&DM FICs speak at DOST-PCAARRD Training-Workshop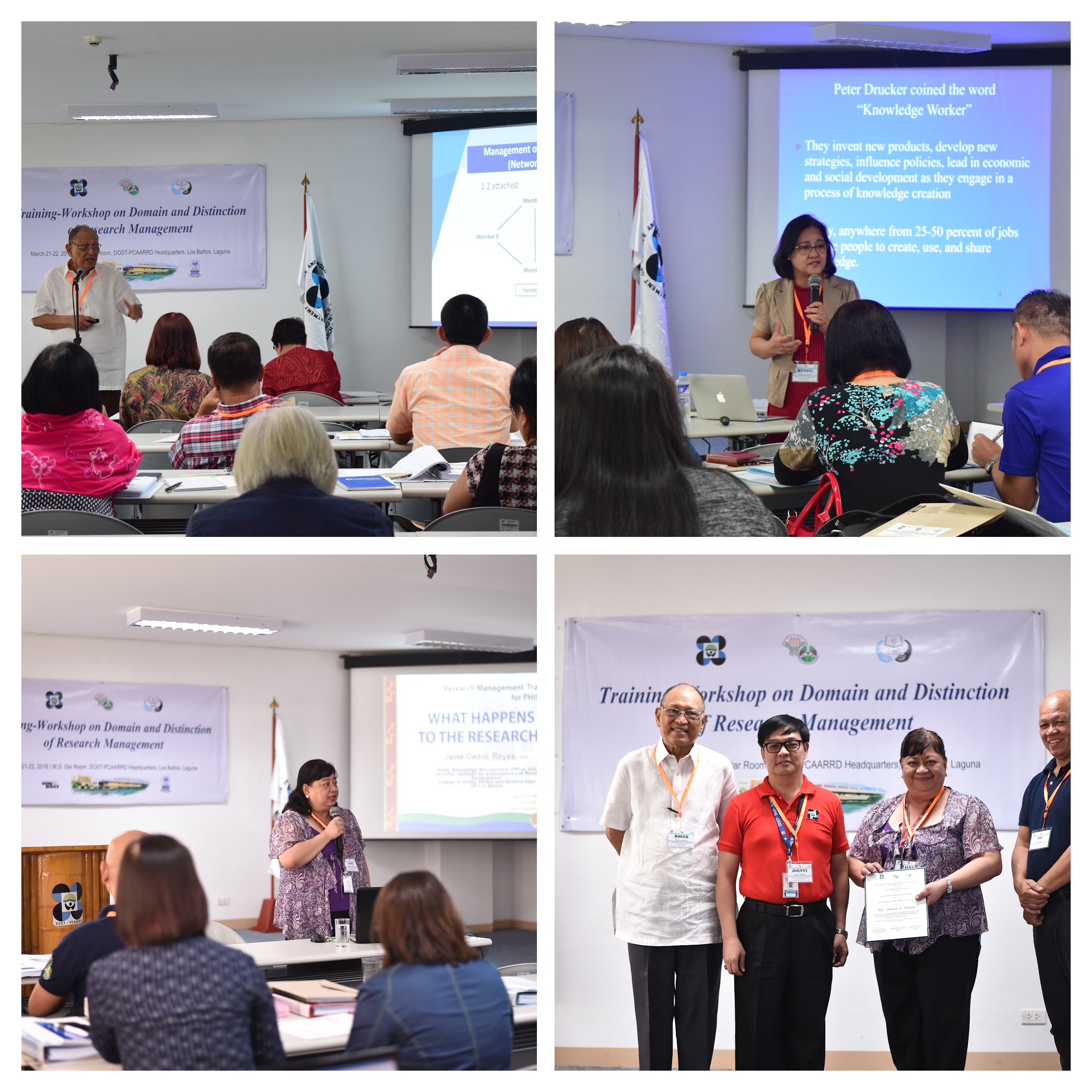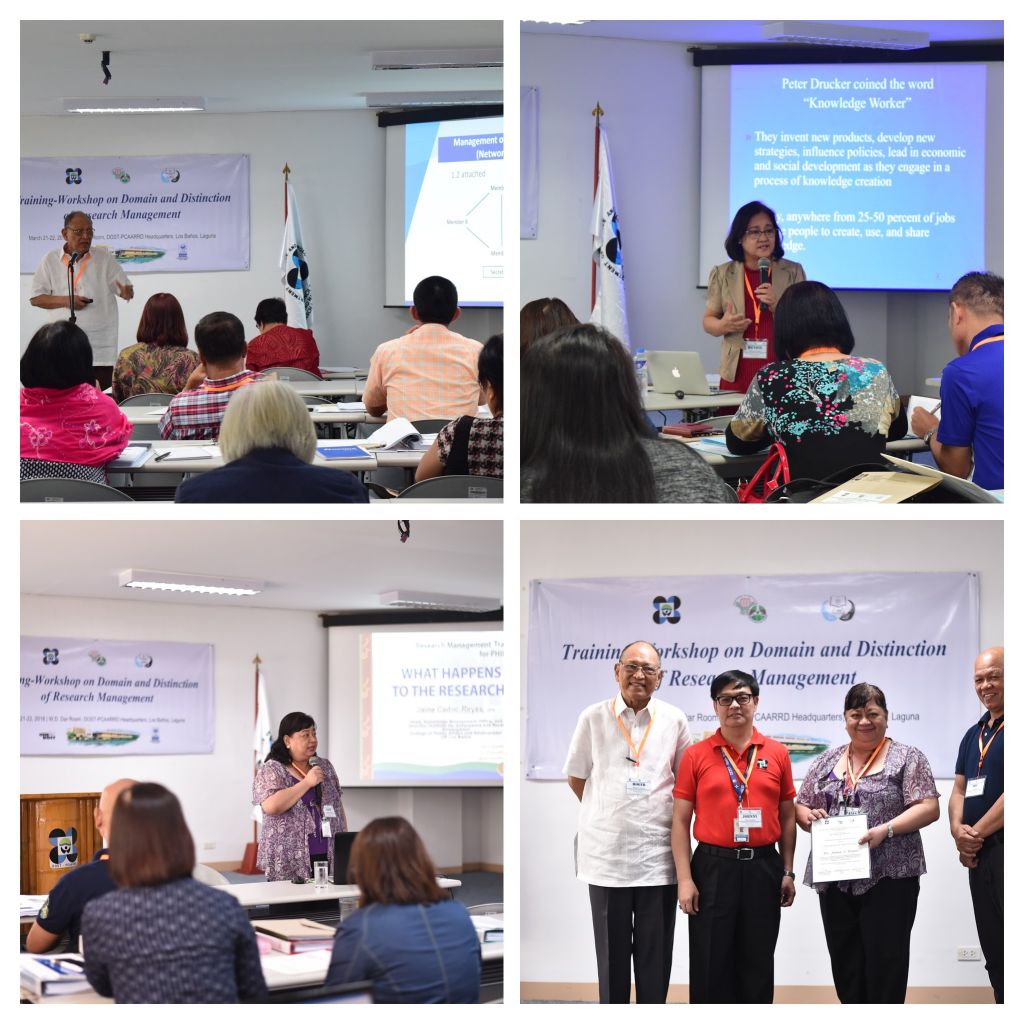 The Diploma in Research and Development Management (DR&DM) Faculties-In-Charge (FICs) served as resource speakers at the "Training-Workshop on Domain and Distinction of Research Management" on 21-22 March 2018 at the Department of Science and Technology-Philippine Council for Agriculture, Aquatic, and Natural Resources Research and Development (DOST-PCAARRD) Headquarters in Los Baños, Laguna.
The training cum workshop was organized by DOST-PCAARRD in partnership with the Department of Agriculture – Bureau of Agricultural Research (DA-BAR), and Philippine Association of Research Managers, Inc. (PHILARM).
DR&DM FICs, Dr. Rogelio V. Cuyno, Dr. Melinda F. Lumanta (UP Open University Vice Chancellor for Academic Affairs), Dr. Jaine-Cadoc Reyes (DR&DM Program Chair, and UP Los Baños College of Public Affairs-Institute for Governance and Rural Development Director), and Prof. Nelson Jose Vincent B. Querijero (UP Los Baños Human Resources Development Office Chief), shared their expertise on research management. Research managers from different government offices all over the country served as participants in the said event.
On the first day of the workshop, Dr. Cuyno gave an overview of research management and its mission, core values, and research strategies. Moreover, he also discussed the pillars of successful RDI. Dr. Lumanta also held a session on the same day with topics on "Managing Knowledge Workers", and "Harnessing Creativity: Internal Environment, Processes/Dynamics in Research Organization". Dr. Lumanta highlighted in her talk that research managers should manage their knowledge workers' creativity and productivity. Video case studies entitled "Playing the Game" and "Harnessing Creativity through Productivity" were shown to assess the participants' learnings from the session.
The sessions on the second day of the workshop were headed by incumbent DR&DM Program Chair (PC) Dr. Jaine Cadoc-Reyes and former DR&DM PC Prof. Nelson Jose Vincent B. Querijero. Dr. Reyes discussed "Managing Products for Research" focusing on Technology Assessment, Intellectual Property, Diffusion of Innovations, and Commercialization. She also showed a video case study entitled "Parable of the Box" to further enhance the participants' understanding of the concept of technology commercialization. Prof. Querijero also showed a video case study entitled "Beyond Number People" which served as a supplementary material to his discussion on "Support System for Research Organization". (ERBVeluz)