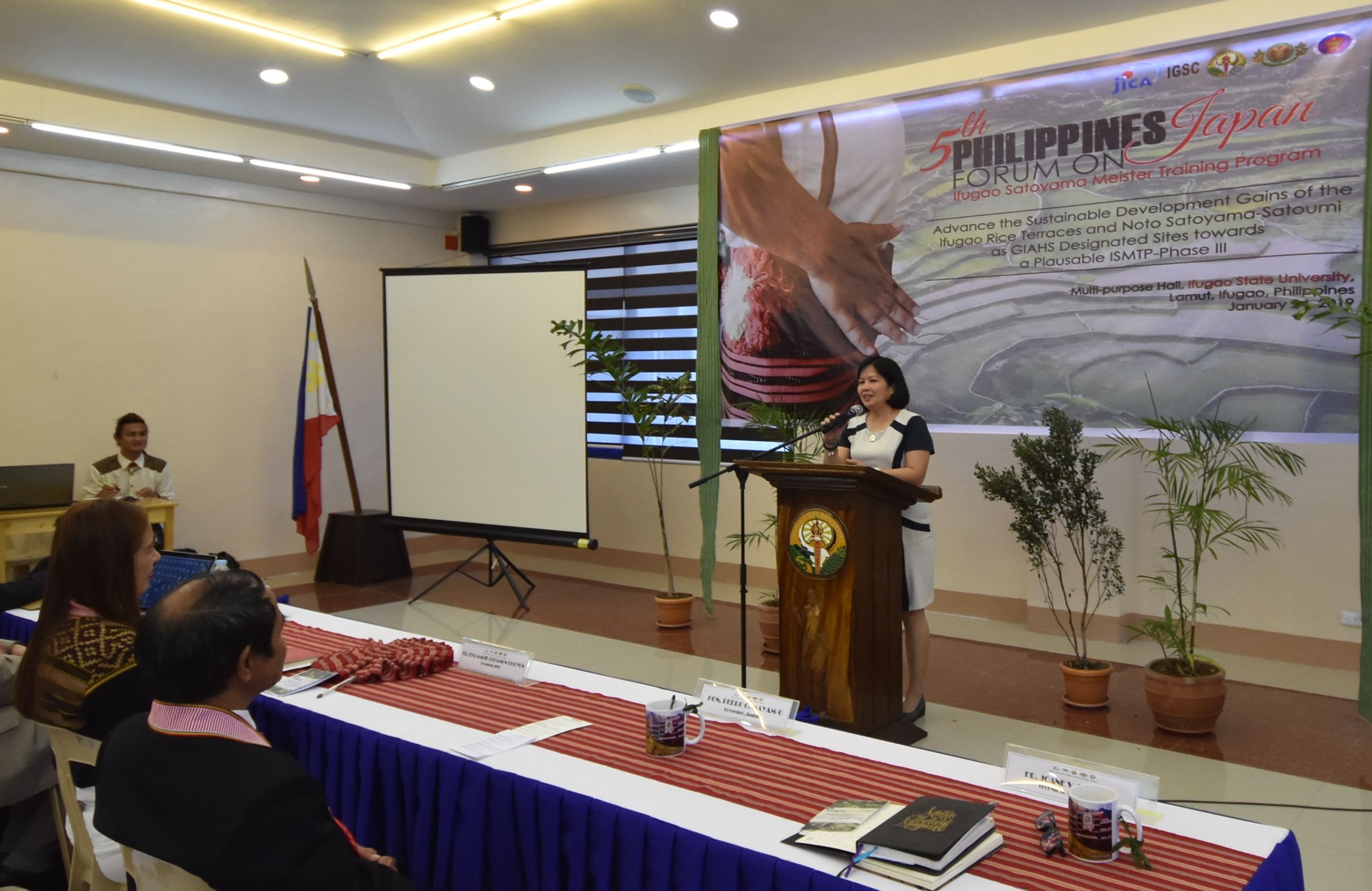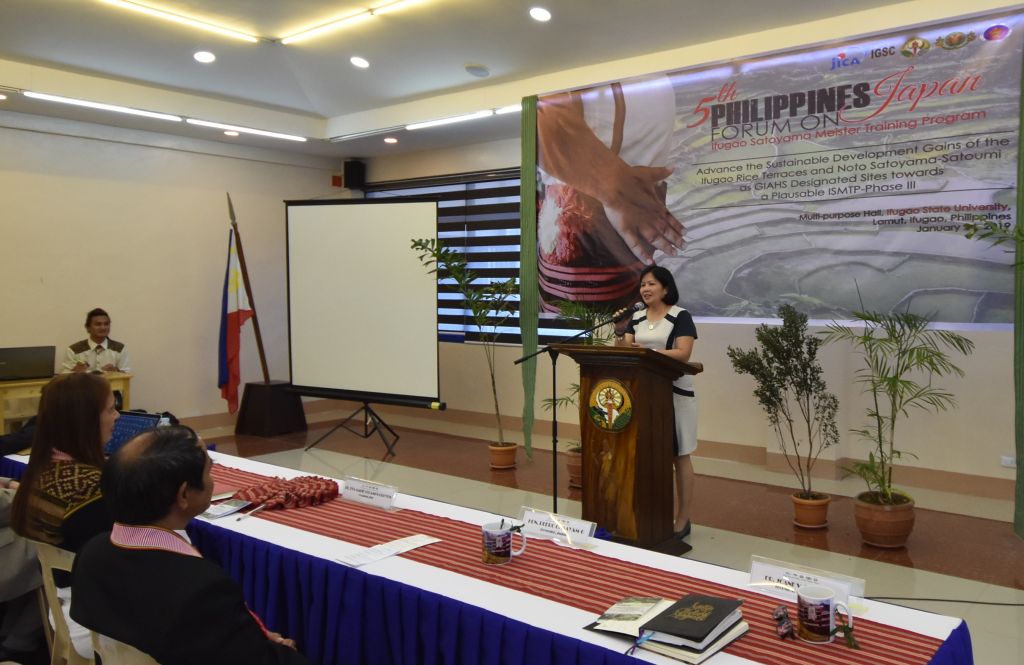 On 24 January 2019, faculty and staff from UP Open University (UPOU) participated in the 5th Philippines-Japan Forum on Ifugao Satoyama Meister Training Program (ISMTP) held at Ifugao State University (IFSU), Nayon, Lamut, Ifugao.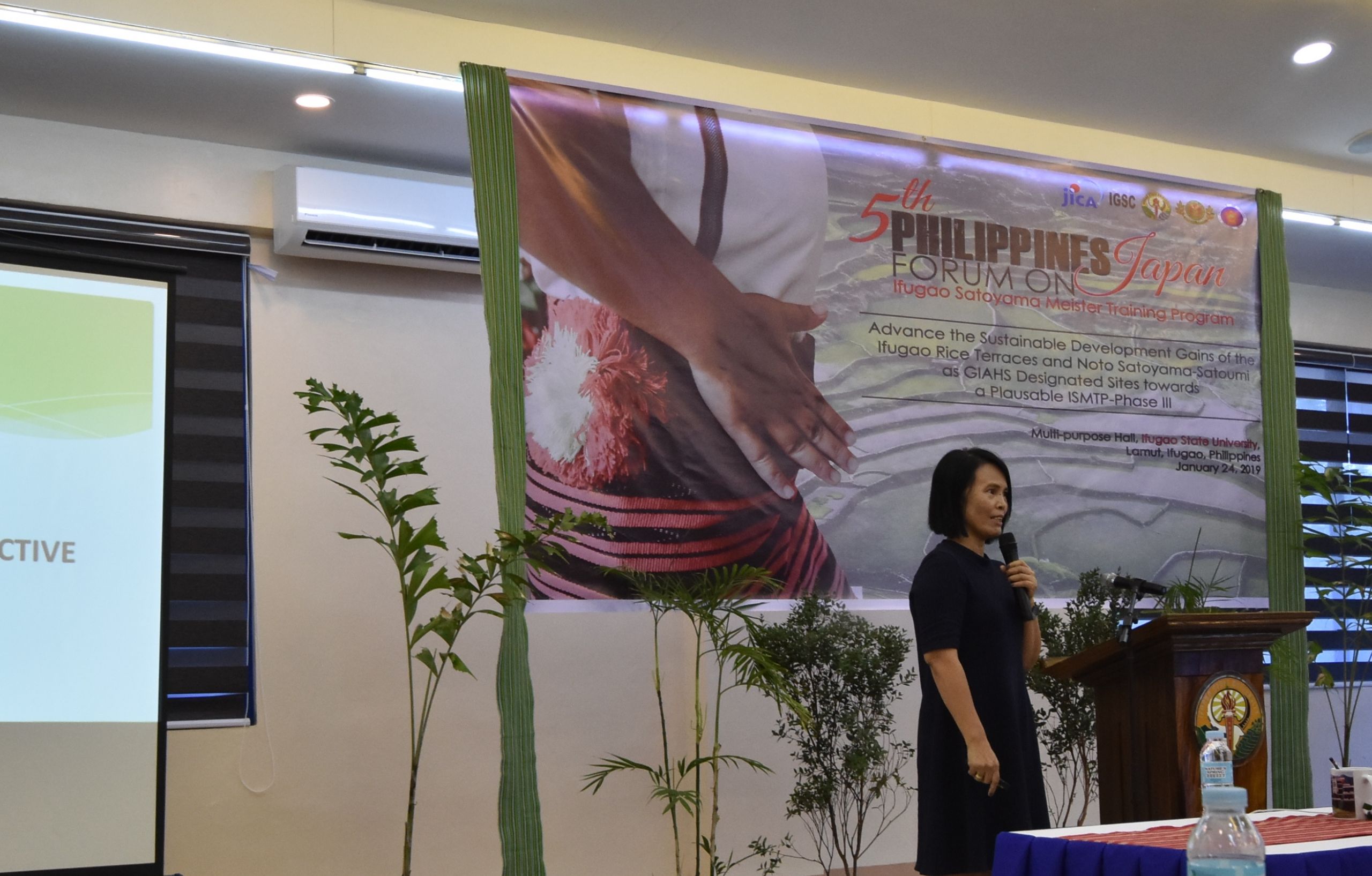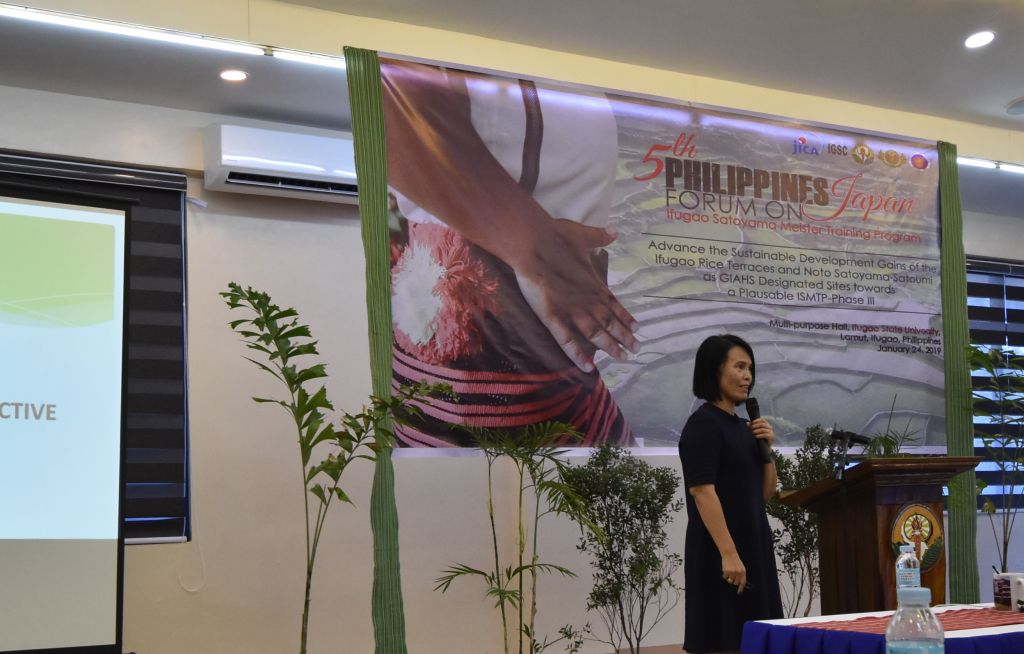 The participants from UPOU for the said conference were: Dr. Joane V. Serrano, Information Office Director and ISMTP Technical Working Committee Member, Dr. Merites M. Buot, UPOU Affiliate Faculty and Session Presenter, Ms. Alvie Alip, UPOU University Researcher and PhD student of the United Nations University in Japan, Ms. Noreen Dianne S. Alazada, Youth for Ifugao Rice Terraces Project Research Assistant and Ms. Janele Ann Belegal, Satoyama Development Mechanism Project Research Assistant. Presenters from various Ifugao government offices, ISMTP alumni, and Japanese representatives of the Noto Satoyama-Satoumi Meister Training Program (NSSMTP) were also present.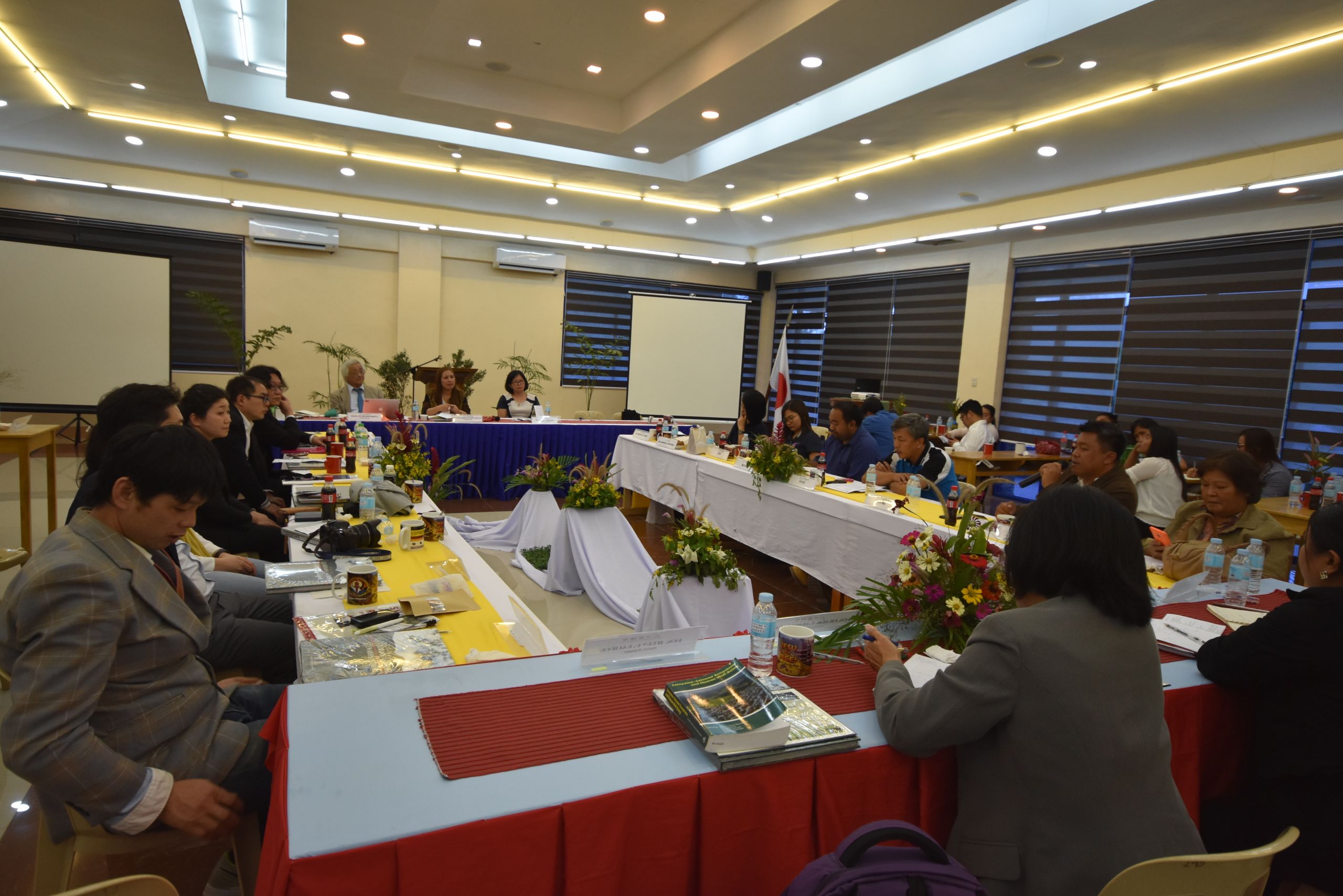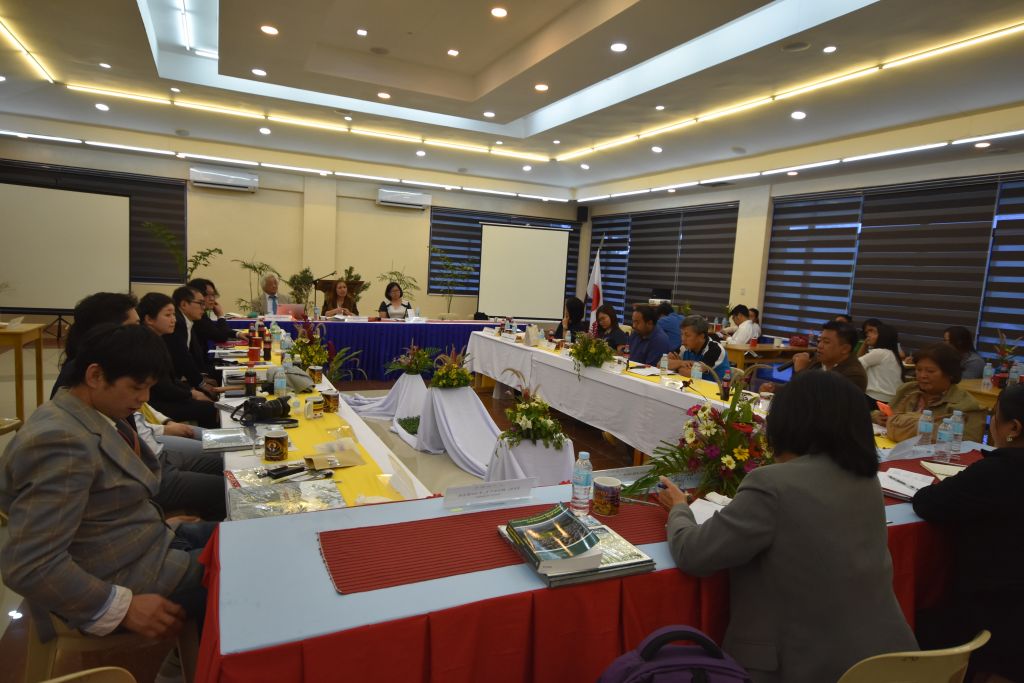 The program was formally opened by the President of IFSU, Dr. Eva Marie Codamon-Dugyon, who delivered her welcome remarks and forum overview. The president emphasized on the need to strengthen collaboration, expand IFSU's network to better address the issues related to the Ifugao Rice Terraces as a Globally Important Agricultural Heritage Site (GIAHS) and to further realize common aspirations to attain sustainable development.
This was followed by a message of support by the provincial Governor, Hon. Pedro G, Mayam-o, who stated his continued support for the program.
Dr. Joane V. Serrano delivered the UPOU Chancellor's message that highlights the continued support of UPOU to the project and the need for evaluation of accomplishments, targets, and associated impacts to those involved in the project including the collaborators. The message is also an expression of gratitude to the project in providing another dimension to UPOU as a cyber-university. Dr. Bandalaria reiterates that "it serves as a platform for the convergence of digitization and the conservation of the Philippine culture and national heritage – with the university putting on its hat as a public service university and as a research university."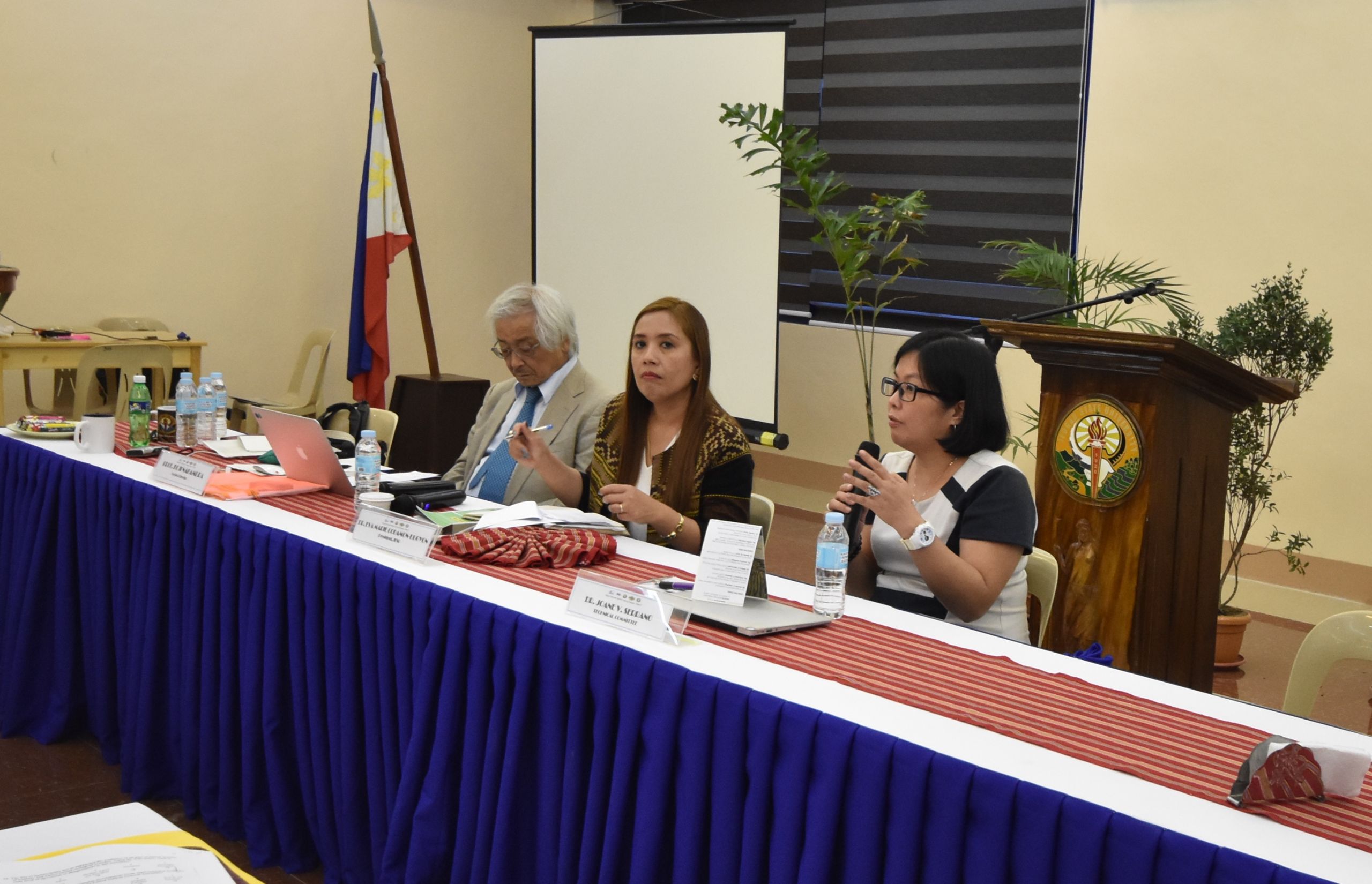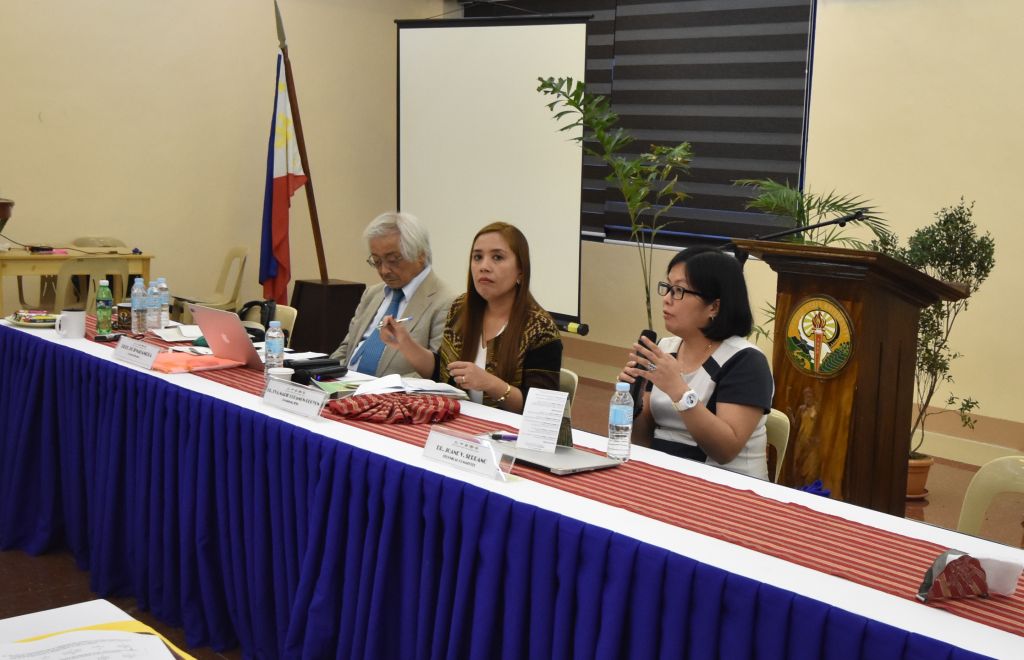 Dr. Serrano also served as one of the forum chairperson and discussant during the Forum Plenary of the conference. The forum was an avenue for all the legislators, partners and stakeholders of the project to discuss ways on how to mainstream GIAHS and satoyama concepts, come up with recommendations regarding the sustainability of the ISMTP, the commitment, roles, and contributions of the academe, LGUs, the Ifugao-GIAHS Sustainable Development Committee and the Japanese collaborators in the third phase of the project, as well as the discussions in relation to the conduct of the Ifugao Satoyama Assessment.
The ISMTP together with the Youth for Ifugao Rice Terraces (#Y4IRT) are projects under the UPOU Faculty of Management and Development Studies (UPOU-FMDS) in partnership with Ifugao State University, Kanazawa University, the Ifugao provincial LGU and the LGUs of Banaue, Kiangan, Hungduan, and Mayoyao. The project is now on its second phase and currently has 22 trainees for its second batch. (NDSAlazada)