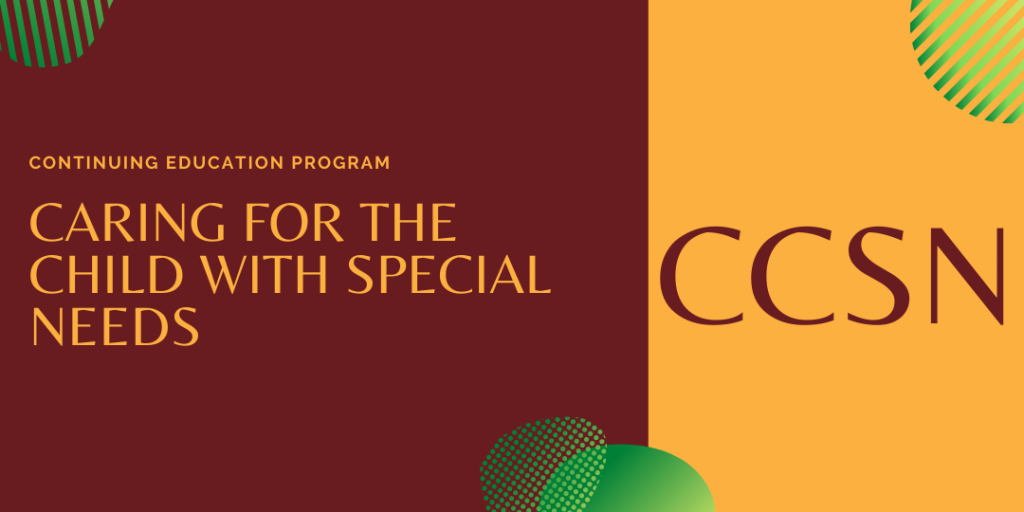 Course Description
Caring for the Child with Special Needs is designed for parents and caregivers of children with special needs
The course aims to equip participants with necessary competencies in addressing the special needs of the children while assisting them realize their full potential.
Course Objectives
The course will enable participants to:
Compare and contrast growth and development of a typically developing child to that of a child with special needs;
Know and understand the different categories of special needs;
Describe different models of care available to children with special needs;
Summarize national laws and policies relevant to children with special needs;
Identify institutions which cater to children with special needs within the community;
Identify professionals who serve children with special needs;
Demonstrate methods of addressing the child's different needs;
Developing a caring plan which encompasses all of the child's needs;
Recognize signs and symptoms of caregiver stress syndrome; and
Describe various techniques to deal with caregiver stress.
Course Delivery and Materials
This 12-week course is delivered through distance education. The course package includes course guide, printed course modules, video compact discs, online discussion boards, related readings and selected readings.
Admission Requirements
Participants should have at least a high school diploma, and a good command of standard English. Basic computer literacy, particularly the ability to work with the Internet, is a must for online students.
Course Topics
Human Growth and Development
The Child with Special Needs
A Situational Analysis of the Filipino Child with Special Needs
Models of Care for the Child with Special Needs
Addressing the Child's Physiologic Needs
Addressing the Child's Sensorimotor Needs
Addressing the Child's Social-Emotional Needs
Addressing the Child's Cognitive and Communication Needs
Addressing the Needs of the Caregiver
Enrollment
Interested participants may register online using the Online Sign-up form, or visit the Faculty of Management and Development Studies, UPOU HQ, Los Baños, Laguna. Details of course offering will be emailed a month before the start of class. (This includes the admission form with the assessment of fees and payment procedures.)
For inquiries, please email FMDS at fmds[email protected] or call us at (049) 536-6010.