Building Your Successful Business: An Exclusive Interview With Ricca Del Rosario of Half the Price Clothing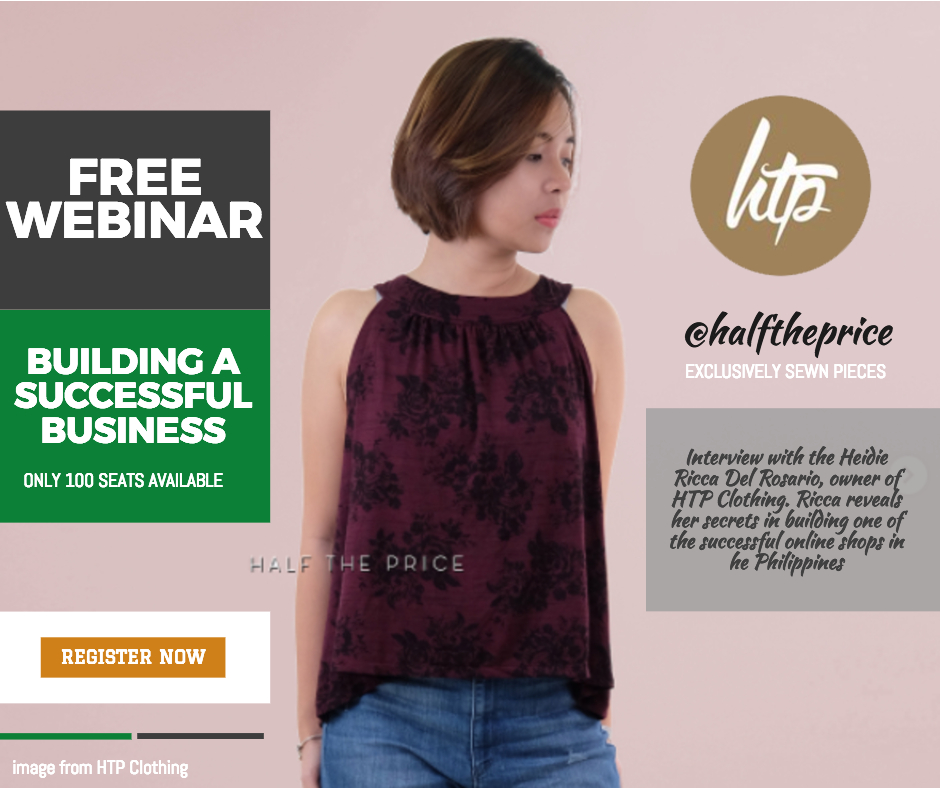 On Thursday 27 June 2017, Ricca Cruz Del Rosario reveals the story behind the success of Half the Price (HTP). Ricca is generous enough to let us peek into her story that she'll practically let you steal her business secrets to use for your own business!
Ricca is an alumna of the Introduction to E-Commerce Course in the Faculty of Management and Development Studies, University of the Philippines Open University. Her business Half the Price is an Instagram based e-commerce shop that grew to a powerful clothing brand that now employs 18 marketing and support staff and has around 40 seamstresses.
Click to see HTP's Instagram Store.
You can read the latest article about Ricca here.
Interested participants may register here.