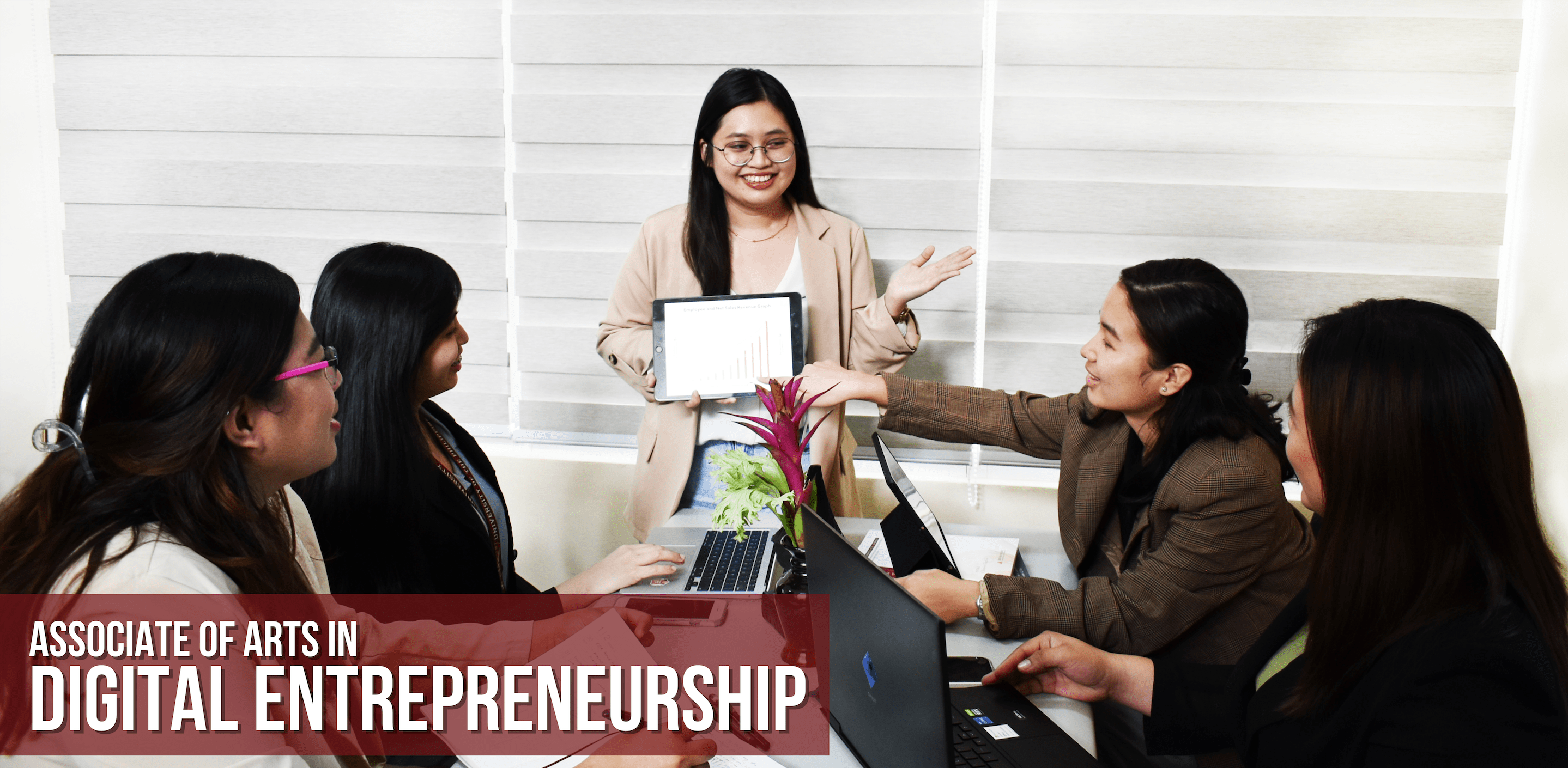 The University of the Philippines Open University is set to offer the Faculty of Management and Development Studies' first undergraduate degree, the Associate of Arts in Digital Entrepreneurship (AADE). The Associate of Arts in Digital Entrepreneurship or AADE aims to provide an academic space for anyone interested in becoming an entrepreneur in the digital landscape, introducing digital innovations in their businesses, or pursuing a career related to digital innovation and opportunities.
The undergraduate course is designed to prepare students for baccalaureate studies while training them to become digital entrepreneurs or equipping them for employment or careers in a broad range of professions in enterprises, corporations, and public and non-government organizations through the specialization courses.
Graduates of the program are expected to demonstrate creativity, innovation, and uprightness in discovering, managing, scaling, and transforming business ideas, assets, products, services, and key components into digital; demonstrate entrepreneurial attitudes that integrate business ethics, cultural sensitivity, ecological principles, and social responsibility in the digitally adept enterprise and operate and adapt in a digitally networked and rapidly changing business environment. The program's vision is to be the most innovative undergraduate digital entrepreneurship program focusing on critical digital literacy in the country.
AADE will be launched during the FMDS back-to-back event in partnership with the Office of Gender Concerns for National Women's Month and the celebration of the International Day of Forests on 21 March 2023. Admission to the course is now open for the 1st trimester of AY 2023-2024. For more information about the program and admission requirements, visit the FMDS UPOU website at https://fmds.upou.edu.ph/academics/aa/aade/.