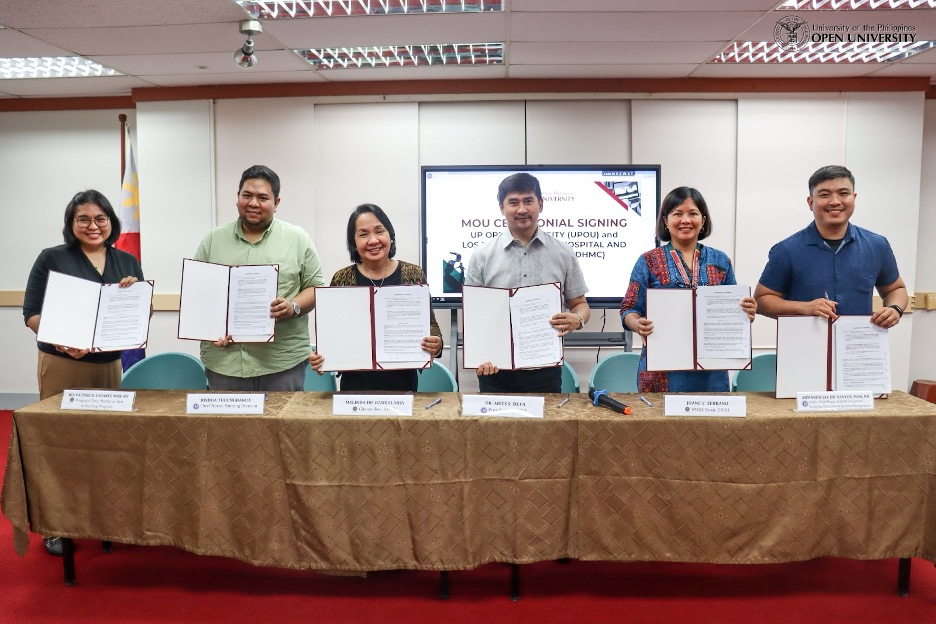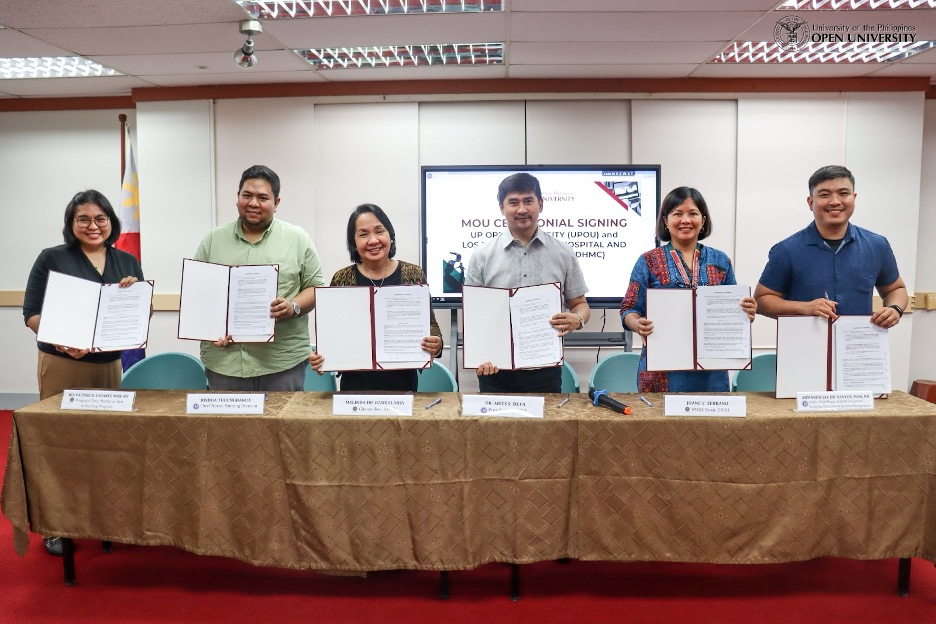 The University of the Philippines Open University (UPOU) and the Los Baños Doctors Hospital and Medical Center (LBDHMC) forged a significant partnership with the signing of a Memorandum of Understanding (MOU) last  11 October 2023, at the UPOU Headquarters in Los Baños, Laguna. This historic event signifies the commitment of both institutions to strengthen their collaborative efforts in the field of healthcare education.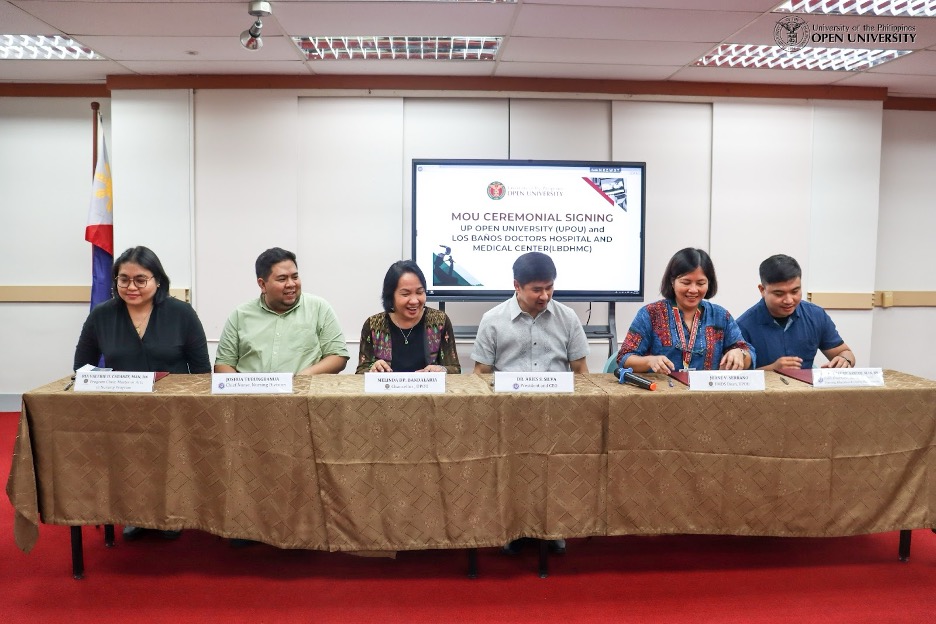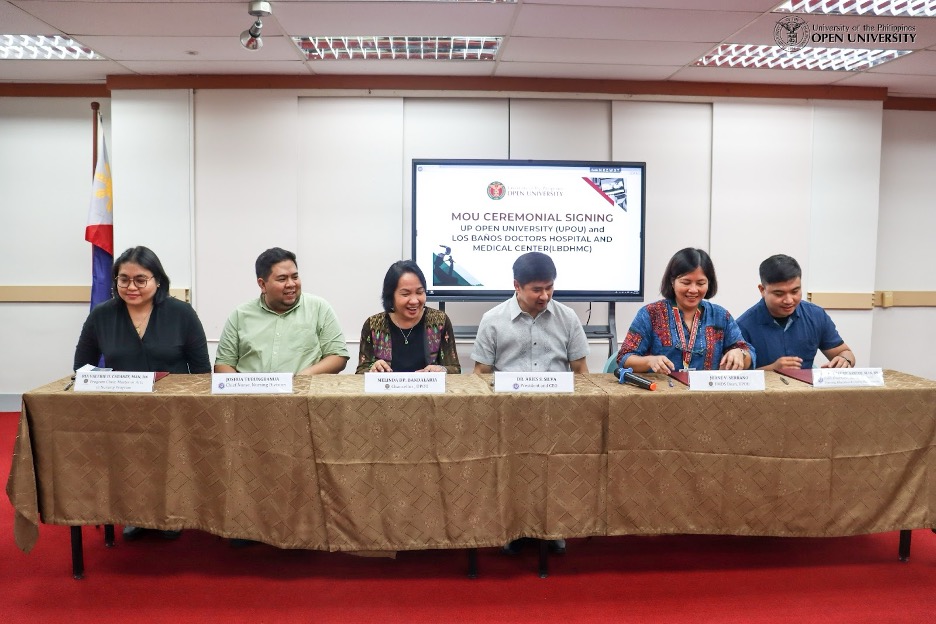 The MOU signing ceremony was attended by key representatives from both UPOU and LBDHMC, highlighting the gravity of this collaboration. Among those present from UPOU were UPOU Chancellor Dr. Melinda dP. Bandalaria, Faculty of Management and Development Studies (FMDS) Dean Dr. Joane V. Serrano, and Master of Arts in Nursing (MAN) Program Chair Assistant Professor Ria Valerie D. Cabanes, MAN, RN. Representing LBDHMC were President and CEO Dr. Aries S. Silva, Nursing Division Chief Nurse Joshua Tubungbanua, and Staff Development, Training, Education & Quality Management Assistant Chief Nurse Armando Jay DP. Santos.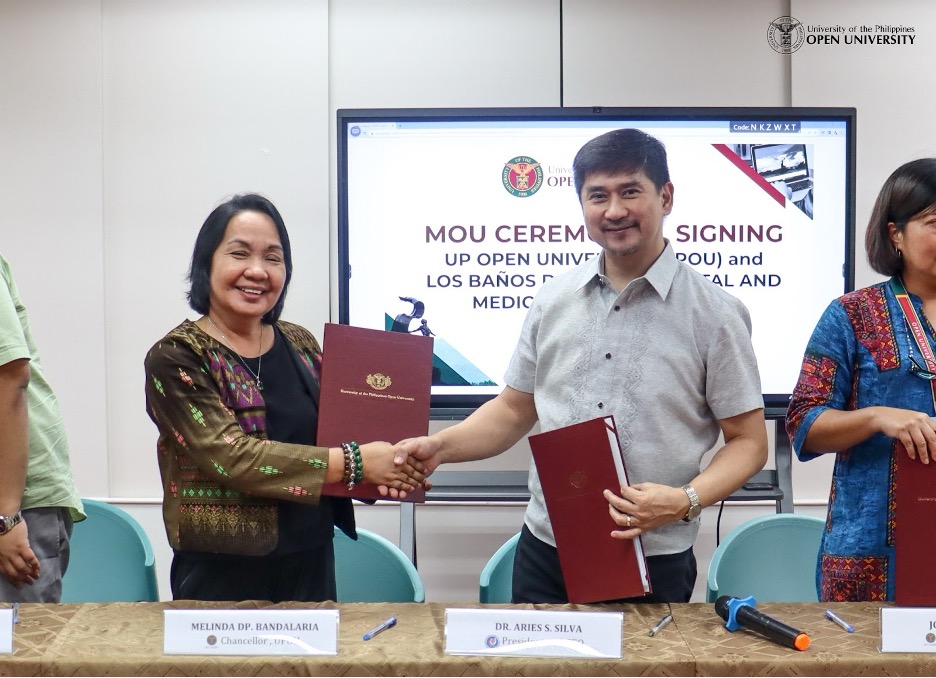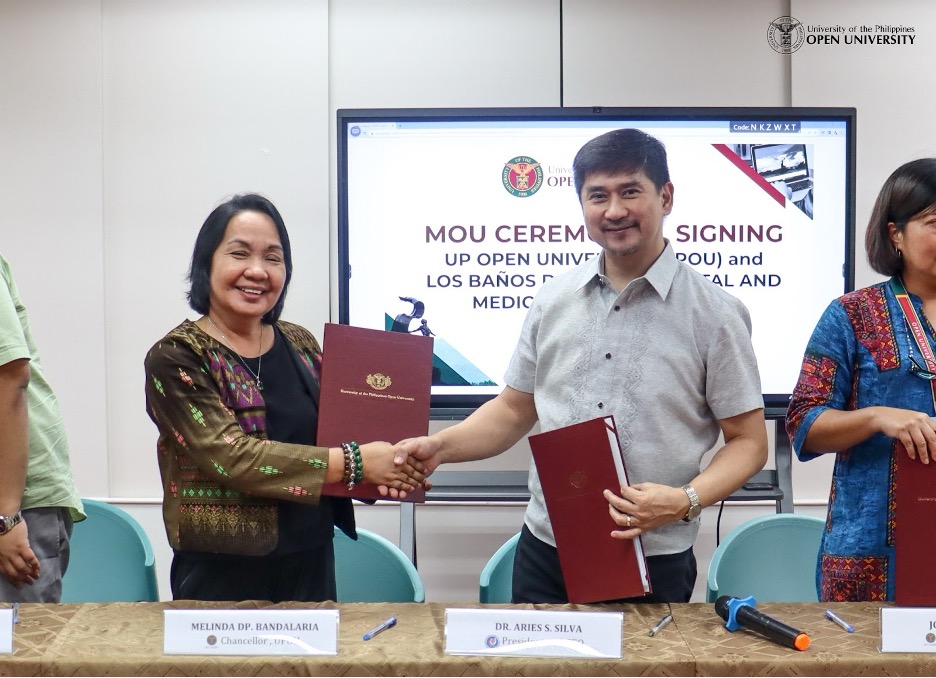 The primary objective of this collaboration is to enhance the learning experience and clinical training opportunities for UPOU's MAN students. This partnership opens new doors for students, allowing them to gain practical experience and exposure to real healthcare scenarios at LBDHMC. It represents a significant step towards bridging the gap between academic and practical experience that is essential in the field of nursing and healthcare.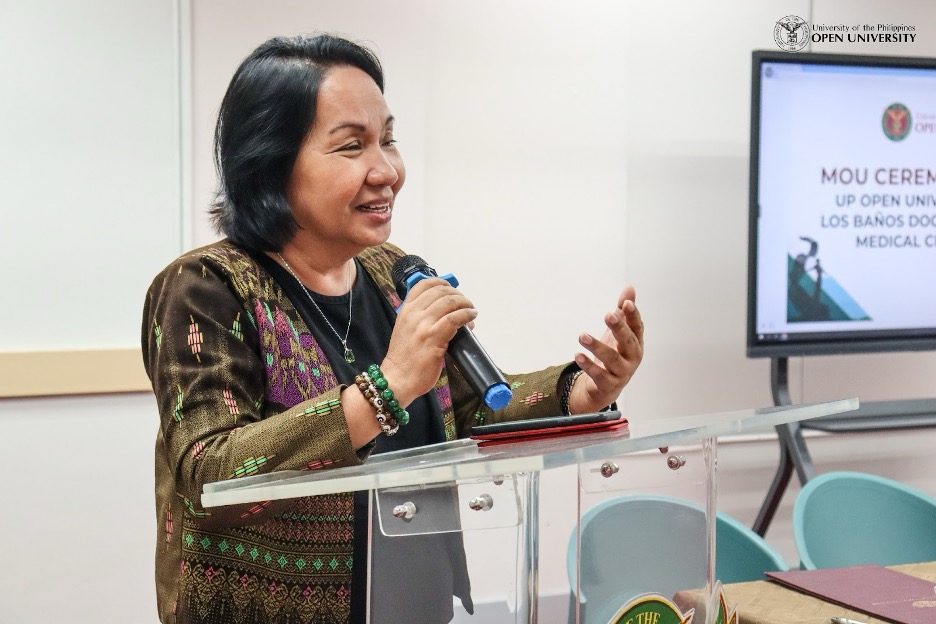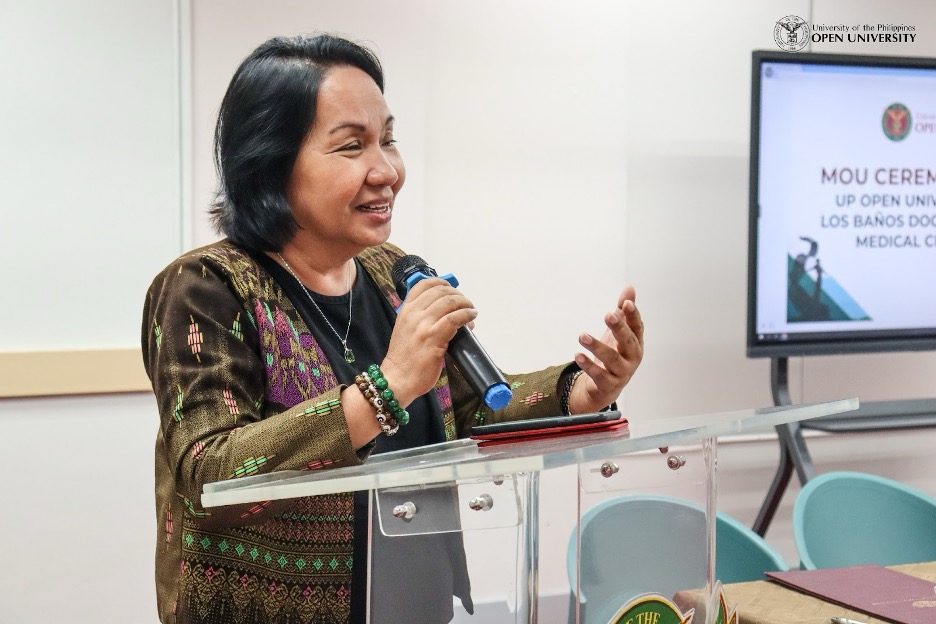 UPOU Chancellor Dr. Melinda dP. Bandalaria expressed her excitement about this partnership, stating that UPOU has always been committed to providing quality education, and this collaboration with LBDHMC is another testament to our dedication to our learners. By partnering with esteemed healthcare institutions like LBDHMC, UPOU can better equip our students for the challenges and demands of the healthcare profession.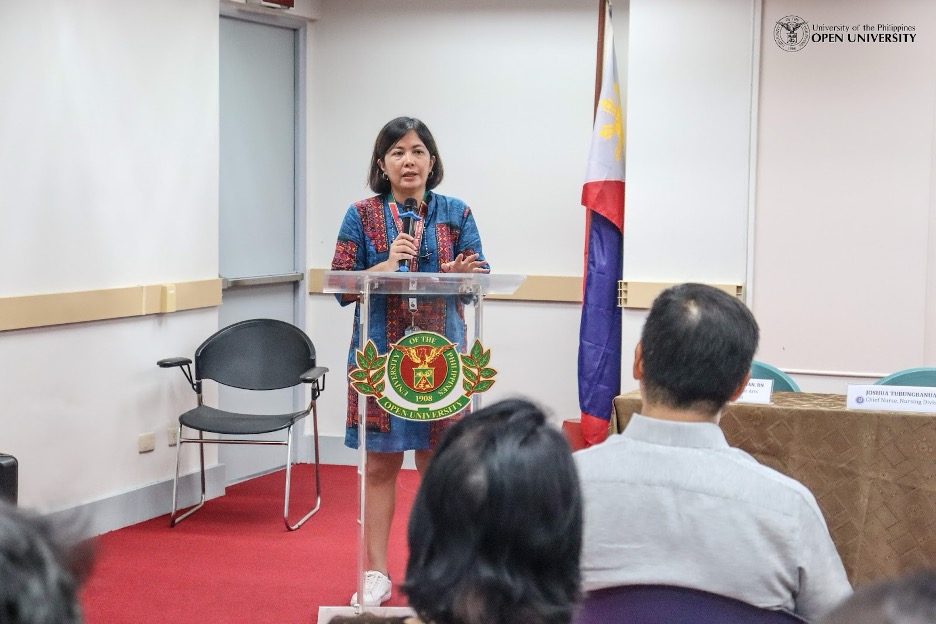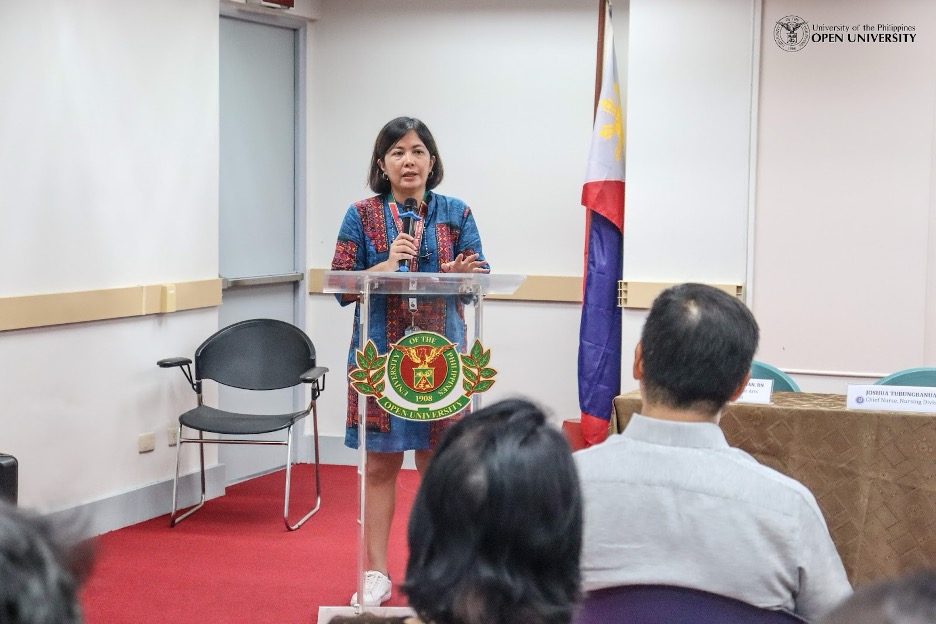 The FMDS Dean Dr. Joane V. Serrano, emphasized the benefits that this partnership would bring to UPOU students. She further shared that the students will have the opportunity to apply their theoretical knowledge in a real clinical setting. This hands-on experience is invaluable for their growth as future healthcare professionals.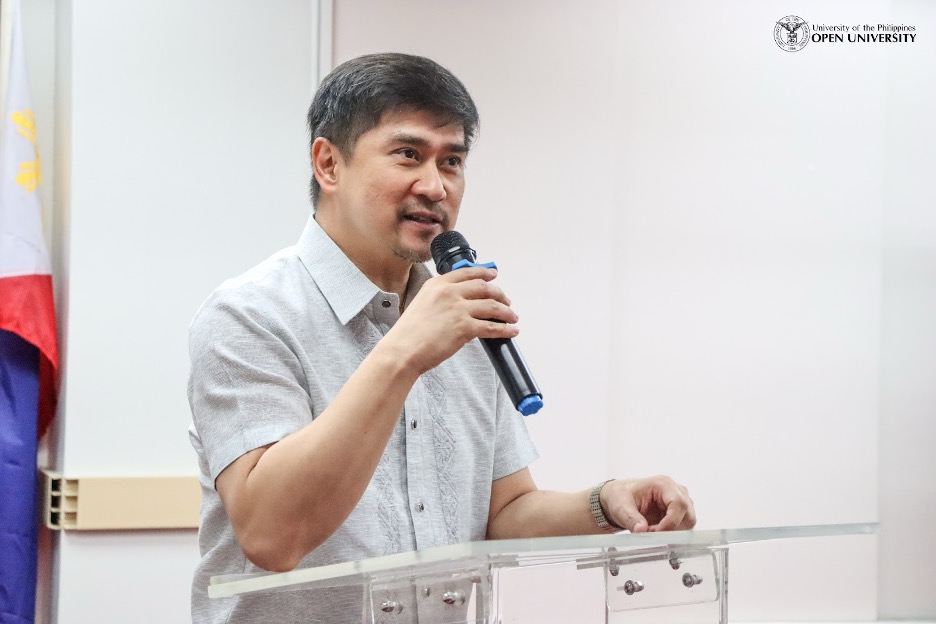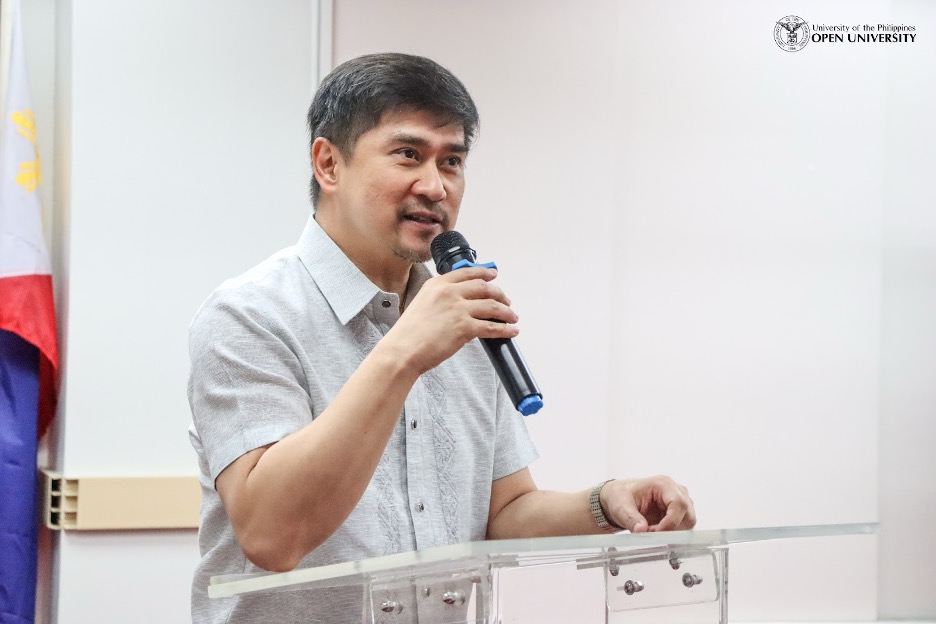 LBDHMC's President and CEO, Dr. Aries S. Silva, shared his enthusiasm for the partnership, that LBDHMC and its team are proud to collaborate with an educational institution like UPOU. This partnership aligns with the commitment to providing the best healthcare services and nurturing the next generation of healthcare professionals.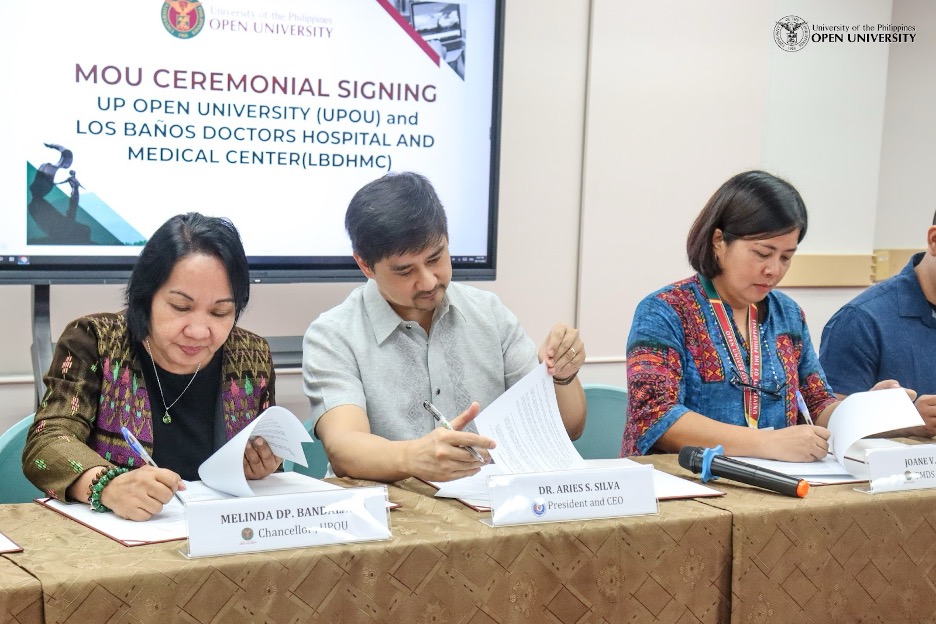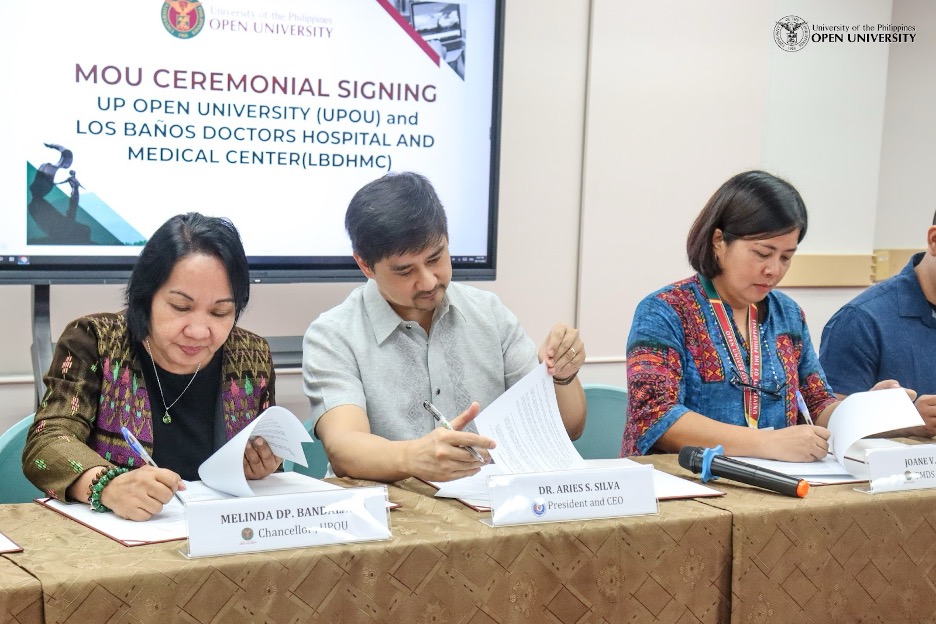 This collaboration between UPOU and LBDHMC is not only a testament to their commitment to delivering higher quality education but also an affirmation of the importance of partnerships between academic institutions and healthcare providers. By combining their strengths, both institutions aim to produce well-rounded healthcare professionals who can make significant contributions to the healthcare industry.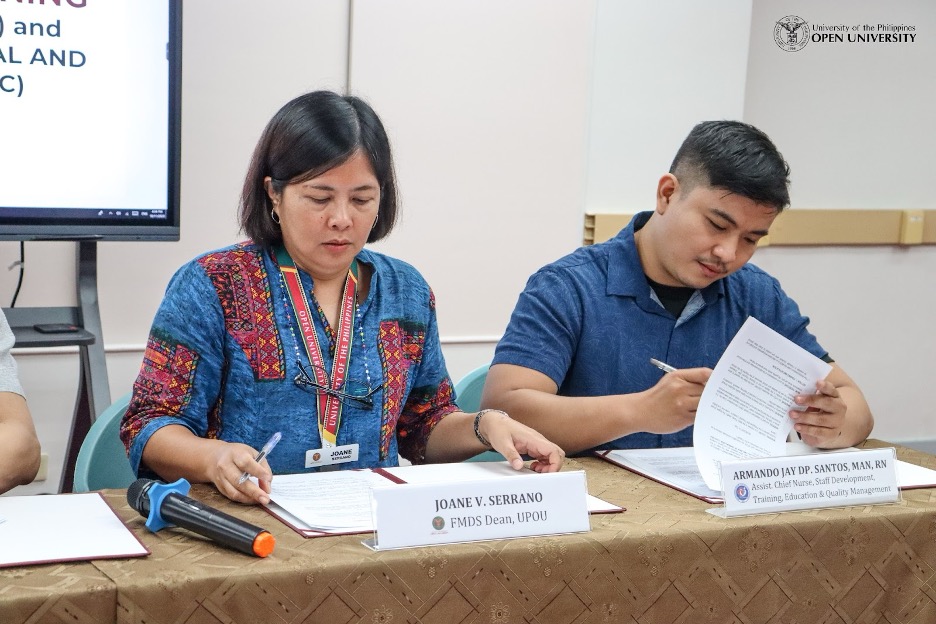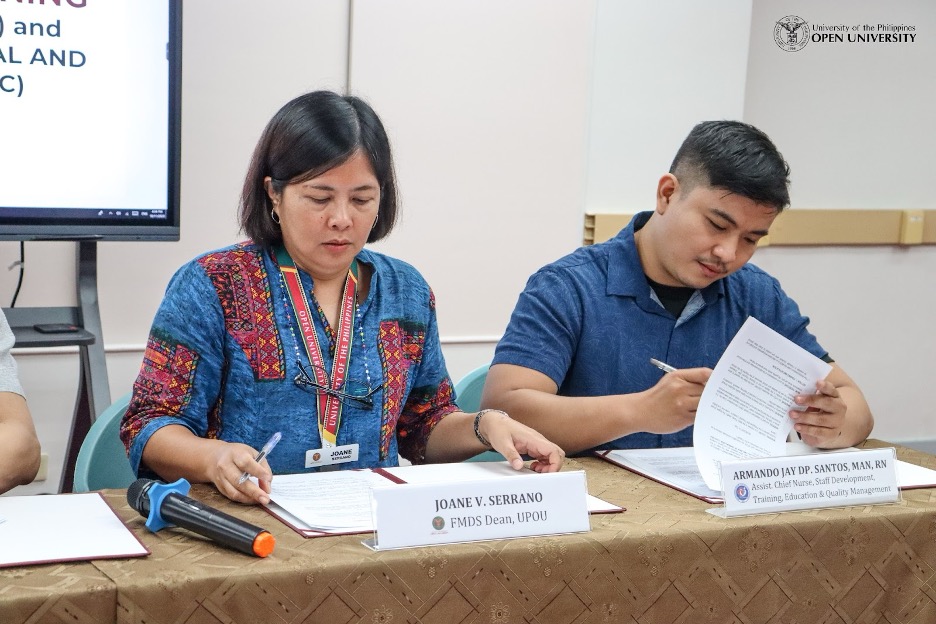 The MOU signing between UPOU and LBDHMC represents a significant step toward, the importance of hands-on experience and practical learning in the field of healthcare education. As UPOU continues to expand its reach through strategic partnerships with private and public stakeholders, it reaffirms its dedication to providing its learners with the best possible education and preparing them for successful careers in healthcare. This collaboration is poised to make a substantial impact on the future of healthcare professionals in the Philippines.
Written by: Nikhaela Valenciano• Edited by: Margaret Jarmin-Suarez