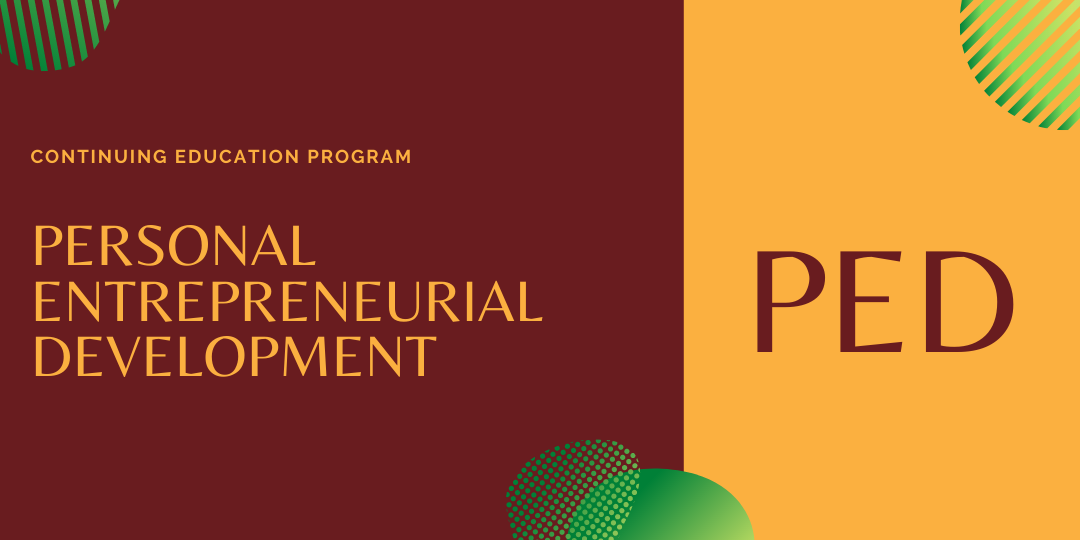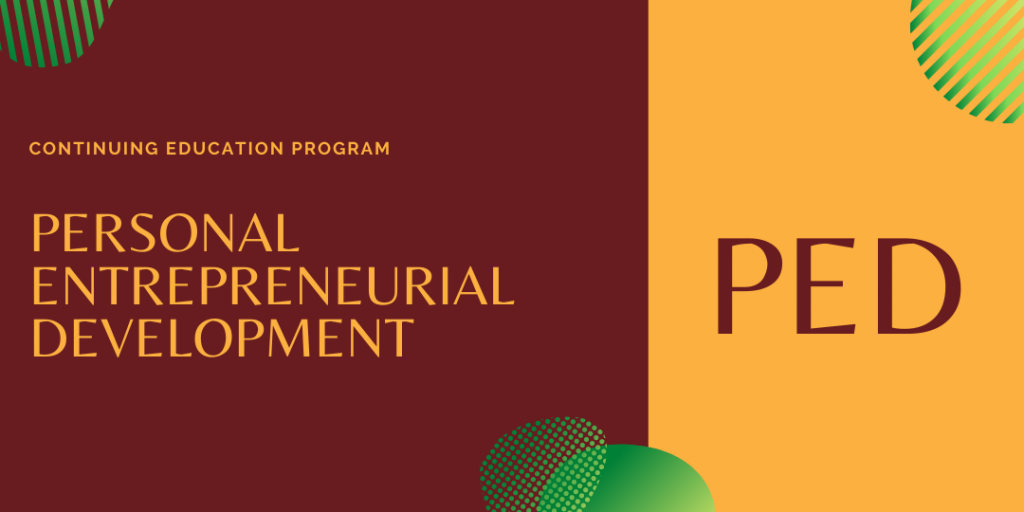 Course Description
This course aims to build success-oriented motivations, attitudes, competencies, behavioral characteristics and other qualities that will give individuals an edge when starting and managing their own business.
Course Objectives
At the end of the course, the student should be able to:
Discuss various theories of entrepreneurship and the role of entrepreneurship in economic development;
Identify the personal motivations, attitudes, qualities, competencies and characteristics usually associated with successful entrepreneurs; and
Develop achievement-, planning- and power-oriented entrepreneurial competencies.
Course Delivery and Materials
The course is delivered online using a combination of:
Guided independent study using print-based modules and course guides; and
Computer mediated communication on UPOU's learning management system (MyPortal).
Admission Requirements
Individuals interested in taking the course must have a high school diploma, and proficiency in mathematics and reading and writing in English.
Course Structure
The course covers the following topics:
1. Theories on entrepreneurship and its role in economic development
2. Roles and responsibilities, risks and rewards of the entrepreneur
3. Entrepreneurship in the Philippine setting
4. Psychological profile of the successful entrepreneur
5. Initial entrepreneurial self-assessment
6. Achievement motivation training
7. Training in achievement-oriented entrepreneurial behavior
Risk-taking
Opportunity-seeking
Demand for quality and efficiency
Persistence
Commitment to work contract
8. Training in planning-oriented entrepreneurial behavior
Goal-setting
Information-seeking
Systematic planning and monitoring
9. Training in power-oriented entrepreneurial behavior
Persuasion and networking
Self-confidence
10. Creativity training
11. Post-training entrepreneurial self-assessment
12. Action planning (life goal and personal action plan)
Enrollment
Interested participants may register online using the Online Sign-up form, or visit the Faculty of Management and Development Studies, UPOU HQ, Los Baños, Laguna. Details of course offering will be emailed a month before the start of class. (This includes the admission form with the assessment of fees and payment procedures.)
For inquiries, please email FMDS at fmds[email protected] or call us at (049) 536-6010.