As part of the Erasmus+ Programme entitled MICRO-credentials for life-long learning and employability: Building capacities for developing agile educational interventions in Southeast Asian Universities, otherwise known as MICROCASA, the University of the Philippines Open University (UPOU), Ateneo de Manila University (ADMU), and University of the Philippines (UP) Diliman conducted a planning workshop on 2-3 May 2023 at the UPOU-CCDL, Sandbox, Los Baños, Laguna, Philippines.

This European Union (EU)-funded project aims to share the European experiences and build institutional capacities in Southeast Asia to co-create, promote and deliver short competence-oriented educational units leading to micro-credentials with the goal of solving various economic and social problems.
UPOU, ADMU and UP Diliman take on the lead in planning various activities including capacity building of faculty, designing prototype micro-credential courses, infrastructure development, and other aspects related to micro-credentials. 
One of the highlights of the planning workshop was the initial design of three (3) micro-credential courses targeting technical and vocational groups, health workers, agricultural and development workers. UPOU has been offering Continuing Education Programs (CEP) and Massive Open and Online Courses (MOOCs) since 2002 and 2016, respectively. The CEP of UPOU Faculty of Management and Development Studies will pilot these micro-credential courses. Such course offerings will also be in partnership with various stakeholders from the National Government Agencies (NGAs), Local Government Units (LGUs), Civil Society Organizations (CSOs), the private sector and the academe. The workshop was participated in by: Dr. Joane Serrano, Dr. Myra Oruga, and Ms. Janelle Ebron from UPOU; Dr. Peter Sy, Ms. Rica Ramirez, and Ms. Therese Litonjua from UP Diliman; and Dr. Dennis Batangan, Dr. Marichi Guevara, and Mr. Jacob Carpio from ADMU. 
Dr. Primo G. Garcia, UPOU Vice Chancellor for Academic Affairs, also joined the discussion and planning. He shared that the UPOU has crafted the UPOU's micro-credentials roadmap entitled Equipping Filipino Professionals through Lifelong Learning: Roadmap for UPOU Micro-credentials. He believes that the MICROCASA project will complement the initiatives currently being done by UPOU. The planning workshop's output included exploratory activities towards a micro-credential consortium that will act as clearing house of micro-credential offerings, mechanisms of quality management and audit, policy formulation, public education about micro-credential, and stakeholding exercises. This initiative will be in parallel pursuit with the Consortium of Open and Distance Education Providers (CODEPP) initiated by the UPOU.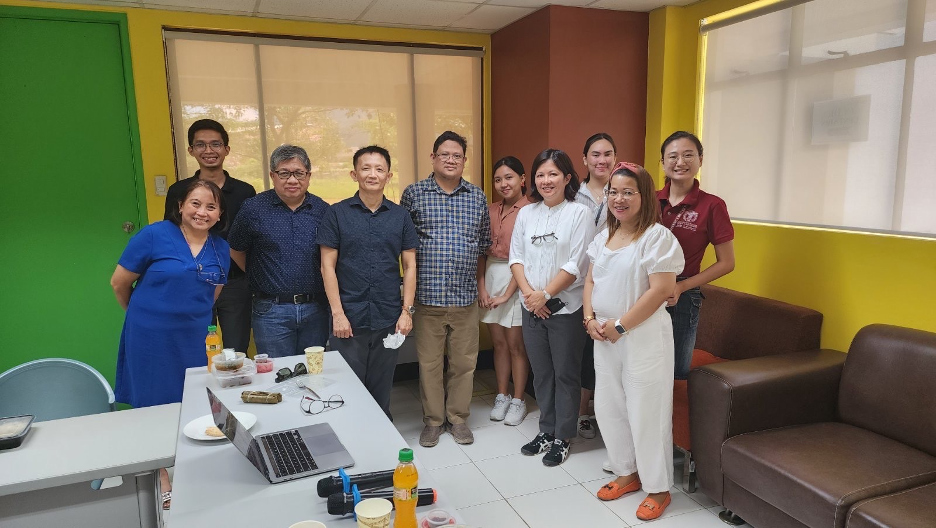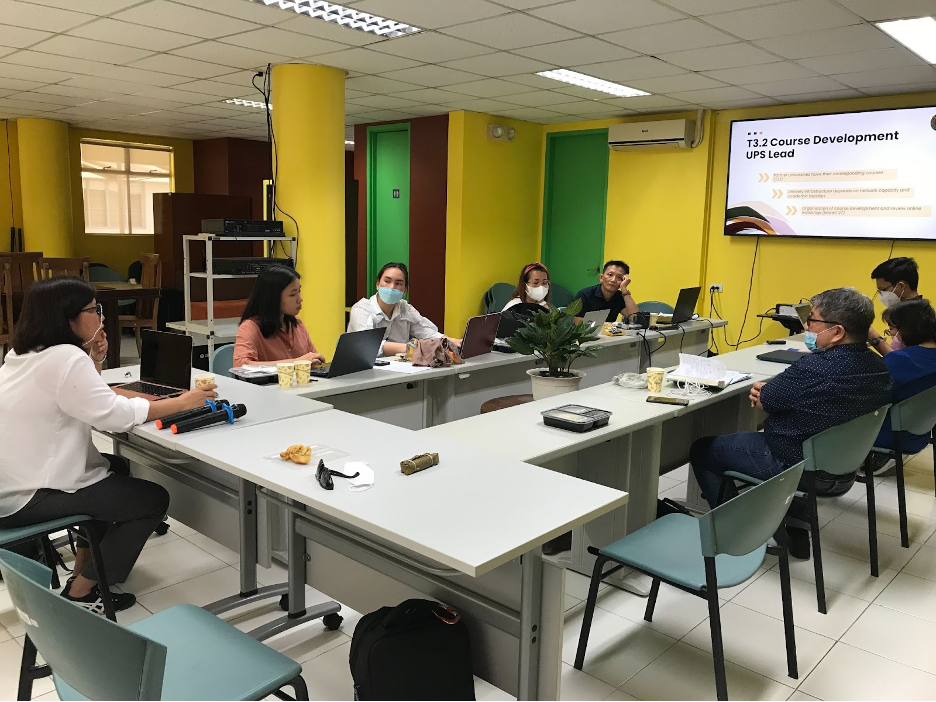 Written by: Janelle Ebron • Edited by: Dr. Joane V. Serrano