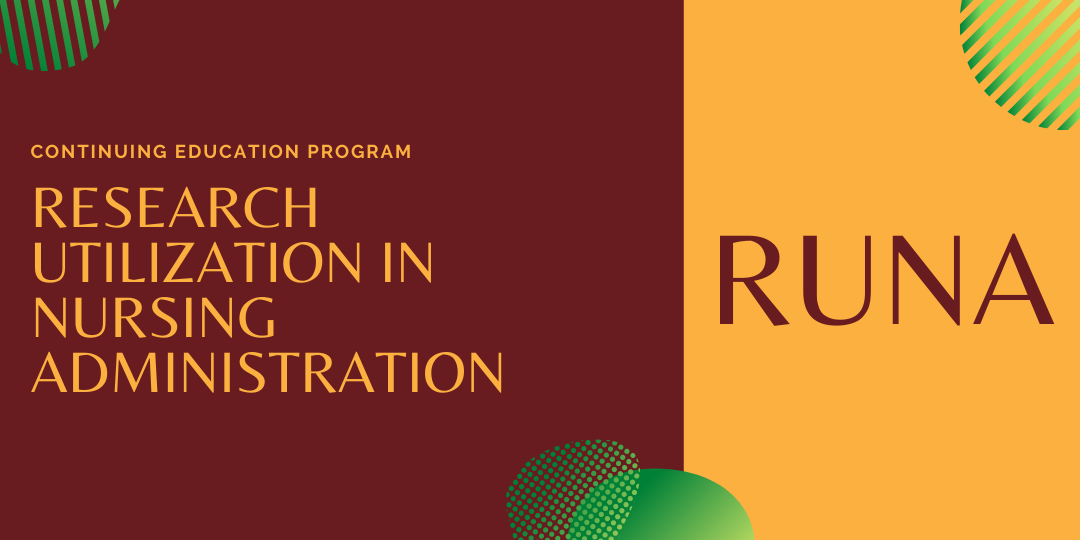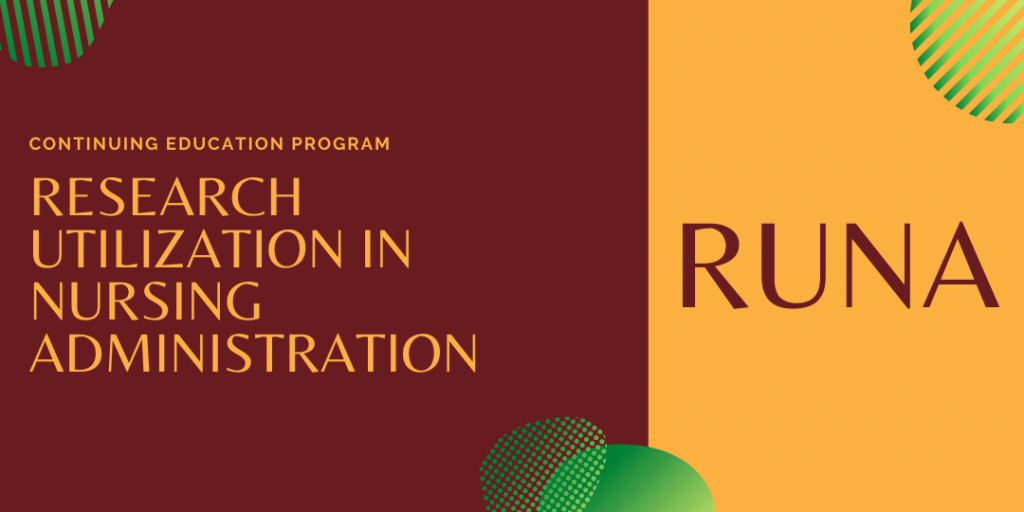 Course Description
The focus of this course is on utilization of researches for evidence-based plans in nursing administration. This will provide an opportunity for scholarly work and application of theory. The course output should have relevance and make a contribution to the fields of nursing, health care administration, or nursing education.
Course Objectives
At the end of the course, participants will be able to:
Conceptualize the research process;
Conduct an extensive literature review;
Critically evaluate published research studies; and
Develop an evidence-based plan suitable for future implementation.
Course Delivery and Materials
The learning package includes print modules. There are face-to-face study sessions as well as online discussions.
Course Requirements
Forum discussions
Literature review paper
Two critiques of published research articles
Evidence-based plan in workplace
Admission Requirements
A graduate of a Bachelor of Science in Nursing degree.
Course Structure
The course covers the following topics:
Units
Modules
Unit I. Concepts in Nursing Research Process
Problem Identification
Review of Related Literature and Studies
Definition and Purpose
How to do a Literature Review
Methodology
Research Design
Sampling Design
Instrumentation
Statistical Treatments
Data Analysis
Summary, Conclusion, Recommendations
Unit II. Critiquing Published Research Studies
Guide to Critiquing Research
Information Management and Technology
Unit III. Using Evidence to Guide Nursing Practice
Evidence-based Nursing Practice
Research Ethics
Enrollment
Interested participants may register online using the Online Sign-up form, or visit the Faculty of Management and Development Studies, UPOU HQ, Los Baños, Laguna. Details of course offering will be emailed a month before the start of class. (This includes the admission form with the assessment of fees and payment procedures.)
For inquiries, please email FMDS at fmds[email protected] or call us at (049) 536-6010.