"These disasters have called me to become more human and humane and in doing so, I was able to share my time and skills to people and organizations and help them in any way I can, on a voluntary basis, in the middle of performing my roles as student, wife, and mother. "                           
Finaflor Taylan
Despite the disasters that struck her own hometown, and the worldwide pandemic that forced a shift in our daily lives,  Assistant Professor Finaflor Taylan, a faculty member of the Faculty of Management and Development Studies (FMDS), UP Open University (UPOU) and is currently a student of the Doctoral of Professional Studies program at the University of Southern Queensland, mustered up her courage and found a way to adapt, and even help the people around her. She was awarded the Community Service Award in the University of Southern Queensland Student Awards 2020, on 14 October 2020, because of her initiatives. This is an award that recognizes a student who has demonstrated active and enthusiastic participation in community service or volunteering initiatives. 
After the eruption of the Taal volcano on 12 January 2020, aProf. Taylan did not hesitate to utilize her experience as a professional social worker. She coordinated with the local authorities in Taal to mobilize people that would together respond to families that were in need of relief services — such as food, water, and sanitary needs.  She also assisted the United Nations Population Fund (UNFPA) in the conduct of community assessment with gender integration. "This activity was able to gather pertinent information that will inform how gender perspectives and women issues can be integrated with disaster response in the Philippines," said Taylan.  
Just almost a month after the Taal eruption, the COVID-19 pandemic hit the Philippines. Recognizing COVID-19's impact on our mental health, aProf. Taylan took part in founding a volunteer group of social workers that gave free remote psychosocial support, psychological first aid, and counseling to the public. She was also tapped by two other organizations that provided the same services to their own audiences and communities. 
When the COVID-19 lockdown was implemented, Overseas Filipino Workers (OFWs) were a large part of people who were unable to go home to their families. Asst. Prof. Taylan also assisted OFWs for a smoother arrival in the Philippines as she noted that "Such activities were able to help people manage their stresses, anxieties, and short-term concerns related to the psychosocial efforts of the pandemic."  
Lockdowns also meant that gender-based violence and child abuse cases were on the rise. Victims of abuse were forced to stay inside with their abusers. With these, aProf. Taylan also helped in reporting these cases to the authorities.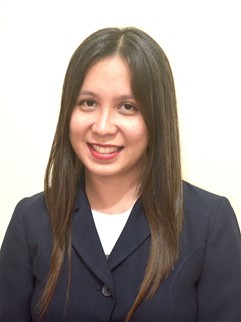 Asst. Prof. Taylan also hosted several webinars and was invited as keynote speakers on topics related to psychosocial support, human rights, gender perspectives, and well-being. She is also assisting a youth organization that advocates for better education, system, social change, and mental health. These activities were able to help different audiences and other organizations to broaden the different perspectives of the pandemic — as a result, they had a better appropriation strategy for their pandemic response programs. 
Asst. Prof. Taylan Taylan never forgot her role as an online/distance learning teacher and a student. She provided technical assistance to various educators, students, and education institutions in their transition from face-to-face to online or blended learning. Through writing, facilitating, and sharing resource materials — she has truly applied what UPOU has been pioneering and advocating for decades. 
"I am happy and grateful to be given these opportunities to help, share, learn from people and communities about our collective situation and hope for a better future, despite the sense of uncertainty in these trying times. And the fight is not yet over, so the response and sharing of oneself voluntarily, amidst own personal roles, needs to continue and be sustained," shared Taylan.
Written by Margarite Igcasan • Edited by Joane V. Serrano
Written by Margarite Igcasan
Edited by Joane V. Serrano