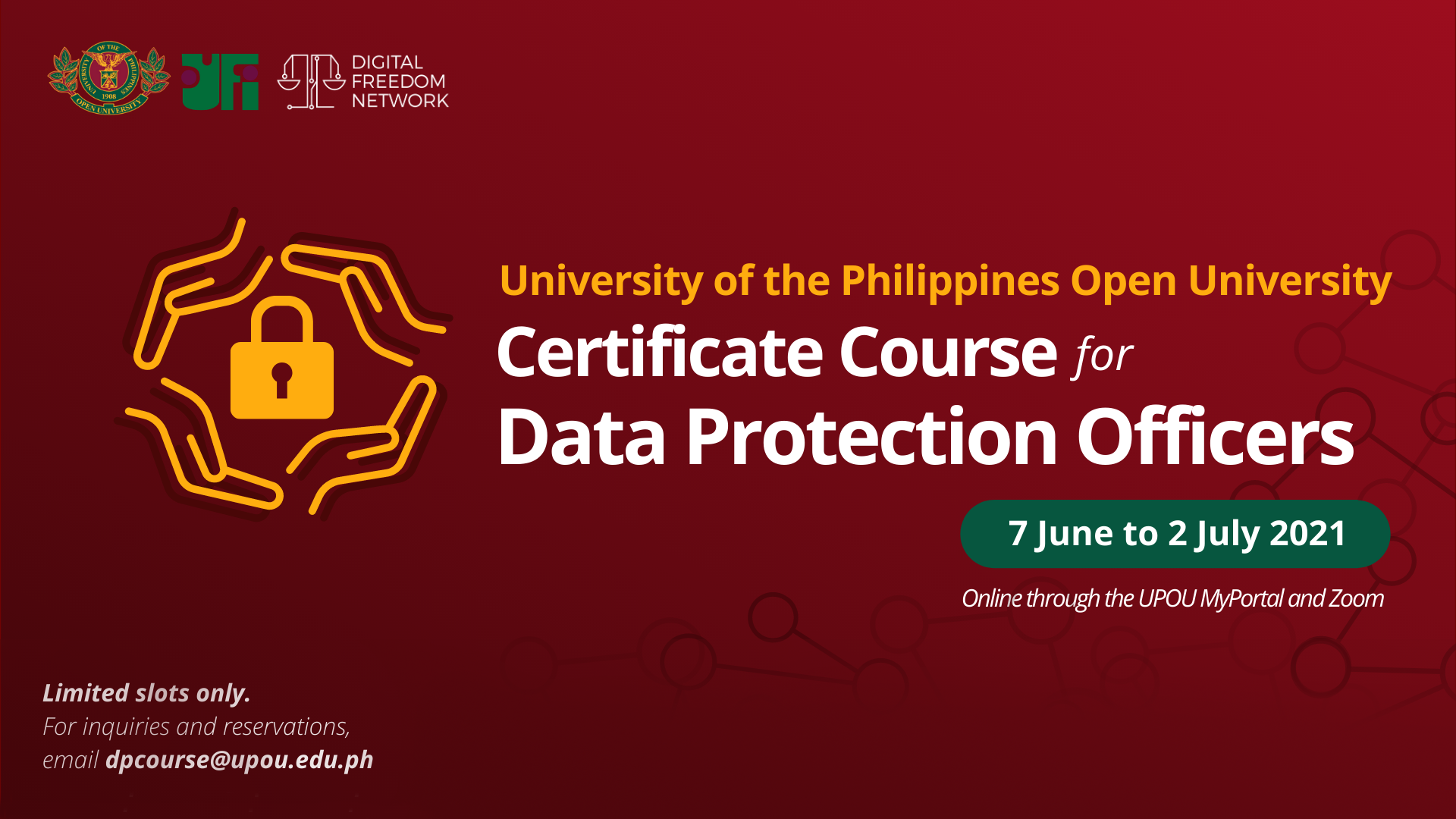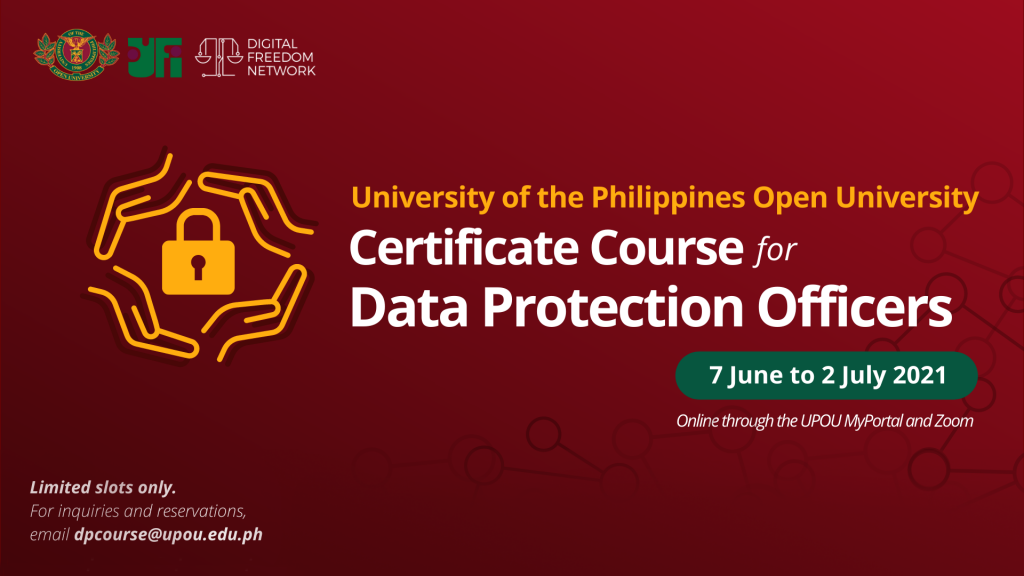 The UP Open University, UPOU Foundation Inc., and Digital Freedom Network are now accepting participants for the third batch of the Certificate Course for Data Protection Officers (CCDPO) that will run from 07 June to 02 July, 2021.
The CCDPO is designed to train Data Privacy Officers who will be tasked with designing, implementing, and overseeing the respective data privacy policies of their organizations, in compliance with the Data Privacy Act and its Implementing Rules. The course covers seven (7) modules in a span of four (4) weeks, beginning with an introduction to basic concepts of Privacy and Data Privacy and eventually progressing to more detailed discussions on the specific rights, obligations, and requirements under the Data Privacy Act.
Participants are then taken through practical exercises designed to train them in implementing data privacy practices and policies amidst the daily routine of an organization. Participants are also apprised of the appropriate information security practices that are recommended for adoption to ensure compliance with their data privacy obligations under the law.
The pioneer batch (12 February-12 March 2021) was composed of 27 participants, coming from five public and 17 private organizations, and they were recognized and awarded certificates of completion in a ceremony held online on 08 April 2021. A second run of the course was conducted from 12 April to 10 May 2021 with 54 participants.
Those who are interested to know more about the course or participate in its third offering may visit the CCDPO page.