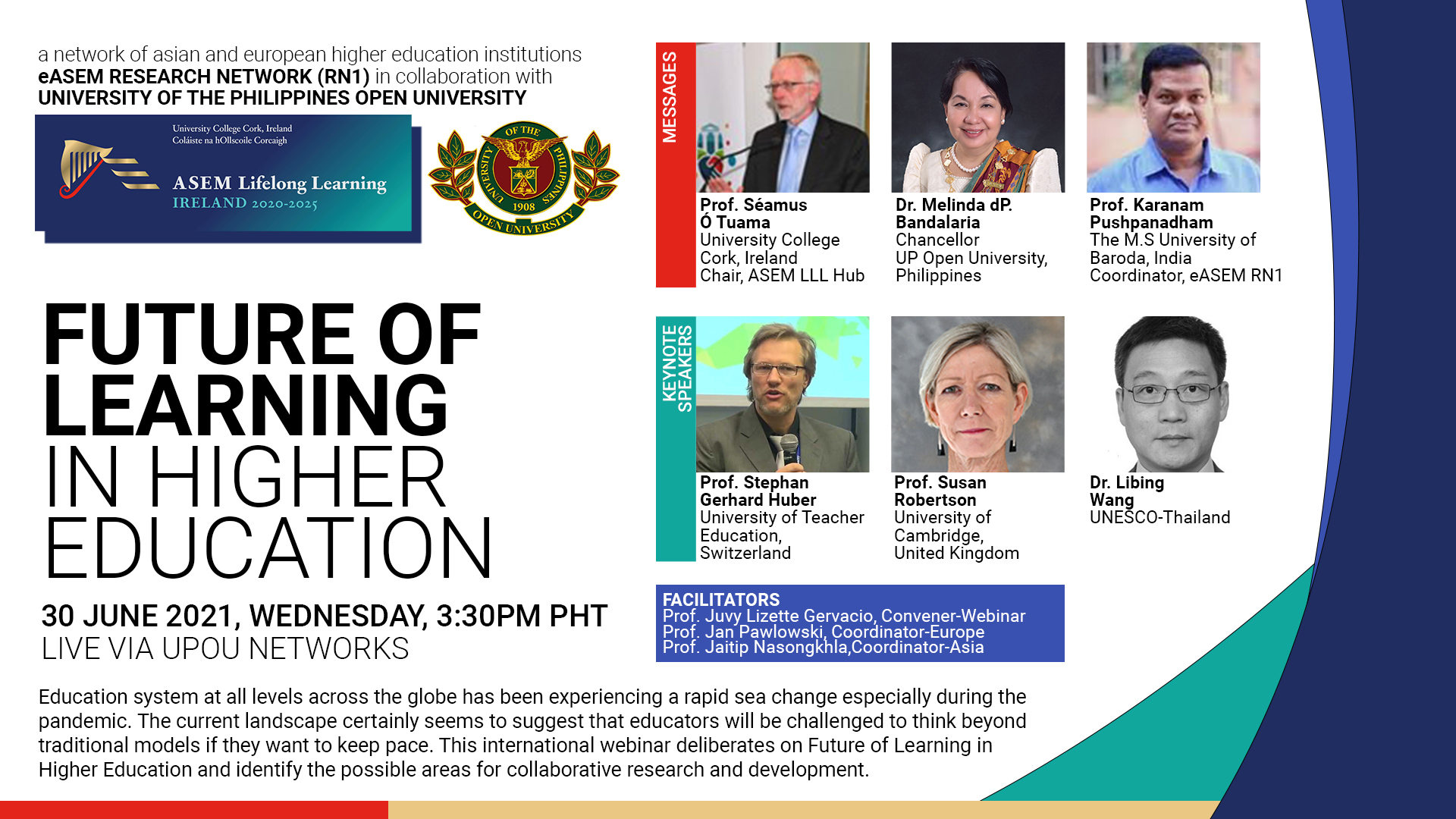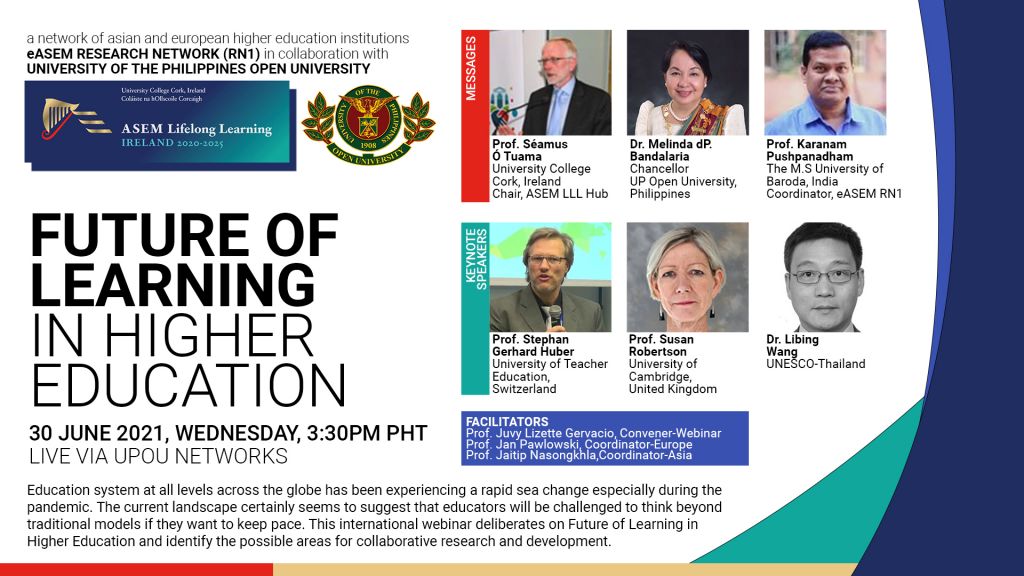 The challenge of educators today: Going beyond the traditional model of learning. With the sudden shift to online and distance learning, what are the education sector's realizations during the COVID-19 pandemic and how will it continuously reposition itself to achieve improvement and progress?
The e-Asia-Europe Meeting (e-ASEM) Research Network 1, together with the University of the Philippines Open University (UPOU), presents an international webinar on "The Future of Learning in Higher Education."
Opening the webinar is University College Cork's Prof. Séamus Ó Tuama (Ireland), chair of ASEM Lifelong Learning Hub, and M.S. University of Baroda's Prof. Karanam Pushpanadham (India), coordinator of e-ASEM Research Network 1. Also giving her welcoming message is UPOU's very own Chancellor, Dr. Melinda dP. Bandalaria.
This international webinar's keynote speakers are prominent educators from notable institutions in Europe and Asia. Prof. Stephan Gerhard Huber of University of Teacher Education (Switzerland), Prof. Susan Robertson of University of Cambridge (United Kingdom) and Dr. Libing Wang of UNESCO-Thailand will be sharing their perspectives on the potential developments of learning post-pandemic. An open forum will also proceed the speakers' presentations to accommodate the questions of the participants.
"The Future of Learning in Higher Education" is set to be live streamed on June 30, 2021, 3:30 PM to 5:00 PM (PHT) via UPOU Networks.
---
Register via the links below:
https://networks.upou.edu.ph/easemreg/
https://forms.gle/f6xw5HWK26vJ9DJa7
Stream the webinar here:
https://networks.upou.edu.ph/easem/
You can also watch the webinar at any of these platforms:
https://youtu.be/XiCWrwxsRuA
https://www.facebook.com/UPOpenUniversityNetworks/live/
This event is FREE and open to all educators, students and other interested individuals. We hope to see you virtually
Written by Marian M. San Pedro • Edited by Juvy Lizette M. Gervacio