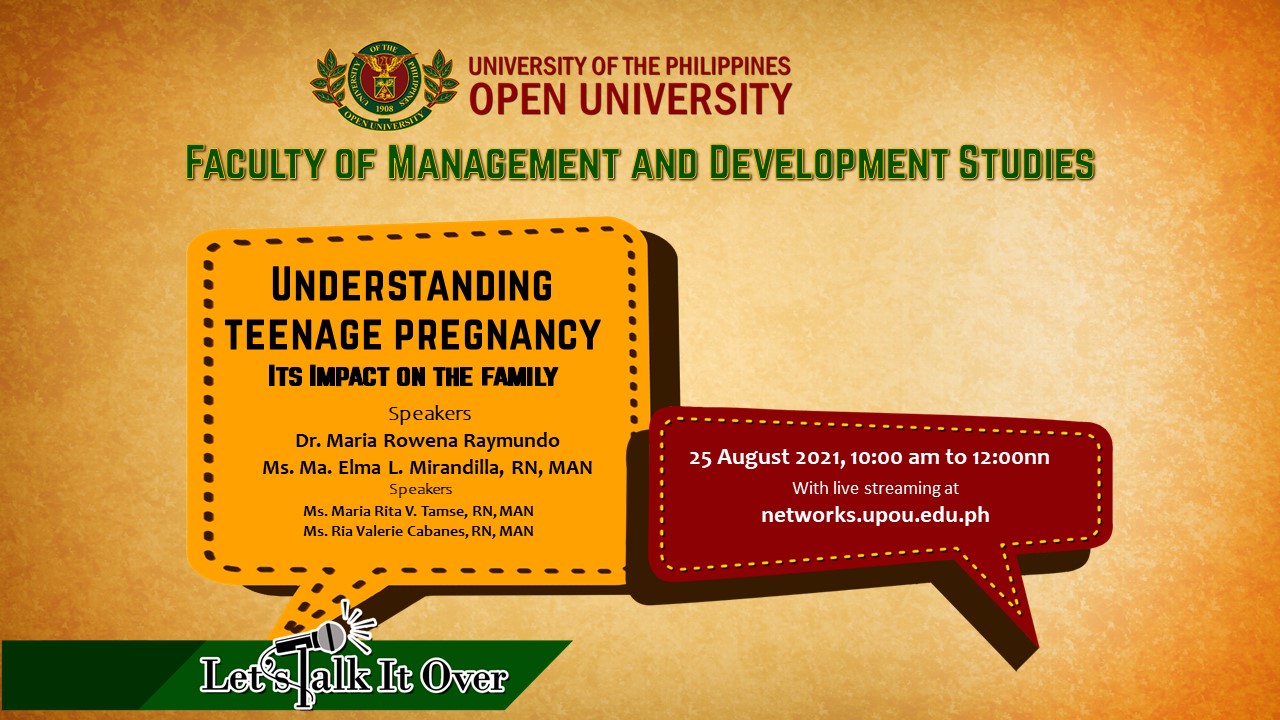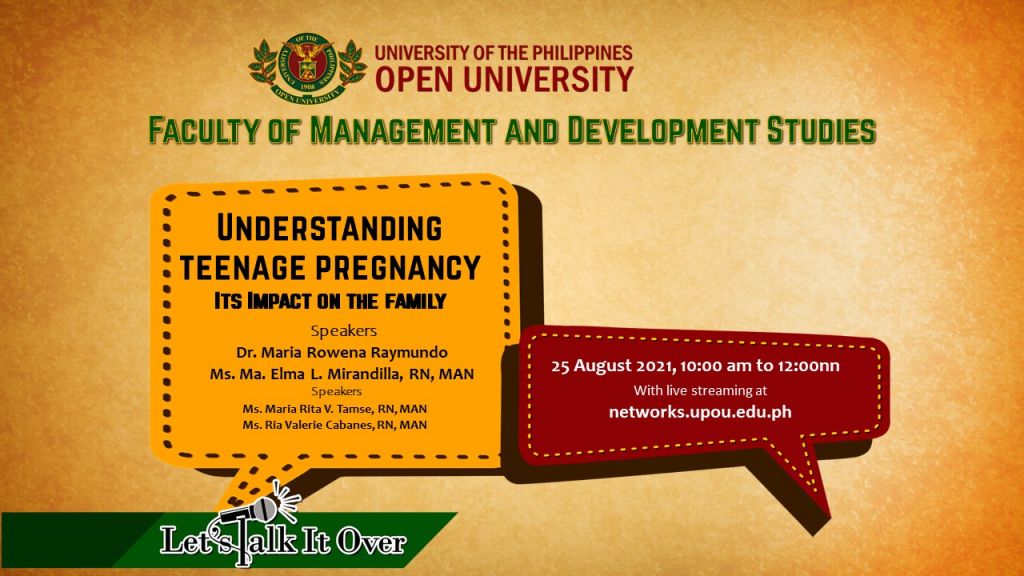 The University of the Philippines Open University's Faculty of Management and Development Studies (FMDS), Master of Arts in Nursing (MAN) program organized a Let's Talk it Over (LTiO) webinar on "Understanding Teenage Pregnancy: Its Impact on the Family" on 25 August 2020 via UPOU Networks.
The first speaker was Dr. Maria Rowena Raymundo, OIC-Vice Chancellor for Academic Affairs at the University of the Philippines – Open University (UPOU). She said that current statistics of teenage pregnancy indicate that this is an alarming issue that needs to be addressed. An obstetrician and gynecologic surgeon, she shared insights and facts about the health risks of being a teen mom, health risks in babies of teen mothers and how to address these health problems.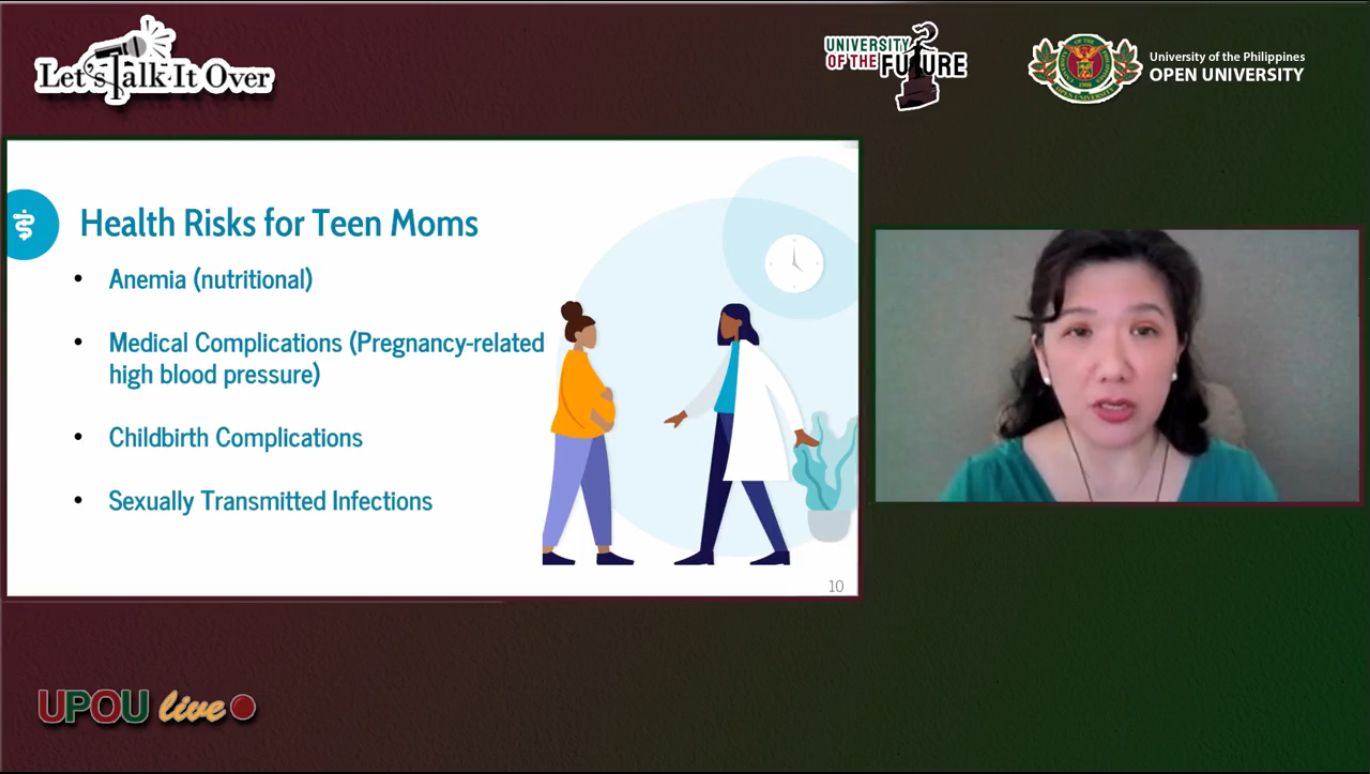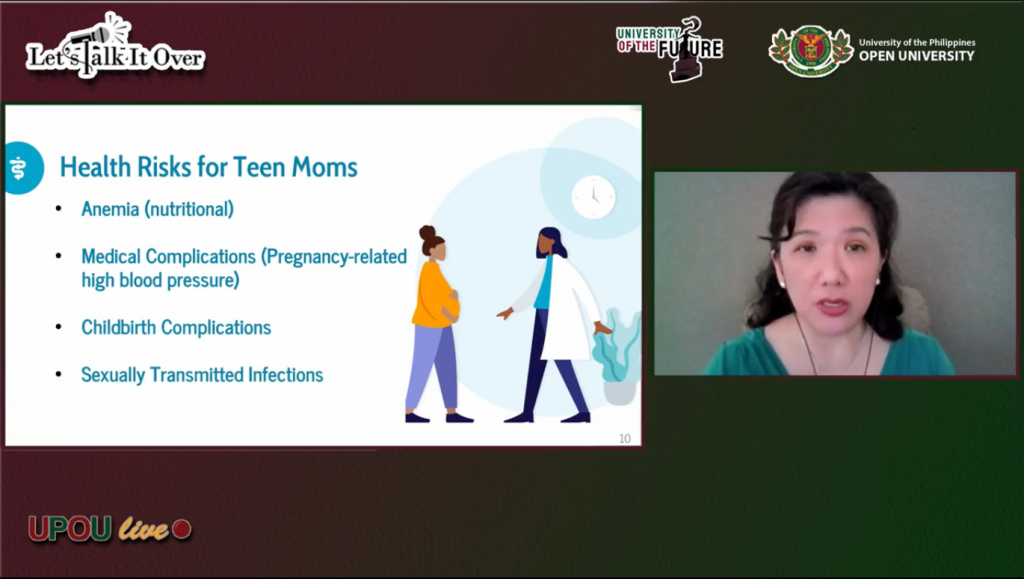 Ms. Ma. Elma L. Mirandilla, a nurse-academician, discussed the implications of young pregnancy experiences to Filipino families. She pointed out the different perspectives of families and relatives regarding teenage pregnancy and how it affects the teen mom. She presented psychosocial dynamics of the impact of this situation on the family and the stigma which is very apparent in the Filipino culture.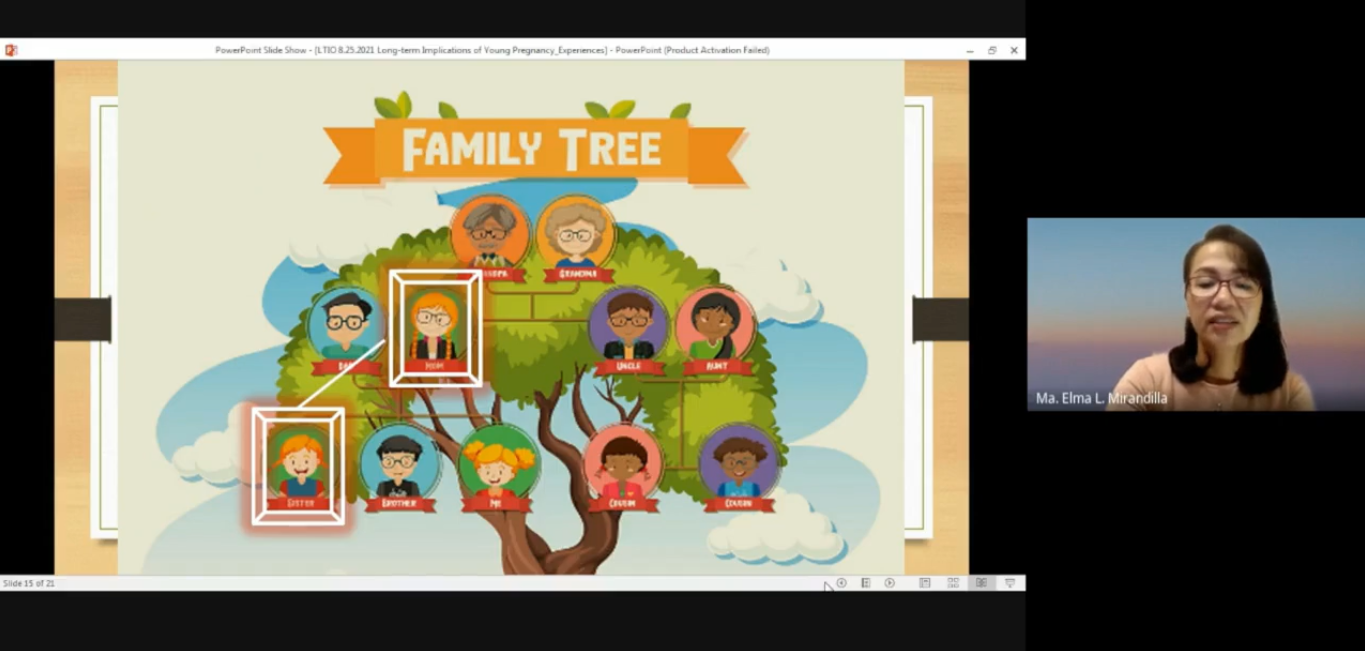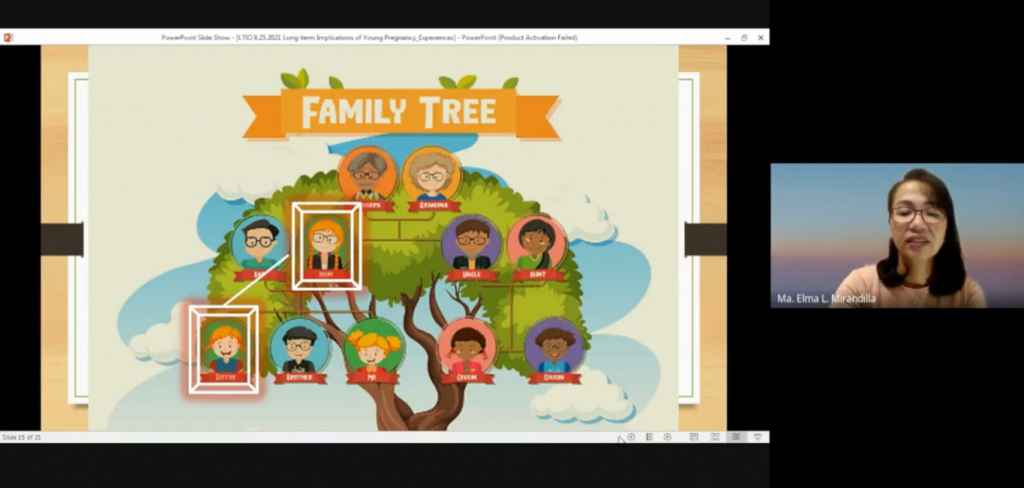 Teenage pregnancy is not easy to discuss among Filipinos but there is a pressing need to understand its various risks and impact not just on teenage moms but also on their families. This webinar, hosted by Ms. Maria Rita V. Tamse and Asst. Prof. Ria Valerie D. Cabanes, aimed to show the physiological, psychosocial, and emotional changes experienced by a pregnant teenager and how to address these problems. The MAN program plans to hold more webinars in the future addressing different social and health problems that need attention.
Written by Rachel Anne Joyce C. Sales • Edited by Larry N. Cruz and Primo G. Garcia