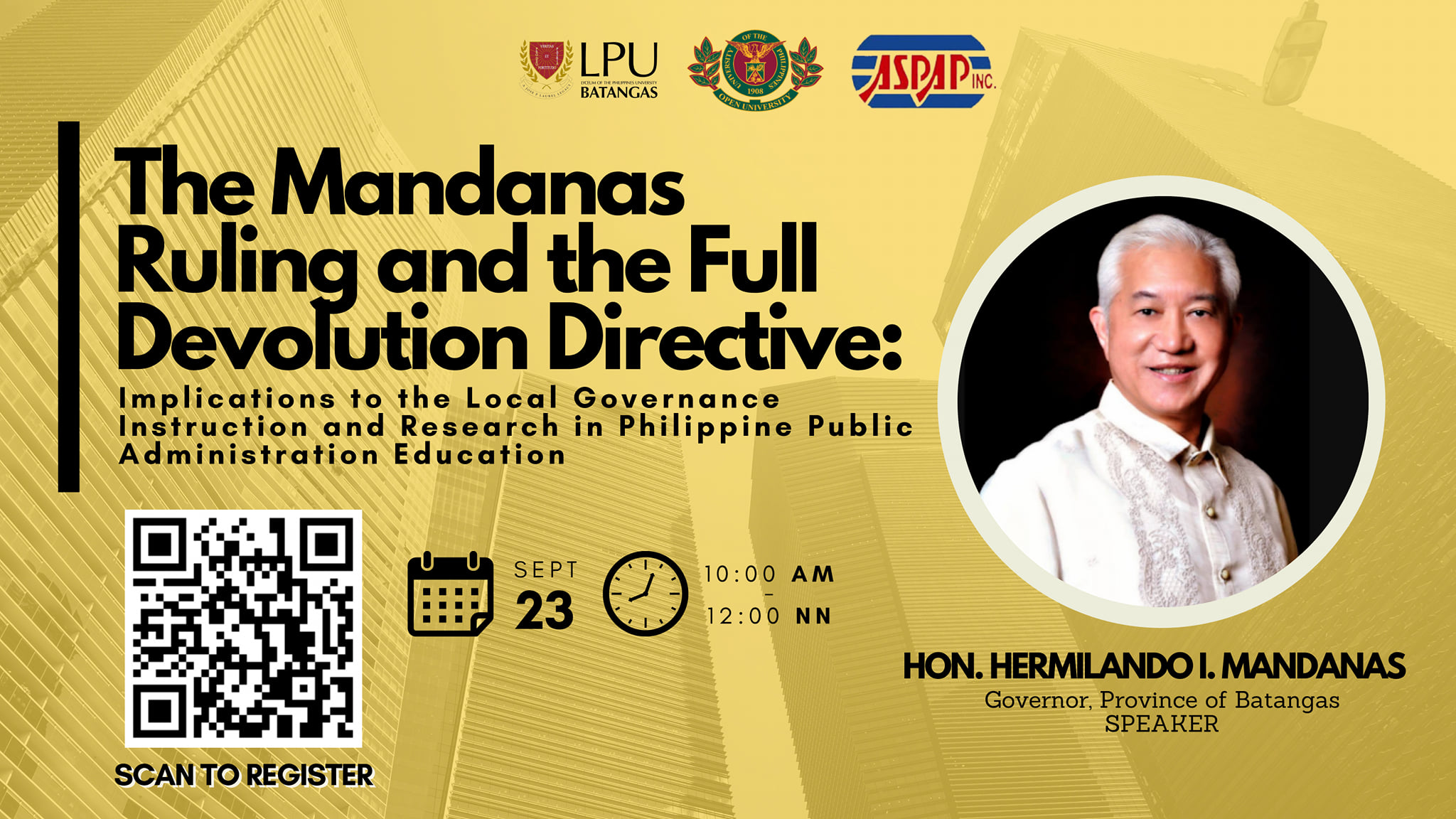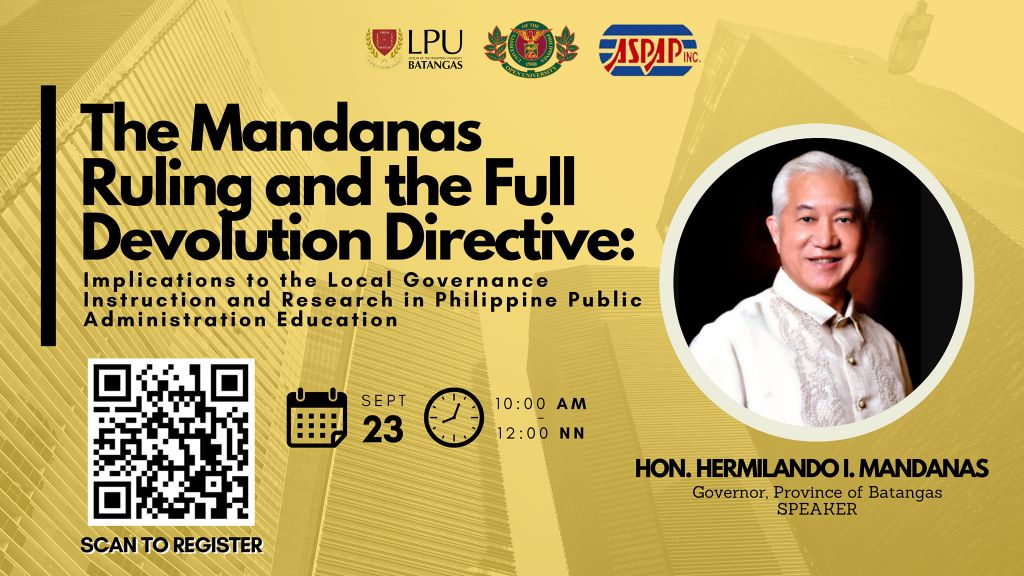 The Master of Public Management (MPM) Program of University of the Philippines Open University (UPOU), together with Lyceum of the Philippines University (LPU) Batangas and the Association of Schools of Public Administration in the Philippines, Incorporated (ASPAP Inc.), held a webinar titled , "The Mandanas Ruling and the Full Devolution Directive: Implications to the Local Governance Instruction and Research in Philippine Public Administration and Governance" on 23 September 2021 via the UPOU Networks. The main speaker of the event was Hon. Hermilando I. Mandanas, Batangas Governor and one of the petitioners before the Supreme Court on local government shares on Internal Revenue Allotment (IRA).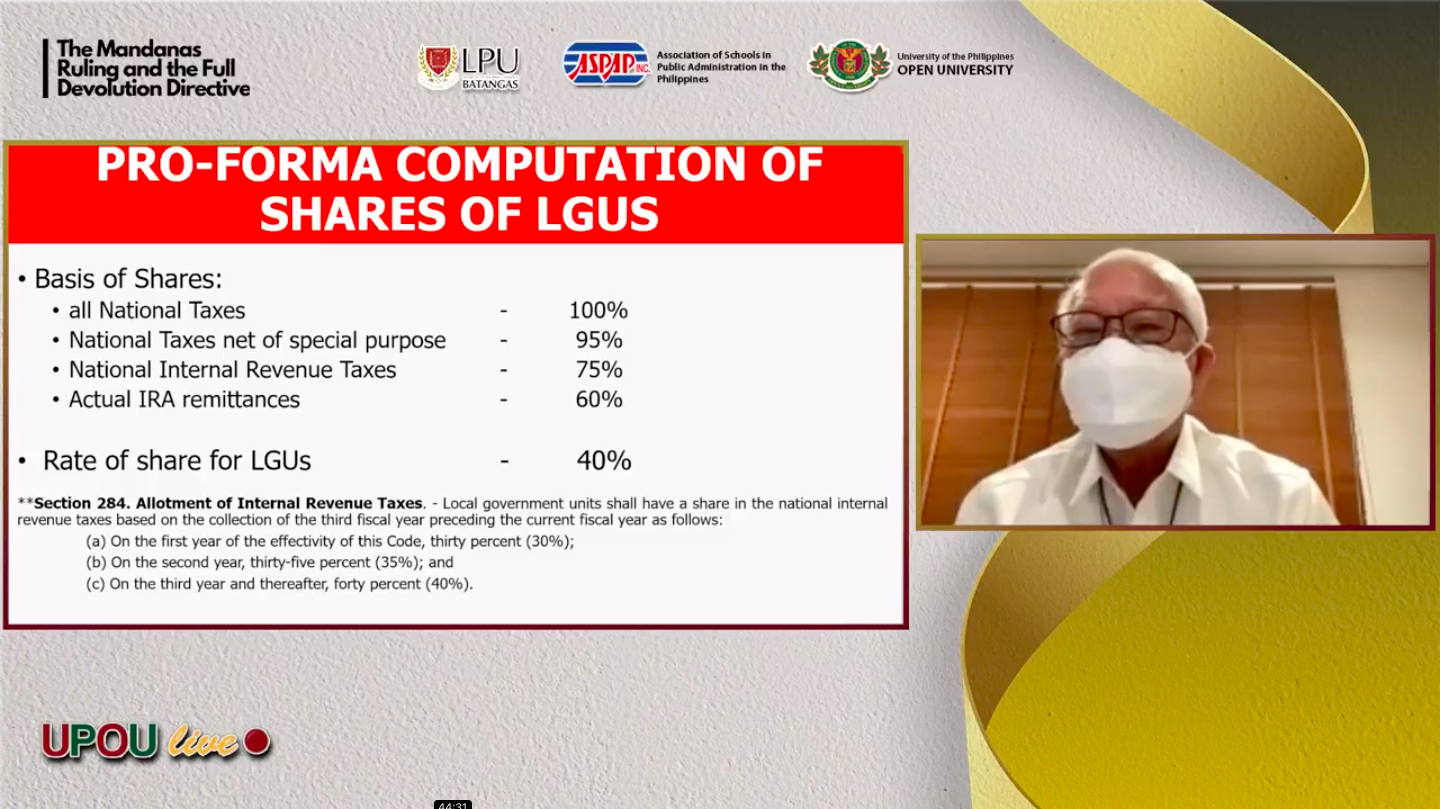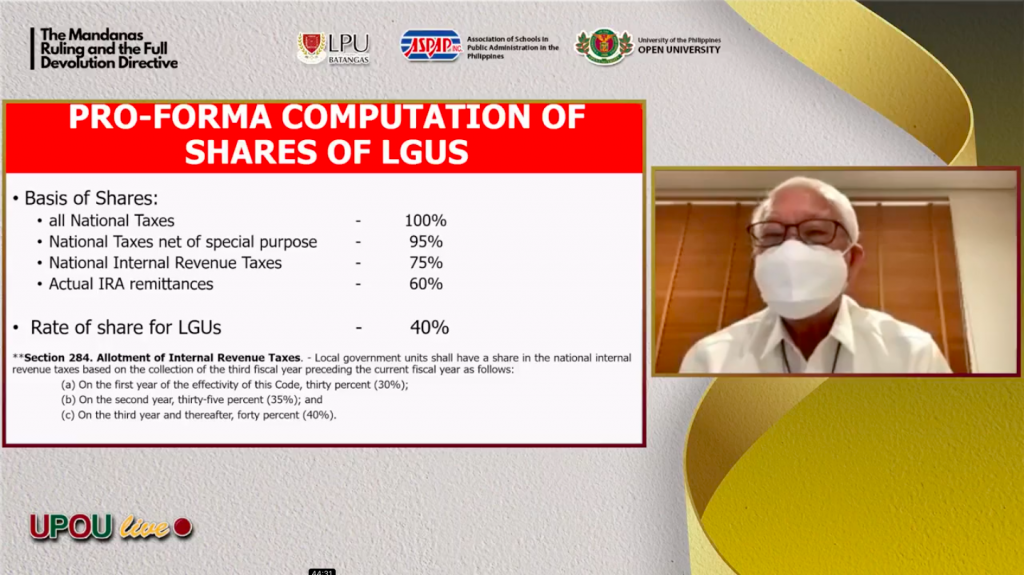 According to Gov. Mandanas, the ruling's purpose is not to increase the share of Local Government Units (LGUs) in national taxes but for them to effectively, economically, and inclusively deliver basic services to the people. The amended Local Government Code (LGC) provision based on the Supreme Court decision states that local government units shall have a share in the national taxes based on the collection of the third fiscal year preceding the current fiscal year as follows: (a) On the first year of the effectivity of this Code, thirty (30) percent; (b) On the second year, thirty-five (35) percent; and, (c) On the third year and thereafter, forty (40) percent.
Governor Mandanas mentioned that the Constitution enshrines the principle of subsidiarity expressed in local autonomy, and so for there to have good governance it must be accepted that there are services and functions that can be better done by the national government but there are also those duties that the local government can accomplish.
The panel of reactors consisted of Dr. Antonino A. Aurelio, Vice Mayor of Rizal, Laguna,  faculty member of LPU Graduate School and one of the petitioners; Dr. Helario Caminero, Executive Director of Philippine Councilors League (PCL) Legislative Academy; and Dir. Alicia B. Celestino, UP National College of Public Administration and Governance Director of Center for Local Governance. They discussed local government structure and fiscal management, training and extension, and legislation in relation to the ruling.
The panel discussion was followed by an open forum which covered the audience's queries on the Mandanas Ruling's role in agriculture, healthcare, and education among others. Viewers also asked how the ruling will benefit governance in the barangay level and poor provinces as well as its effects on the different sectors given that there will be a change in administration in 2022.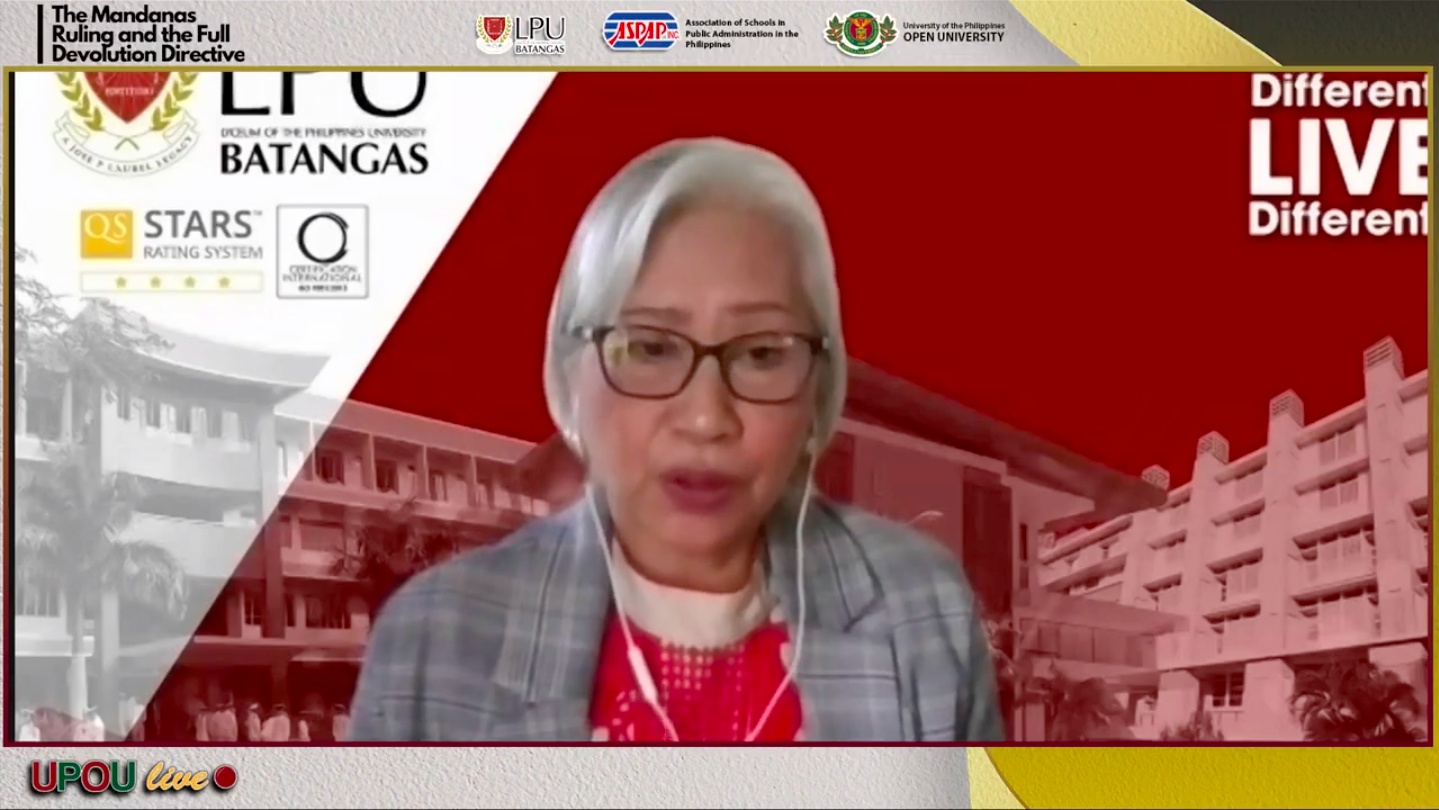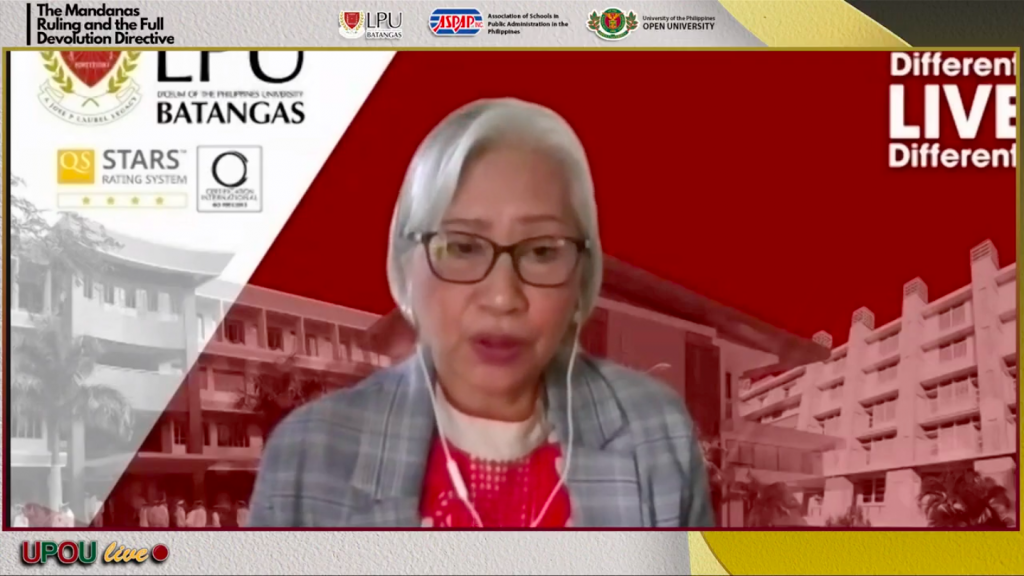 The event concluded with closing remarks delivered by one of the webinar's main organizers, Dr. Ma. Rosario B. Tamayo, Doctor in Public Administration Program Chair of LPU Batangas and ASPAP Board Member. The Mandanas Ruling and the Full Devolution Directive Webinar is part of a series of webinars being organized by ASPAP, Inc.
Written by Marian M. San Pedro • Edited by Larry N. Cruz & Primo G. Garcia