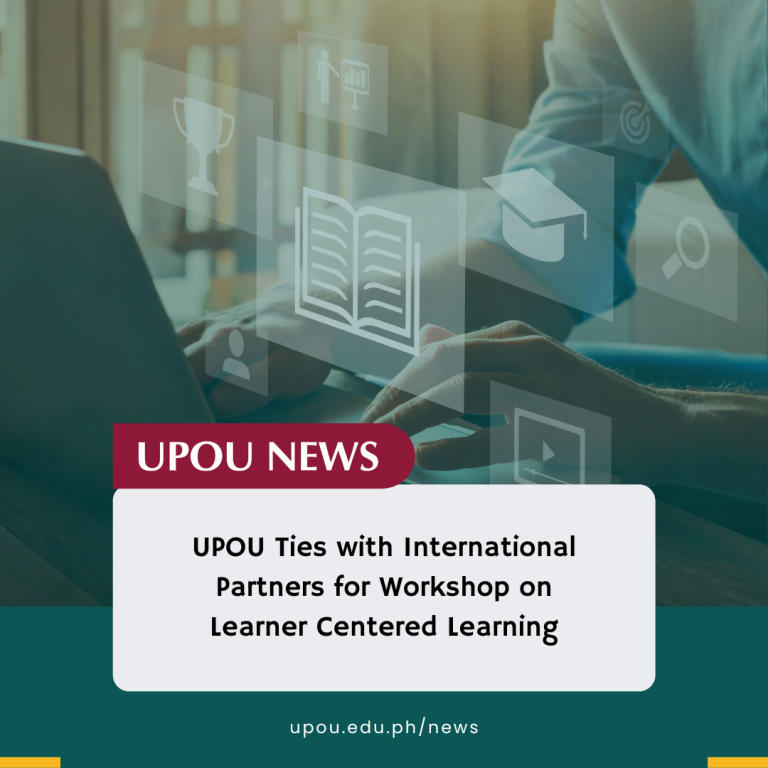 The UP Open University (UPOU) has partnered with the IBS Foundation, the Chemnitz University of Technology in Germany, Mongolian University of Science and Technology and Peking University in Beijing, China for the International IBS Workshop on Learner Centered Learning (LCL) 2022. This is the 3rd IBS International Workshop and it will be held on 2 – 4 November 2022 in Germany.
The IBS LCL Workshop is intended for experts from educational institutions, the government, industries and the society to "discuss the latest research on modern education." The two-day blended workshop will discuss education technologies and methods targeted at learning more about teaching and learning in educational institutions.
The IBS LCL Workshop 2022 invites undergraduate, graduate and postgraduate students to submit posters, short and full papers to be presented orally or remotely by submitting a recorded video presentation. Researchers, professors, experts and stakeholders are also invited to lecture.
Topics of for the workshop include Learner centered learning, E-Learning and digital learning,
Evaluation of E-learning, Virtual learning environment, virtual laboratories, Reflection and discussion on students' motivation, Active learning methodology, Learning analytics, Education during pandemic, and Challenges of future development of teaching and learning.
Contribution of research papers is open until  August 2022.
For more information about the IBS LCL Workshop 2022, visit the website.
Asst. Prof. Juvy Lizette M. Gervacio, UPOU Program Chair for the Master of Public Management Program under the Faculty of Management and Development Studies. Participants from the Philippines may reach out to [email protected] as the contact person.