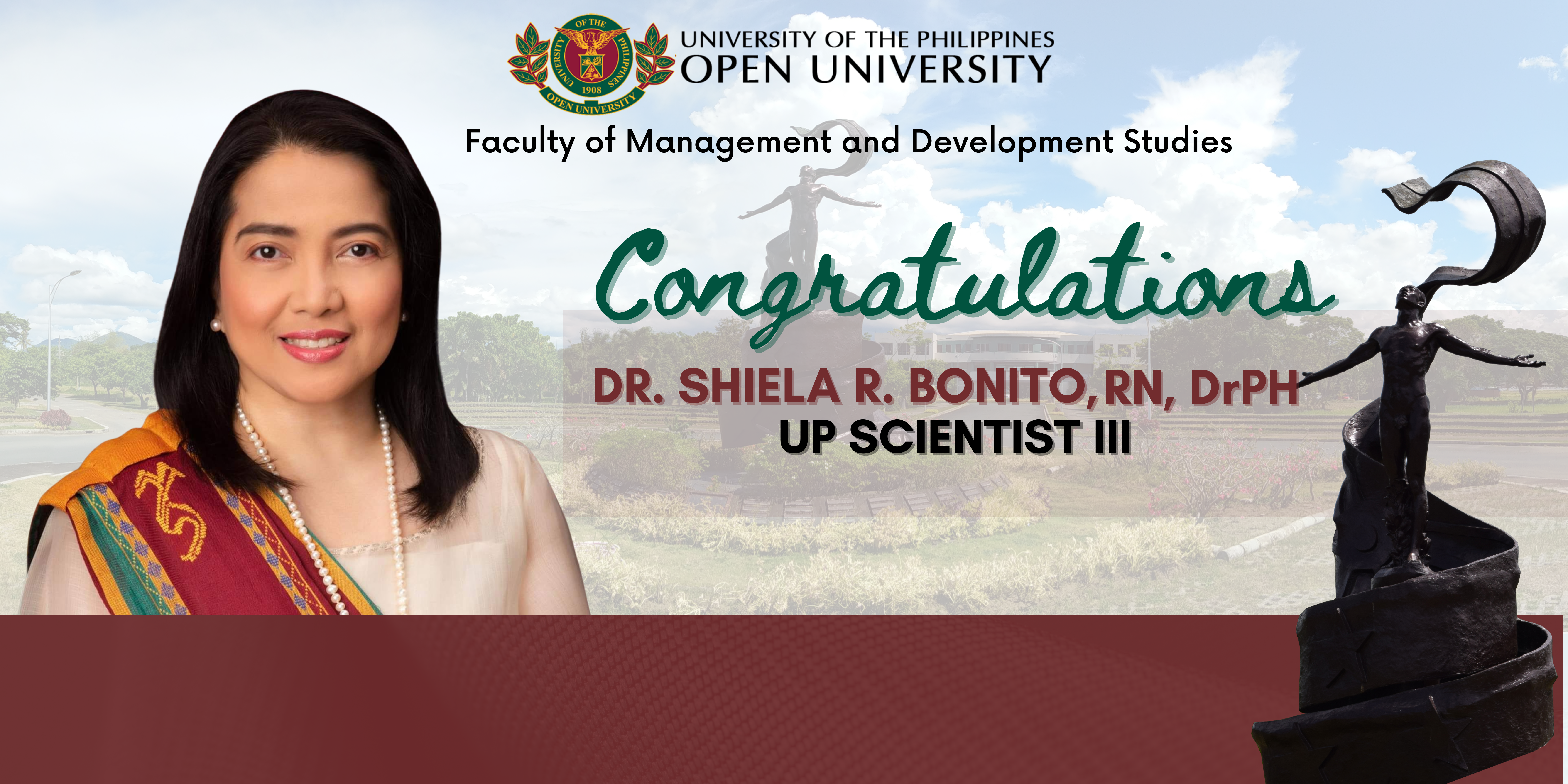 The UP Open University Faculty of Management and Development Studies congratulates its faculty member, Dr. Sheila R. Bonito, for being reappointed as UP Scientist III under the UP Scientific Productivity System 2021-2023.
The UP Scientist recognition is part of the University's Scientific Productivity System which aims to encourage and reward scientific productivity among the faculty members. This award is a recognition of the faculty member's outstanding contribution in the scientific advancement in his/her discipline or field. Scientific productivity is measured based on the faculty's scientific publications in refereed journals, peer-reviewed technological outputs, and scientific and professional standing in the international science community.
Thank you Dr. Bonito for being a leader in the advancement of nursing and health science. Your FMDS family is truly proud of you!