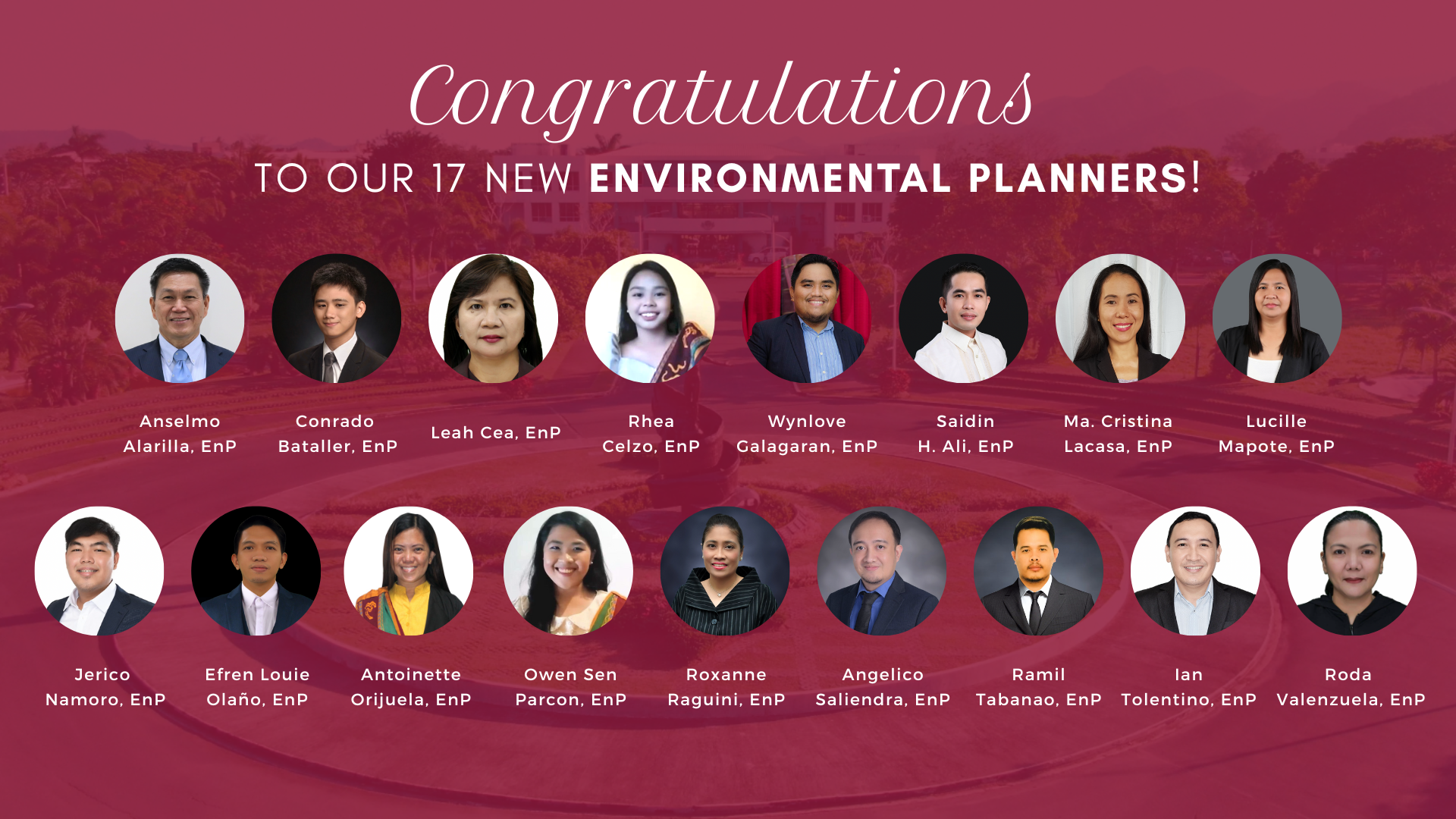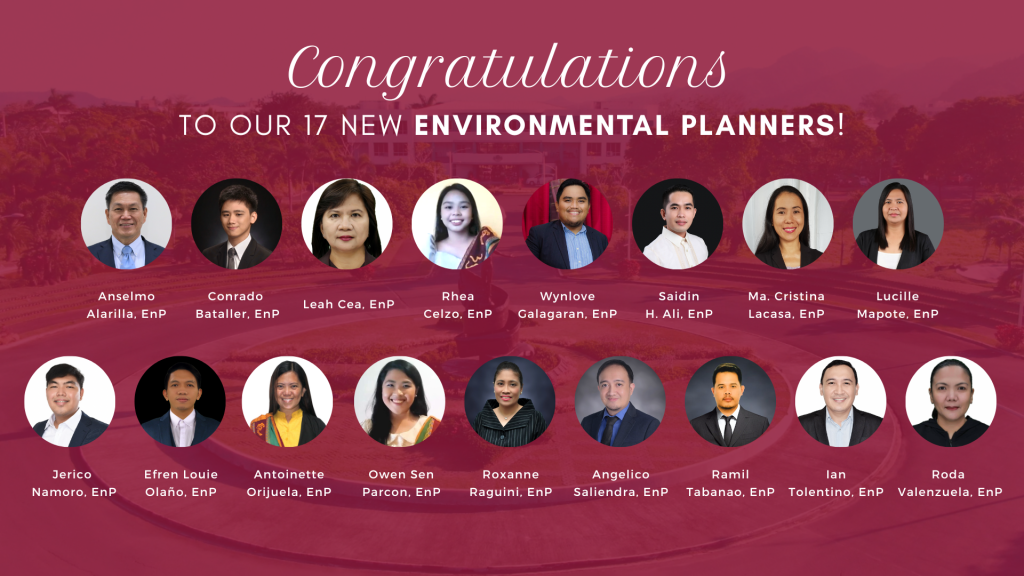 Seventeen graduates from the Diploma in Land Use Planning (DLUP) Program of the Faculty of Management and Development Studies (FMDS), University of the Philippines Open University (UPOU) were among the 108 passers out of 178 examinees of the 2022 Environmental Planner  Licensure Examination (EnPLE).
The following DLUP graduates are now licensed environmental planners: Anselmo Alarilla, Conrado Bataller, Leah Cea, Rhea Celzo, Wynlove Galagaran, Saidin H. Ali, Ma. Cristina Lacasa, Lucille Mapote, Jerico Namoro, Efren Louie Olaño, Maria Antoniette Orijuela, Owen Sen Parcon, Roxanne Raguini, Angelico Saliendra, Ramil Tabanao, Ian Tolentino, and Roda Valenzuela.
The Professional  Regulation Commission (PRC) annually conducts EnPLE in accordance with Republic Act 10587, also known as the Environmental Planning Act of 2013, which aims to regulate the practice of environmental planning.
DLUP-FMDS congratulates EnP. Alarilla, EnP. Bataller, EnP. Cea, EnP. Celzo, EnP. Galagaran, EnP. H. Ali, EnP. Lacasa, EnP. Mapote, EnP. Namoro, EnP. Olaño, EnP. Orijuela, EnP. Parcon, EnP. Raguini, EnP. Saliendra, EnP. Tabanao, EnP. Tolentino, and EnP. Valenzuela for their accomplishments.
The full list of passers, which was posted by PRC on August 10, can be viewed here.
###
Written by: Pauline Alvarez