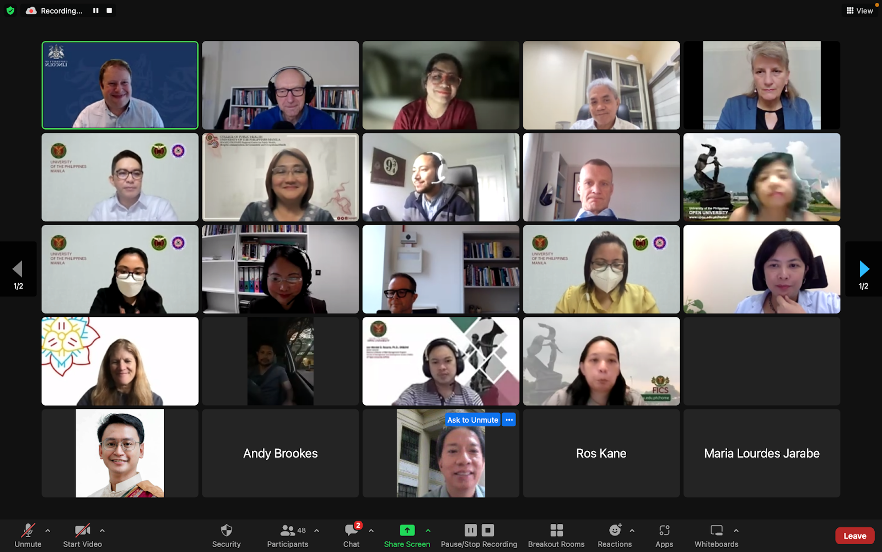 The University of the Philippines Open University (UPOU), in partnership with the University of Lincoln (UoL), United Kingdom, organized a virtual roundtable discussion (RTD) which was held on 24 October 2022 via Zoom. This roundtable event was designed to encourage discussion and generate new research collaborations and networks between the two institutions. Both Universities have focused on rurality, albeit with differences in how this manifests in each country. Initially, the three areas of potential collaboration include: Rural health education; Smart communities; and Sustainability. 
The roundtable discussion officially commenced with the welcome messages from the UPOU Vice Chancellor for Academic Affairs, Dr. Primo G. Garcia, and UoL Dean of Research Environment, Prof. Stuart Humphries.  The Dean of the UPOU Faculty of Management & Development Studies, Dr. Joane V. Serrano and Prof. Stuart Humphries also delivered the opening remarks. UoL Research Development Manager, Ms. Lyndsey Kemsle then  discussed the research funding opportunities for this UK-Philippines collaboration. 
The topics  under each areas  of collaboration that were identified include: telemedicine, mental health, health literacy, online learning, the Arts and health (Rural health education); artificial intelligence, machine learning and robotics, architecture, planning, broadband networks, communities  (Smart communities) and sustainable management, sustainable entrepreneurship, conservation and biodiversity, sustainable development (Sustainability).
A total fifty-two (52) faculty members and researchers from the UP Open University, UP Manila and University of Lincoln participated in the RTD.   This initiative hopes to contribute to the 17 Sustainable Development Goals (SDGs) as part of the two universities' thrust on achieving a sustainable university of the future.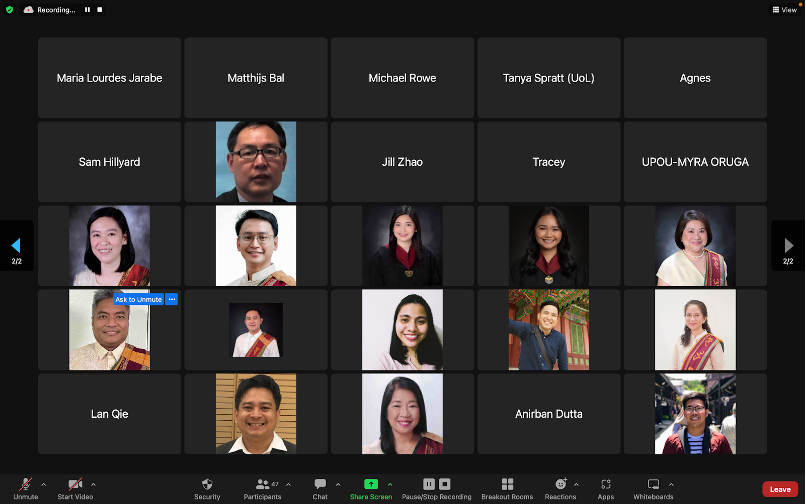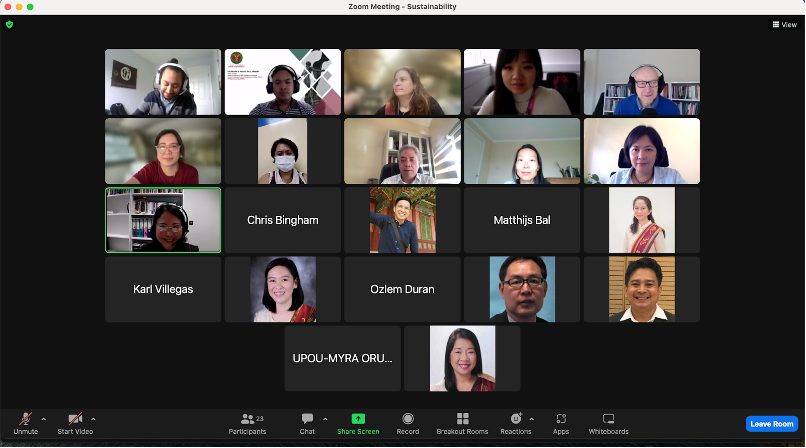 Written by: Dona Lyn Piamonte • Edited by: Larry Cruz