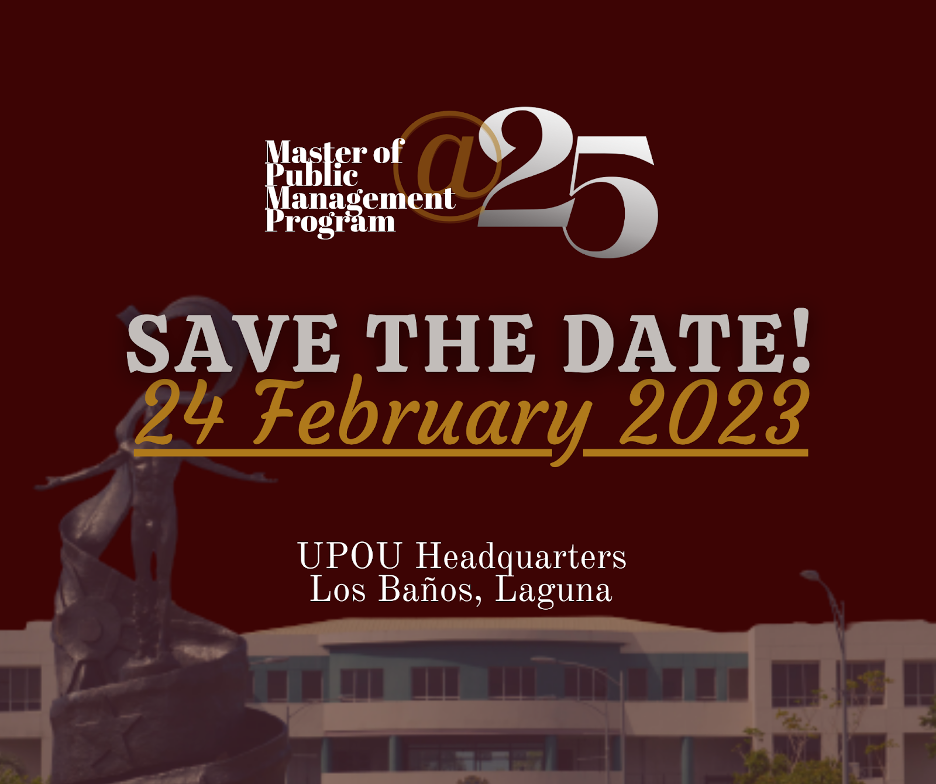 Instituted in 1996, the Master of Public Management (MPM) will celebrate its 25th anniversary on 24 February 2023 with the theme "Online, Open, and Onwards: Meeting Challenges Ahead".  The program will run from 10:00 AM to 9:30 PM at the Centennial Center for Digital Learning (CCDL) Auditorium, UP Open University Headquarters, Maahas, Los Baños, Laguna.
The program will highlight a hybrid forum on Voluntary Sector Management education, a roundtable discussion on MPM's history, presentation of service awards, and launching of a micro-credential course on Sustainable Development Goals for public servants. MPM alumni, students, faculty, staff, and partners have been invited to this event.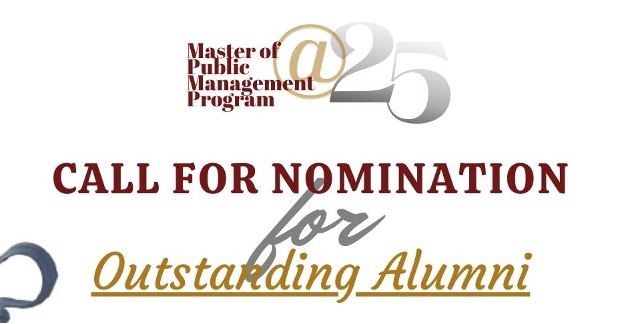 Another highlight of the celebration will be the recognition of three (3) outstanding alumni who have demonstrated exceptional achievements and outstanding contributions that bring about substantial benefits to society and distinct honor to the University. The call for nominations is still ongoing this January 2023. Please check https://bit.ly/3kcFNdb for nomination form and guidelines. 
For more inquiries about the MPM@25 event, please contact [email protected].