In an effort to promote the sharing of sustainable development experiences and approaches, the Faculty of Management and Development Studies (FMDS) of the University of the Philippines Open University (UPOU) seeks to raise an important question, "How do we move forward through joint explorations and research collaborations?"
To explore this, webinars on Sustainable Shared Growth will be conducted on 02 February and 28 February 2023, 9:00 AM – 12:00 PM (PhT) via Zoom.
The webinar on 02 February will discuss the case of Butuan in building the next Singapore(s) in the region. It will feature Arch. Michael Tomeldan, an environmental planner and professor at the University of the Philippines (UP) College of Architecture, who will give an introduction to the Master Plan for Sustainable Urban Infrastructure Development (MPSUID); and Dr. Max Maquito, assistant professor at the College of Public Affairs and Development (CPAf), UP Los Baños (UPLB), who will discuss a sustainable shared growth perspective of the MPSUID.
Ms. Melanie A. Maur, Chief Economic Development Specialist of Project Monitoring and Evaluation Division of National Economic Development Authority (NEDA) Caraga and Ms. Cristina Romarate-Arcillas, President of the Butuan Chamber of Commerce, will also discuss MPSUID insights from the public and private sector perspectives.
Meanwhile, the webinar on 28 February will talk about community currency and community innovations. Dr. Maquito will present the basics and design of a community currency scheme. The webinar will also feature Dr. Kenichi Kurita of Chiba Keizai College; Dr. Yoshihisa Miyazaki of National Institute of Technology, Sendai College; and Dr. John Perez of CPAf, UPLB as panel discussants.
The seminars are organized in collaboration with CPAf, UPLB and the Sekiguchi Global Research Association of the Atsumi International Scholarship Foundation.
Interested participants may register for free through the following links: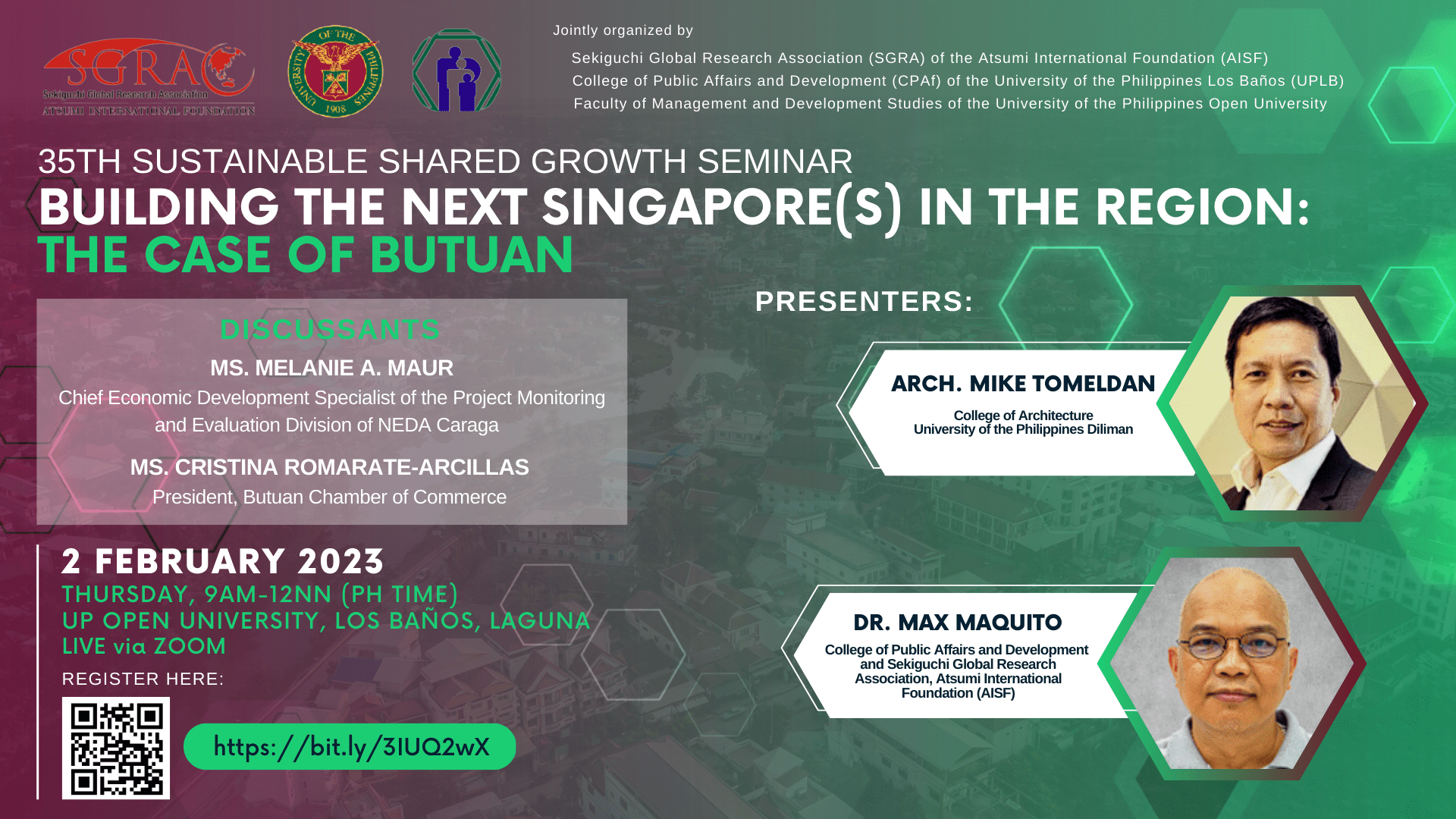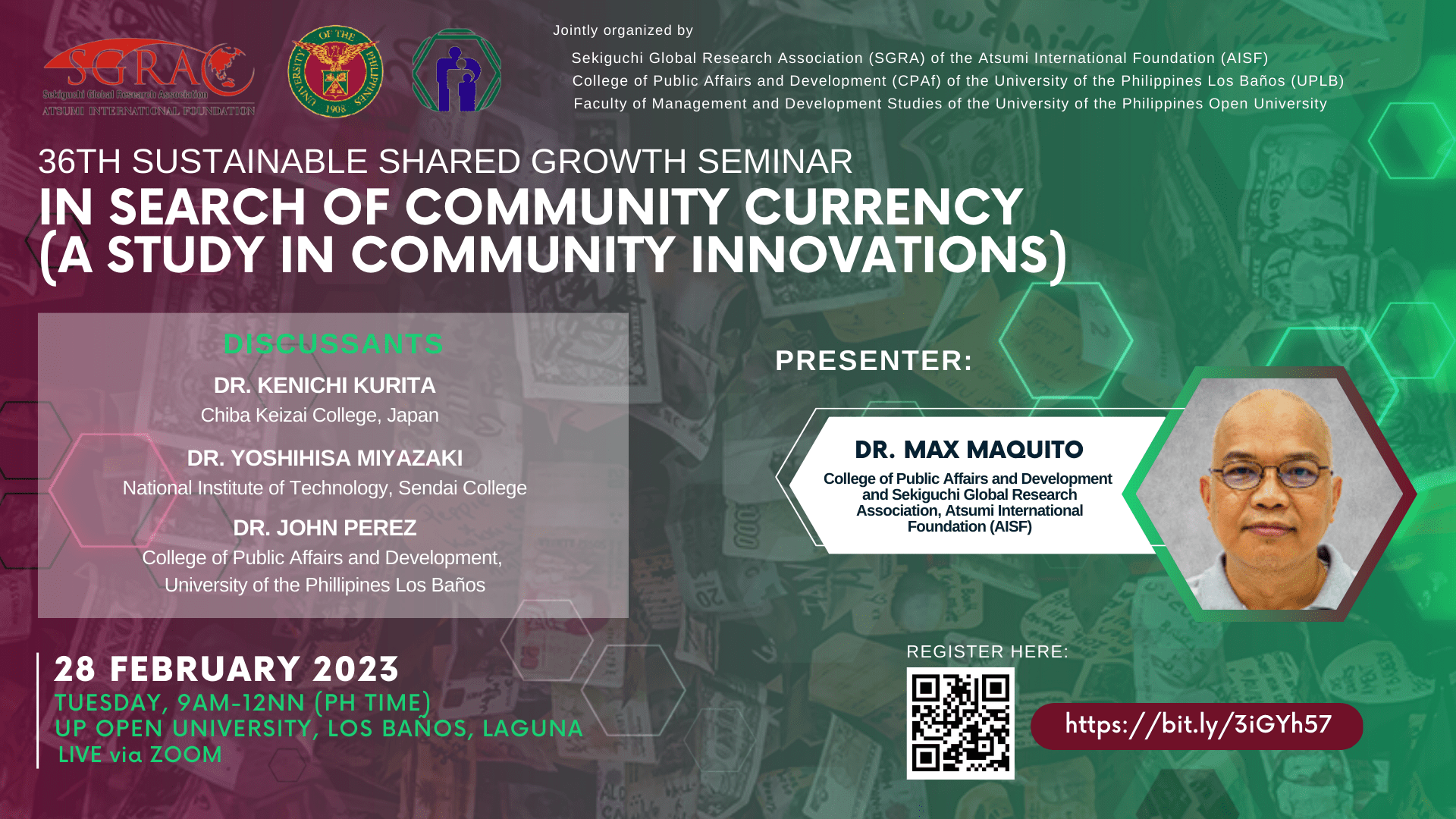 Written by: Rhea Ariele Pascua • Edited by: Larry N. Cruz