The Los Baños Horticulture Society, Inc. (LBHSI) held an Appreciation Night on 01 April 2023, 7:00 – 9:00 PM, at the University of the Philippines Open University (UPOU) Centennial Plaza to celebrate the success of its 50th Flower and Garden Show and to recognize those who contributed to the show's success.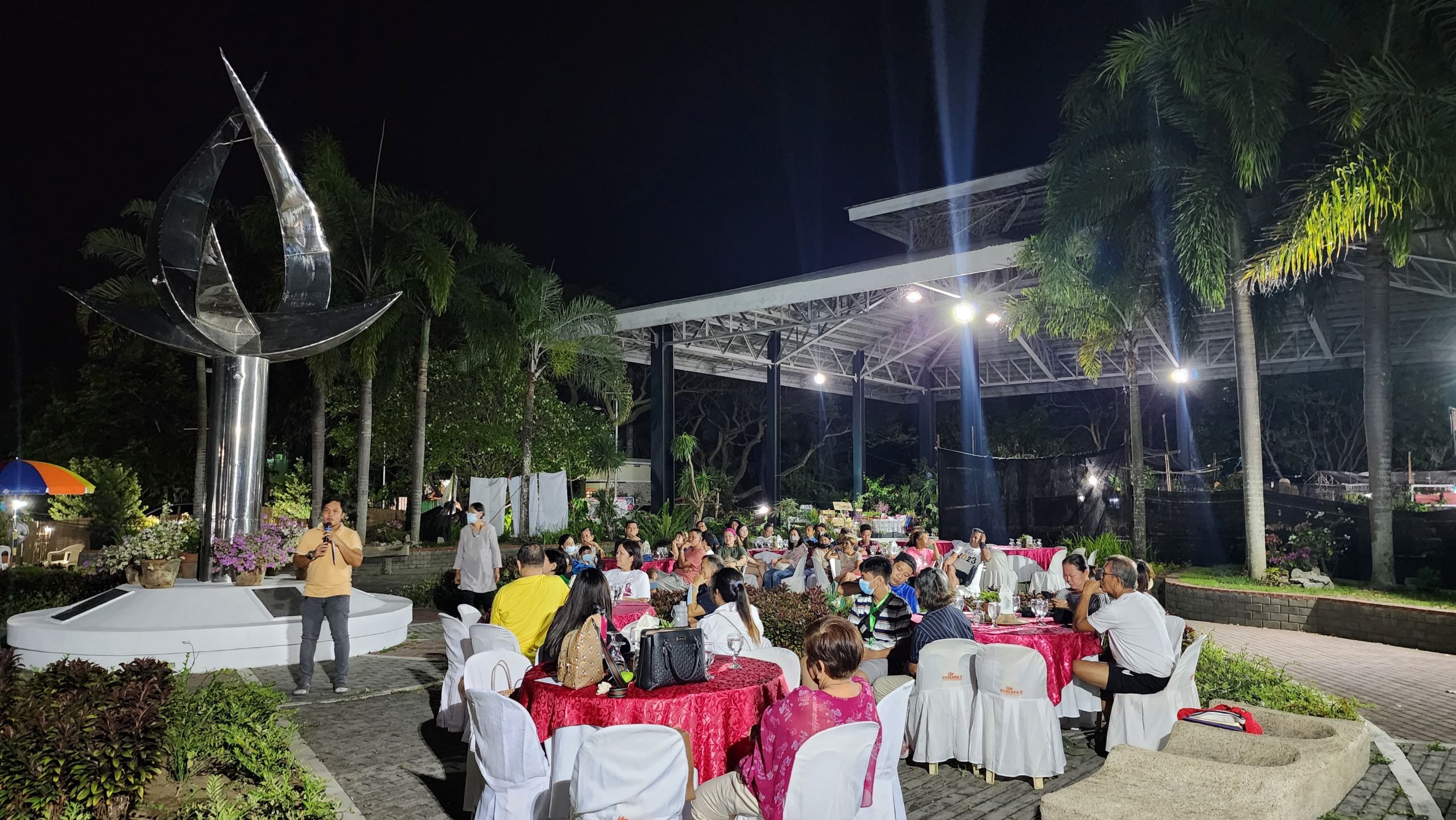 Ms. Vernie Valdez-Lucero, LBHSI President, expressed her gratitude to the LBHSI Board of Directors and members, to the UPOU and UPOU Foundation, Inc. (UPOUFI) as partners, and to God for the success of the Flower and Garden Show's return since the pandemic. A total of 2,289 visitors to the Flower and Garden Show was recorded from 21 March to 02 April 2023.
Awards for the winners of the plant competition were given by LBHSI through Dr. Melinda dP. Bandalaria, UPOU Chancellor. Ms. Dory Tansubhapol won the first place for the plant  Saraca declinata. Mr. Jarvin Jake Gesmundo and Dr. Roland Salazar placed second for Ludisia discolor (Jewel Orchid) and Musa nono (Ornamental banana), respectively. Mr. Nicko Canape received the third place for Trachelospermum asiatica (Asiatic Jasmine). Consolation prizes went to Delia Pionella for Emperialis alcantarea variegata; Jam Catipon for Blechnum fern; Joseph Salacup for Costus stenophyllus; and Dr. Roland Salazar for Schefflera tupidantus varigata (Octopus tree). 
Certificates of appreciation to the concessioners/merchants were also awarded by LBHSI through Dr. Joane V. Serrano, FMDS Dean.
Aside from Chancellor Bandalaria and Dean Serrano, Mr. Larry N. Cruz, FMDS Program Development Associate; Ms. Elvy Pamulaklakin, Campus Development and Maintenance Office Chief;  and Mr. Michael P. Lagaya, UPOUFI Secretary also graced the event.
Written by Rhea Ariele Pascua• Edited by Larry N. Cruz