The Faculty of Management and Development Studies (FMDS), UP Open University organized the 3rd Monthly Activity of the MindsMatter@FMDS program titled "Thrive Together" on 18 July 2023 at the Multi-Purpose Hall, UP Open University, Los Baños, Laguna.  This event served as a platform to foster a positive and harmonious environment that nurtures the mind, body, and spirit of the FMDS Faculty and Staff. 
Eurythmy: A Mindfulness-Oriented Movement Therapy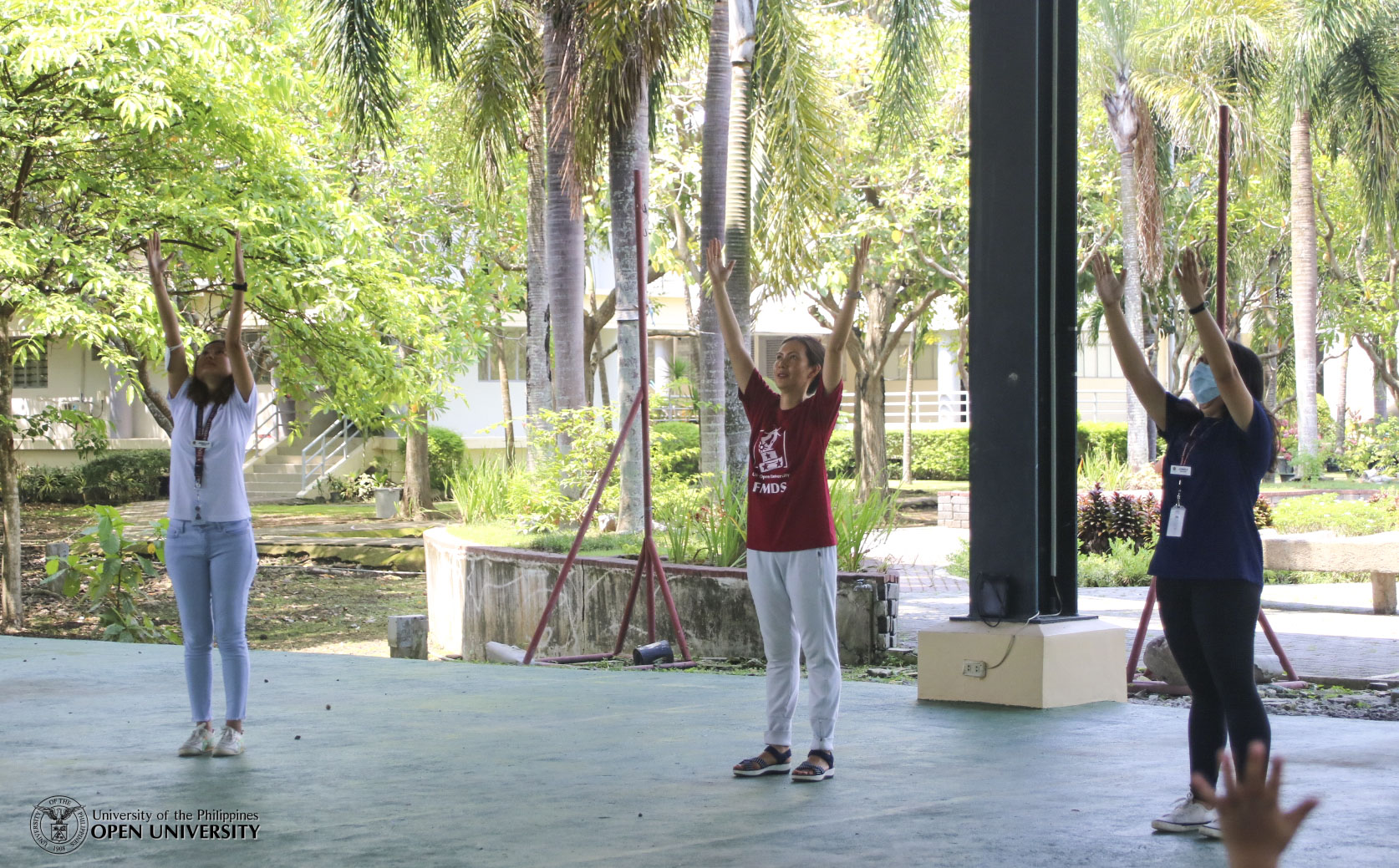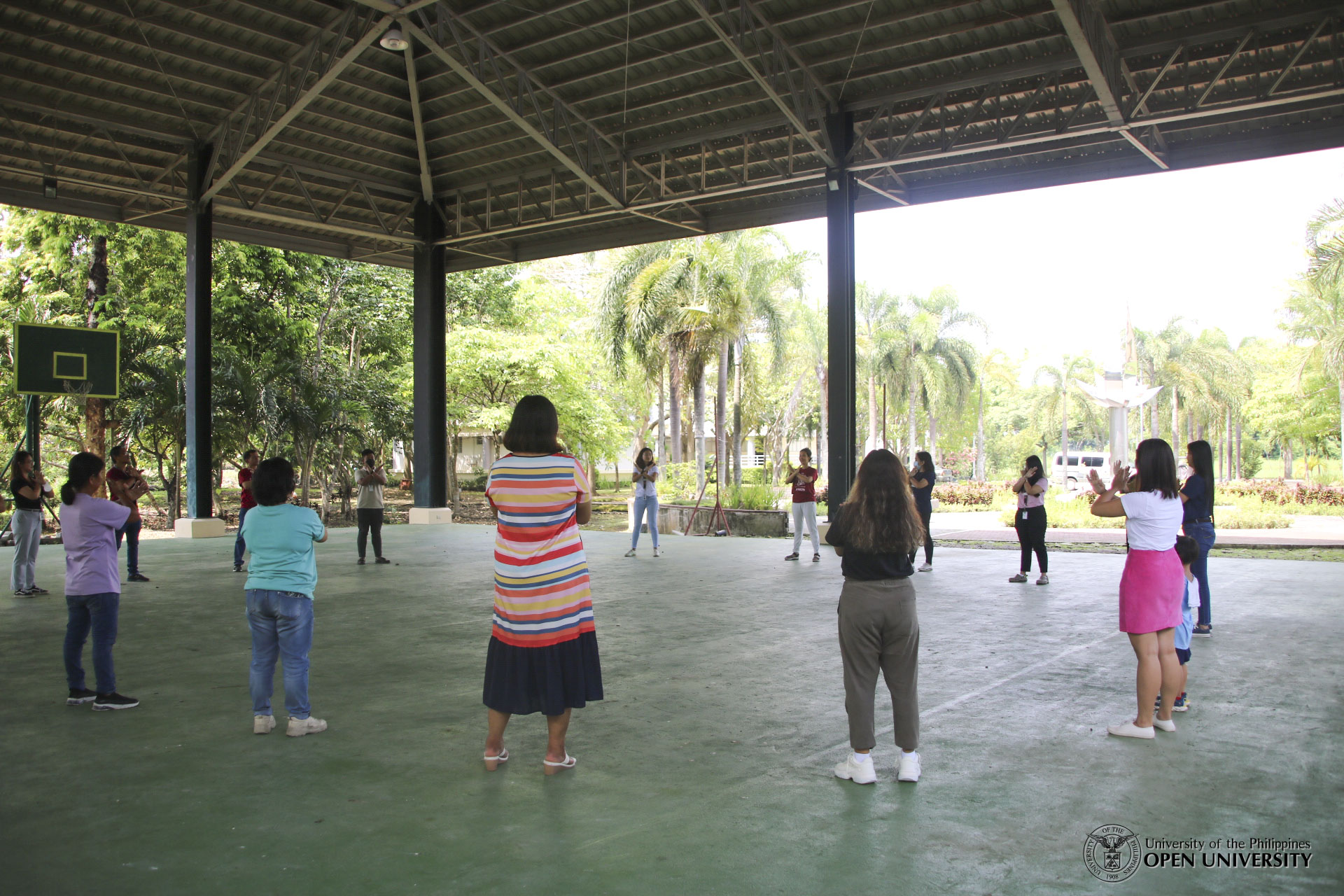 During the first part of the event, FMDS faculty and staff were introduced to Eurythmy, a mindfulness-oriented movement therapy that traces its roots back to Rudolf Steiner's Anthroposophic Medicine (AM) introduced in 1912. Led by Ms. Erma Tidon, the psychotherapist and wellness consultant for FMDS, Eurythmy aims to explore the interconnectedness of life forces, the physical body, soul, and spirit through purposeful movements. 
At its core, Eurythmy served as a movement exercise, guiding FMDS faculty and staff participants toward finding their center and nurturing a sense of balance. Through collective engagement in harmonious movements, participants can overcome obstacles while cultivating acute spatial awareness and an innate sense of directionality.
The practice of Eurythmy fosters a profound connection between the mind and body, leading to enhanced well-being and a deeper understanding of one's inner self. This therapeutic modality promotes a holistic approach to healing, emphasizing the importance of physical and emotional harmony.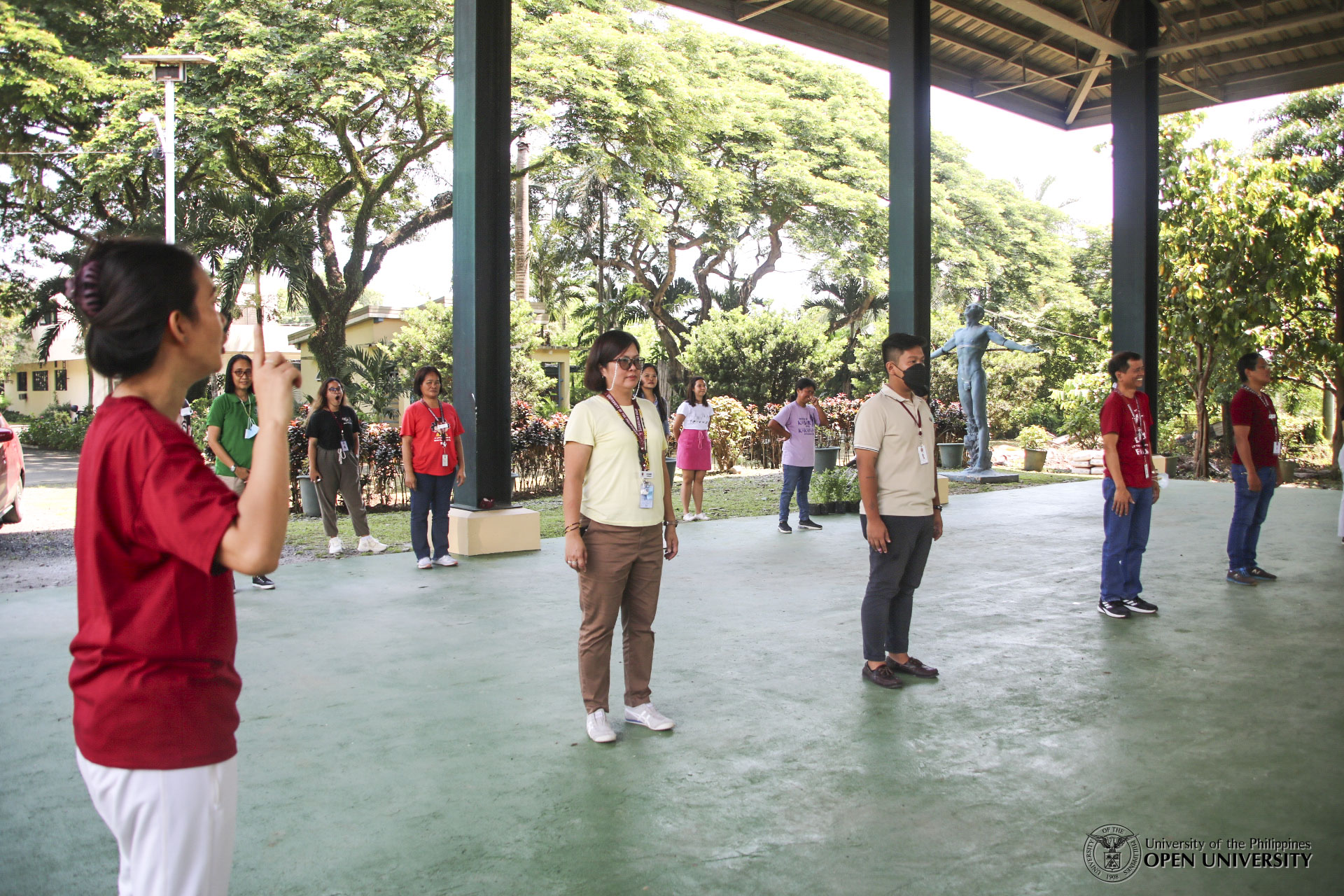 Celebration of Wellness Challenge Winners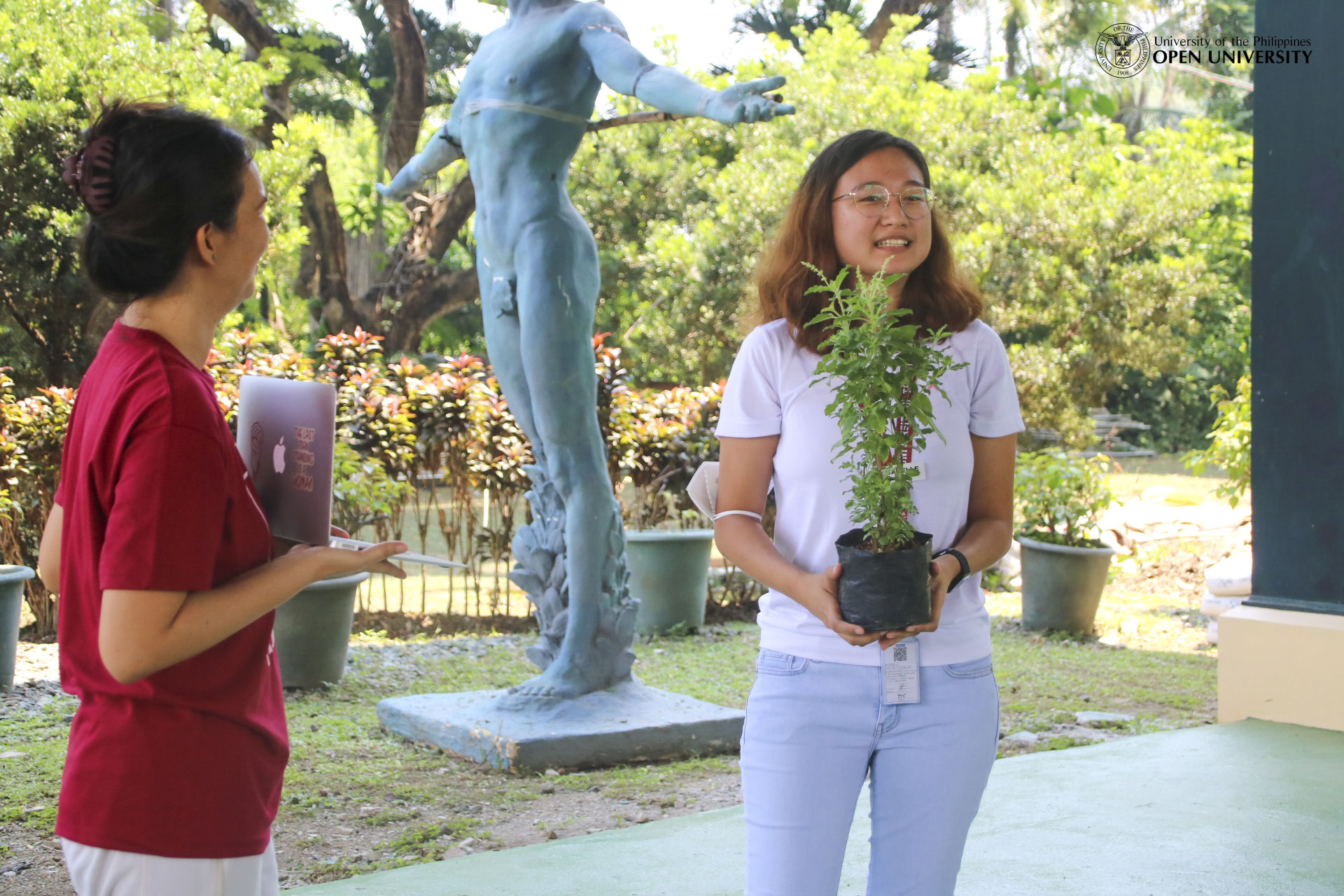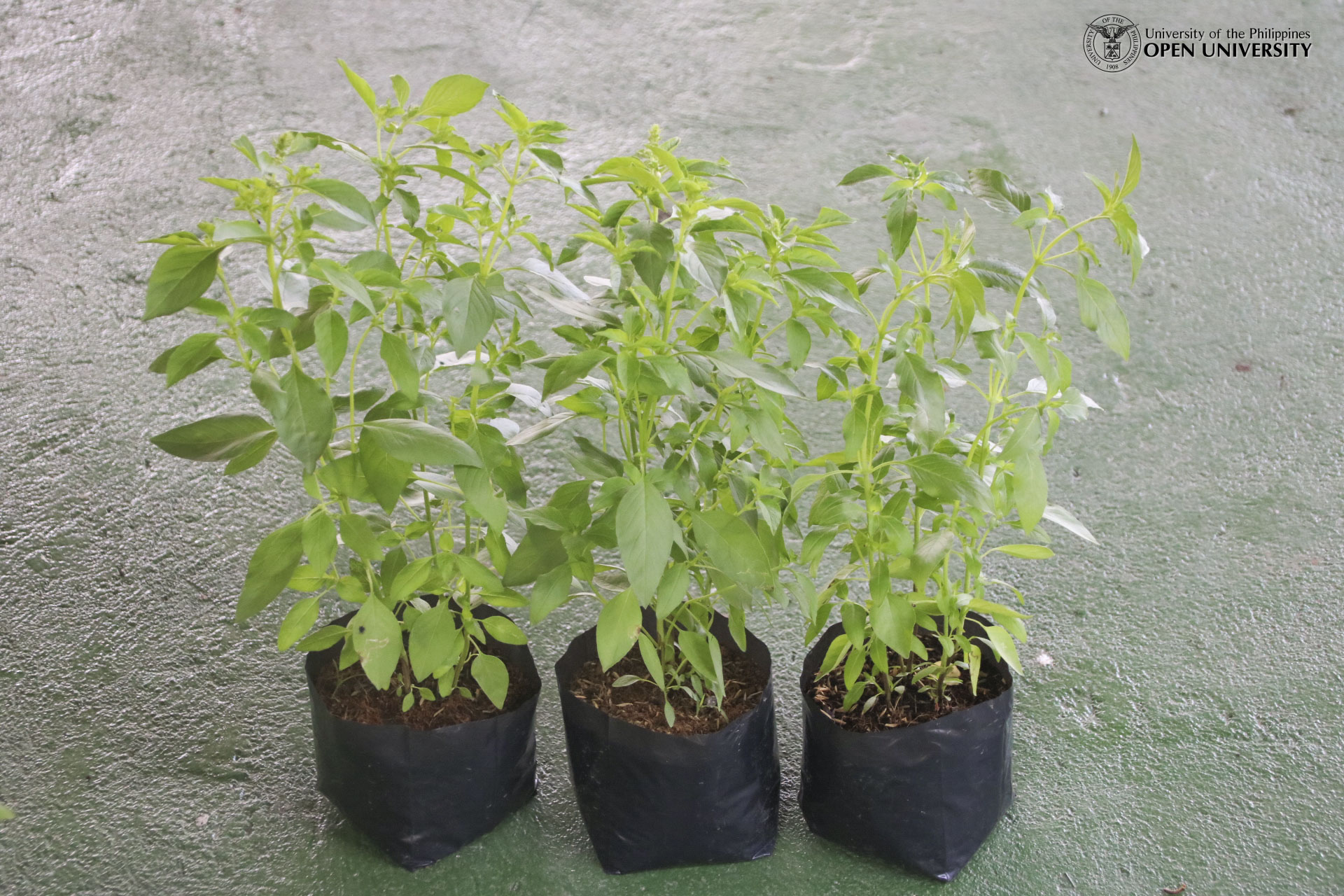 The second part of the program was the announcement of the winners of the weekly wellness challenges. Achievers were recognized and rewarded with prizes as tokens of appreciation for their unwavering dedication to personal growth and well-being. Moreover, the winners had the opportunity to share their stories, highlighting the positive impact that completing the challenges had on their lives. 
Socials and Camaraderie
Following the awards ceremony, attendees came together for an informal gathering filled with laughter, camaraderie, and a spread of simple yet healthy food. This informal social time provided a valuable opportunity for bonding and building a supportive community centered around wellness and personal development. 
"Thrive Together," a 2-hour event dedicated to holistic well-being, mindfulness, and unity, encapsulated the transformative power of Eurythmy and the celebration of wellness challenge achievements. 
The MindsMatter@FMDS program reflects the FMDS' dedication to creating an inclusive and compassionate space that prioritizes mental health and community support.   As this third monthly activity Thrive Together concluded, FMDS remains steadfast in its mission to promote holistic well-being among its faculty, staff and students and towards building a healthier, more resilient academic community.
Written by:  Dona Lyn M. Piamonte • Edited by: Larry N. Cruz