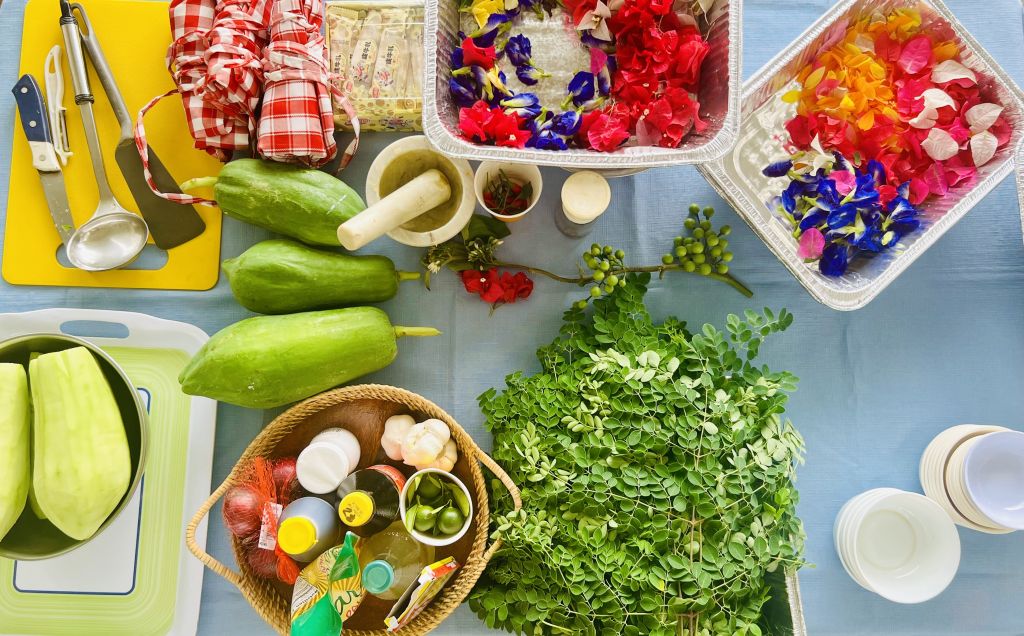 As a part of the monthly activity of the MindsMatter@FMDS initiative, the Faculty of Management and Development Studies (FMDS) faculty and staff united for a healthy and delectable lunch experience that reflected a harmonious blend of nature and nutrition on 4 August 2023 at the FMDS Perma GARDEN (Growing Appreciation Towards Resilience, Development, Entrepreneurship, and Nutrition).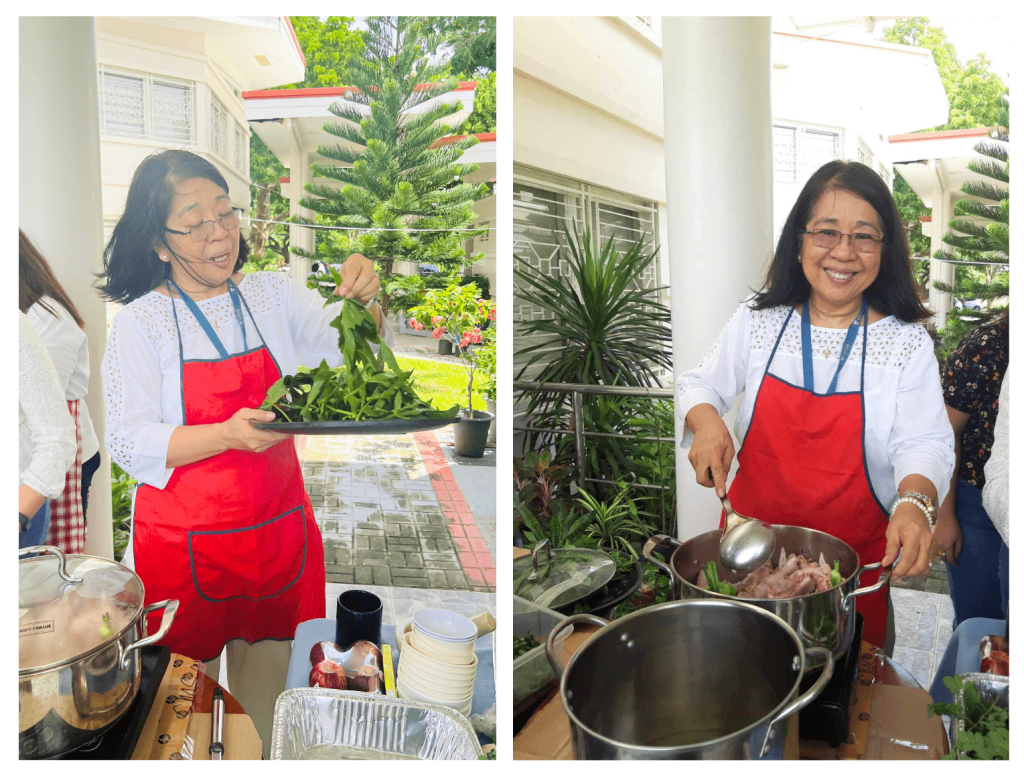 The event commenced with a captivating cooking session led by the esteemed Dr. Consuelo Habito, fondly known as Chef Conie. Assisted by the enthusiastic FMDS faculty and staff, Chef Conie demonstrated the art of preparing a wholesome and scrumptious meal.
The heartwarming aspect of this culinary experience was that the ingredients used for the cooking session were sourced directly from the FMDS Perma G.A.R.D.E.N. This brought the farm-to-table concept to life, highlighting the importance of sustainable and locally-sourced produce.
The menu featured an array of dishes that delighted both the palate and the senses. From the garden's bounty emerged a Chicken Tinola that embodied comfort and nourishment. Complementing this Filipino classic were Camote and Lagikway fritters, a crispy and flavorful treat. To add a touch of elegance, a salad composed of organic lettuce, arugula, cucumber, and a colorful array of edible flowers, including blue ternate, bougainvillea flowers, and yellow cosmos, was presented. The meal was artfully enhanced with the addition of fried sweet potato, offering a balance of flavors and textures.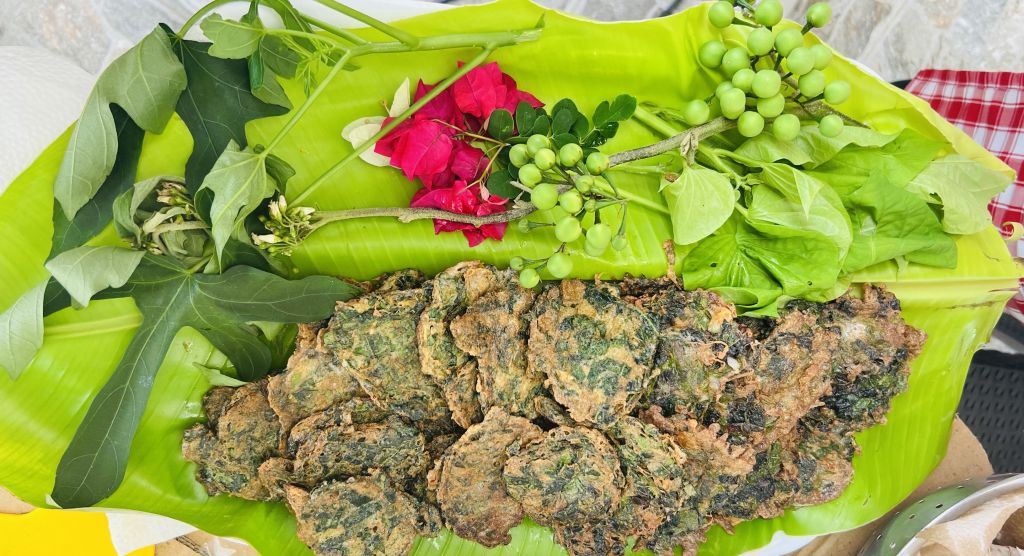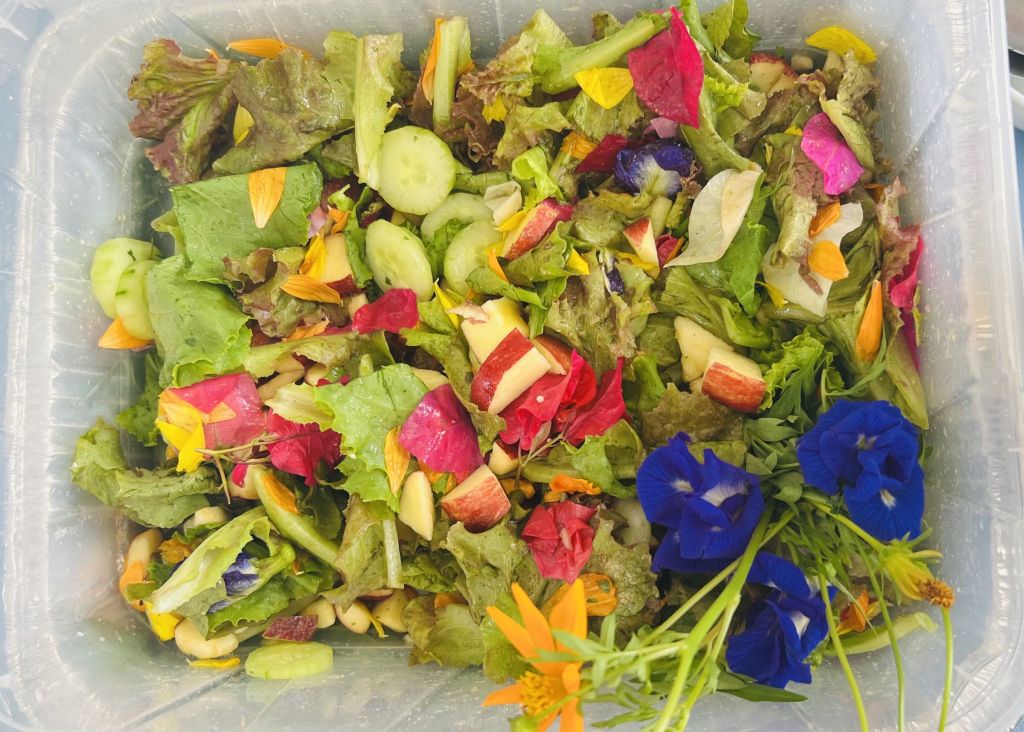 Beyond the culinary experience, the event symbolized the unity of the FMDS faculty and staff in their shared pursuit of well-being and the UPOU's vision towards becoming a sustainable campus.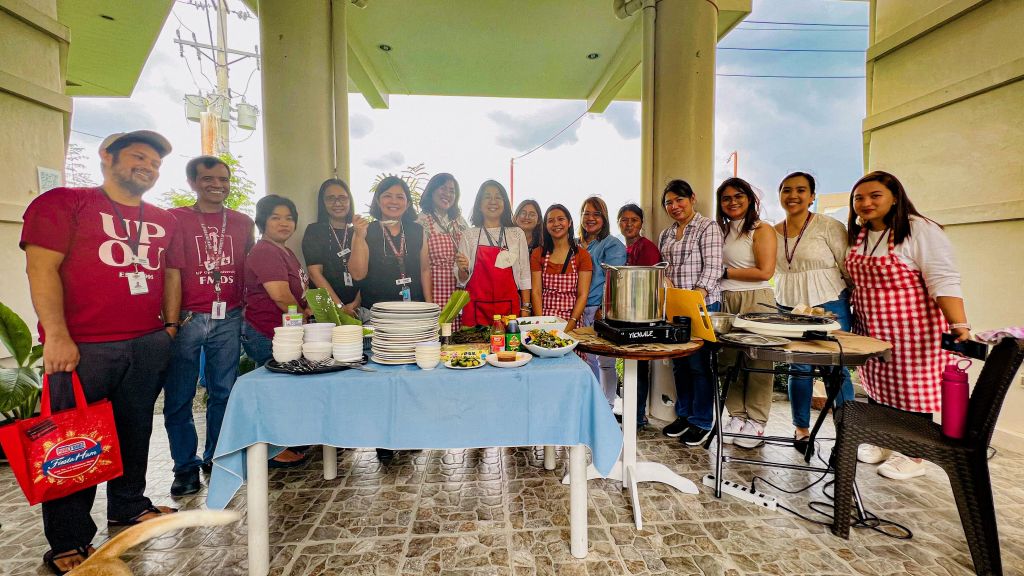 Written by: Dona Lyn M. Piamonte • Edited by: Mr. Larry N. Cruz