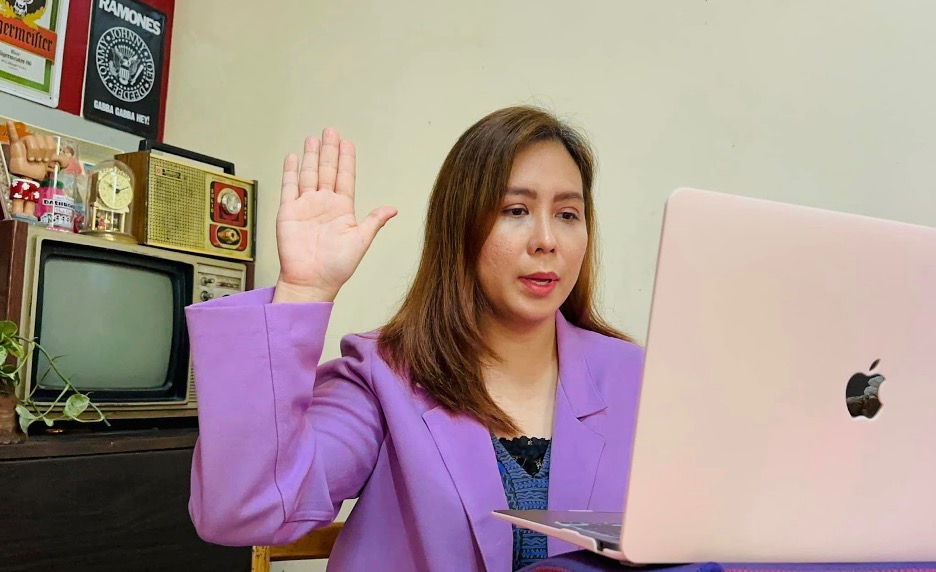 Dr. Finaflor F. Taylan, the Program Chair of the Diploma in/ Master of Social Work (D/MSW) of the UPOU Faculty of Management and Development Studies virtually took an oath on 14 August 2023 as one of the committee members of the Career Progression and Specialization Program and Credit Accumulation and Transfer System (CPSP-CATS) for the Social Work profession under the Professional Regulation Commission (PRC). 
The CPSP-CATS aims to create a system of career pathways, equivalencies, and quality-assured mechanisms for the validation, accreditation, and recognition of formal, non-formal, and informal learning outcomes for each profession. Through the CPSP-CATS program, the levels of education needed and benchmarks for qualification outcomes for each profession will be reviewed and formulated that will be aligned with the Philippine Qualifications Framework (PQF). 
Dr. Taylan was also joined by one of the lecturers of the D/MSW program, Dr. Melba Manapol, who will also serve as a member of the CPSP-CATS committee.  Together with Dr. Taylan and Dr. Manapol, the CPSP committee for Social Work is also composed of the following: Rosetta G. Palma, chairperson; Fe J. Sinsona, alternate chairperson; and members: Rosauro R. Luntayao; Lolita D. Pablo; and Annie Glee T. Suarez. The chairpersons and members of the CPSP-CATS of other professions also took their oath on the same occasion. 
Dr. Taylan also serves as the Director of the UPOU Office of Gender Concerns and is the President of the Asian Association of Women's Studies and Vice President of the National Association for Social Work Education, Inc.
Written by: Denise Therese Anne Palisoc• Edited by: Dr. Finaflor F. Taylan