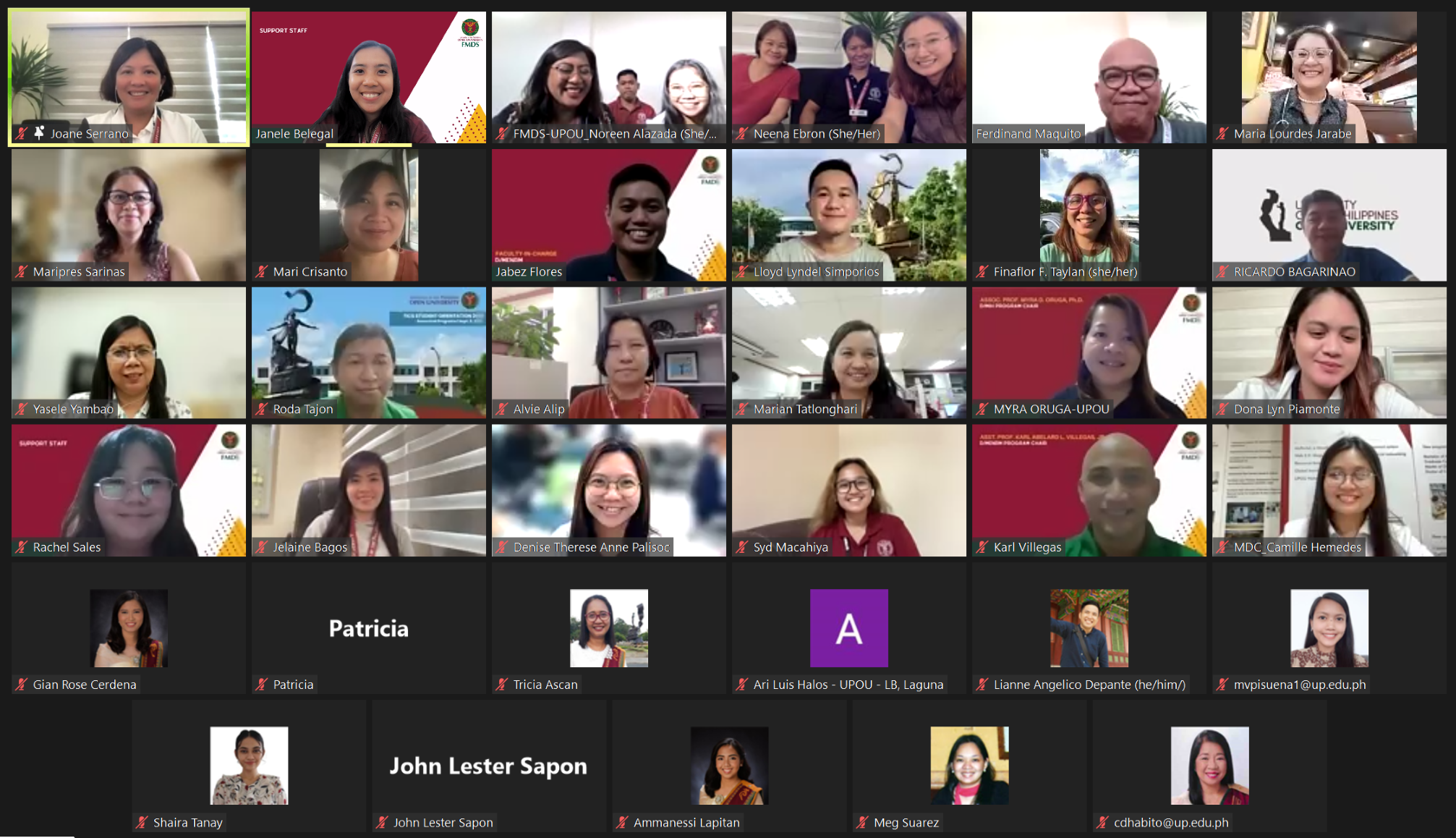 The Faculty of Management and Development Studies (FMDS) of the University of the Philippines Open University (UPOU) formally launched the Alitaptap Community Currency on 11 September 2023 at the Conference Room, Teaching and Learning Hub, UPOU Headquarters, Los Baños, Laguna.
Community currency (CC) is one the components of SiALLC or the Sustainability in Action – A Living Laboratory Campus. SiALLC aims to better position UPOU as the University of the Future and provide a transformative learning environment where sustainable practices, research, and public service can be harnessed.
CC aims to foster local economic resilience, encourage sustainable behavior and enhance engagement within the UPOU community. CC systems can incentivize sustainable consumption and production practices in UPOU. In addition to efficiency and equity, it can promote a culture of sustainability and encourage UPOU faculty and staff, as well as the UPOU community as a whole, to make conscious choices that reduce environmental impact.
The Alitaptap CC orientation was led by Dr. Joane V. Serrano, Dean of FMDS where she discussed SiALLC and how CC contributes to its goals. Dean Serrano'spresentation was followed by a talk from Dr. Ferdinand C. Maquito, UPOU-FMDS affiliate faculty from the College of Public Affairs and Development, UP Los Baños and  Ms. Janelle G. Ebron, FMDS Research Assistant who gave viewers and attendees an overview of the vision of community currency. This was then followed by the official launch of the Alitaptap CC where Ms. Noreen Dianne S. Alazada, FMDS Research Assistant shared about the mechanics on how to register and how to use the Alitaptap CC Passbook.

Ms. Janele Ann Belegal, FMDS Research Assistant continued with a discussion of LETS or Local Trading Network System in line with the goals of Alitaptap CC. Finally, Dr. Jabez Joshua M. Flores, UPOU-FMDS Senior Lecturer gave insights about the FMDS Perma G.A.R.D.E.N. as the laboratory case of CC within UPOU.
To better understand the implications of the use of CC within the UPOU community, a research component is being implemented and results will be presented in the upcoming 38th Sustainable Shared Growth Seminar on 'In Search of Community Currency' that will happen this coming 14 October 2023.
Written by Noreen Dianne S. Alazada • Edited by Larry N. Cruz