38th Sustainable Shared Growth Seminar: In Search of Community Currency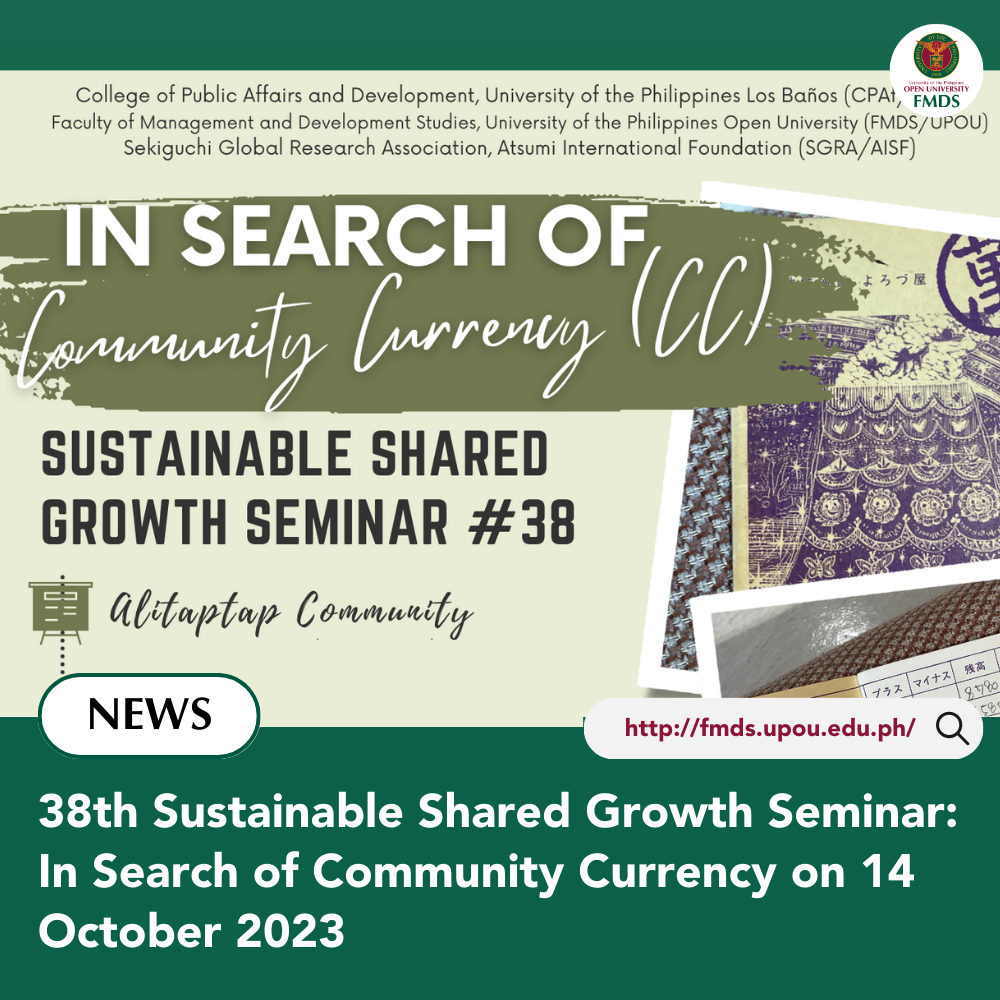 The Faculty of Management and Development Studies (FMDS) of the University of the Philippines Open University (UPOU) invites you to the 38th Sustainable Shared Growth Seminar titled, "In Search of Community Currency" on 14 October 2023, 9:00 AM – 12:00 PM, at the UPOU Audio-Visual Room (AVR) and live via Zoom.
The webinar is jointly organized with the Sekiguchi Global Research Association (SGRA), Atsumi International Scholarship Foundation (AISF) and the College of Public Affairs and Development (CPAf), UP Los Banos (UPLB) in an effort to promote the sharing of sustainable development experiences and approaches, which can be useful resources for multidisciplinary collaboration among faculty, staff, and students.
The 38th SGRA seminar is a continuation of the 36th SGRA Seminar and will feature case studies that will focus on the Alitaptap Community Currency (CC) launched in UP Open University:
Alitaptap Community to be presented by Dean Joane V. Serrano and Ms. Janelle G. Ebron who will lay out the information about the setting up of a community at UPOU to be the home for the pilot study of the Alitaptap CC

Local Exchange Trading System (LETS) and Alitaptap CC to be presented by Asst. Prof. Cesar Z. Luna and Ms. Janele Ann C. Belegal where they will discuss the significance of LETS to the Alitaptap community

Alitaptap Passbook to be presented by Dr. Ferdinand C. Maquito and Ms. Noreen Dianne S. Alazada which aims to discuss the use of a passbook type of community currency for Alitaptap or

Alit

for short
The webinar will also feature Dr. Kenichi Kurita of Chiba Keizai College and Associate Professor and Vice Chancellor Rolando T. Bello of CPAf, UPLB as panel discussants.
Interested participants may register for free through https://url.upou.edu.ph/SGRA38. The deadline of registration for onsite attendance is on 10 October 2023.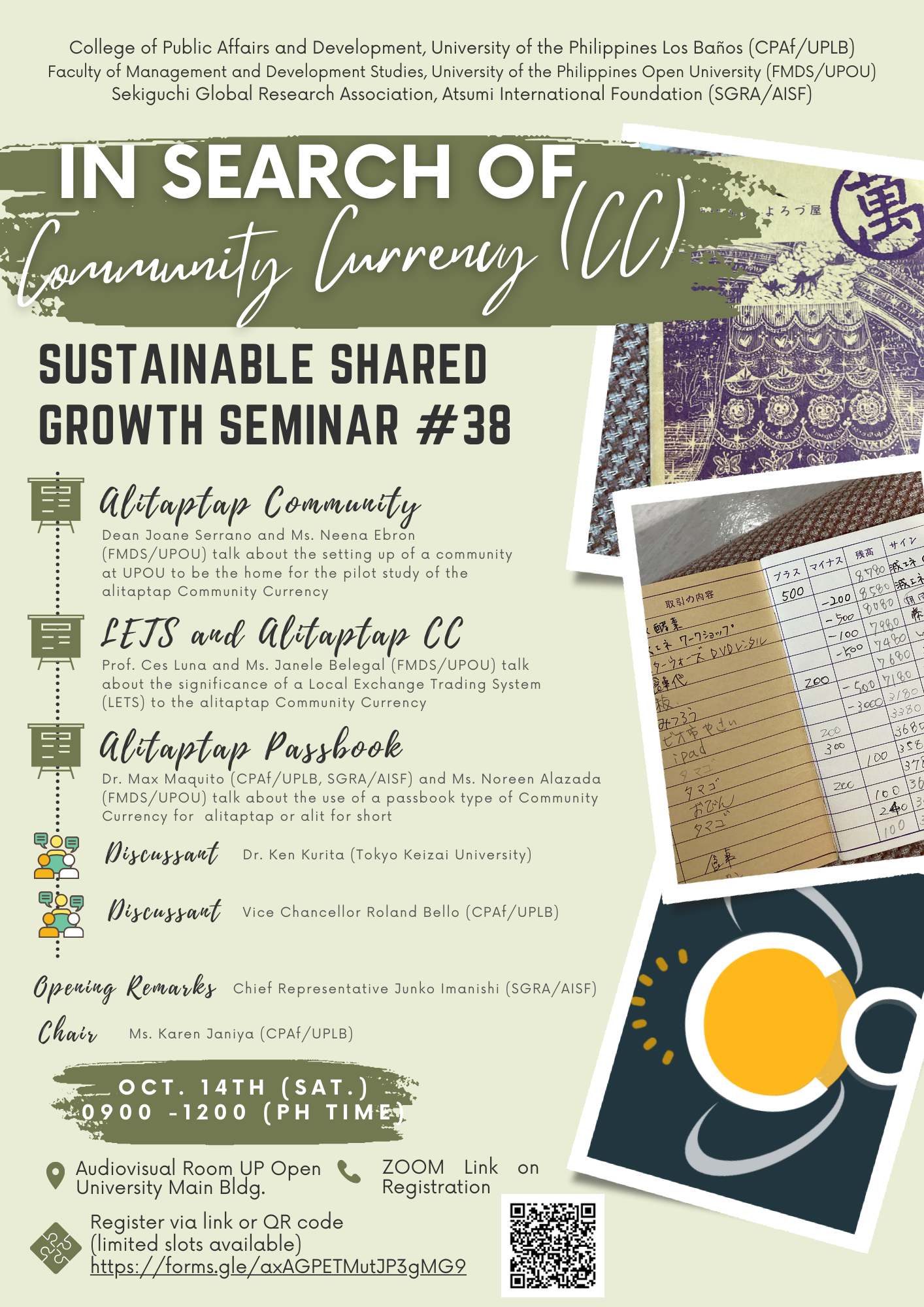 Written by Noreen Dianne S. Alazada • Edited by Larry N. Cruz