FMDS-UPOU conducts Let's Talk It Over tackling "One Health, One ASEAN: Unifying Health for People, Animals, and Ecosystems"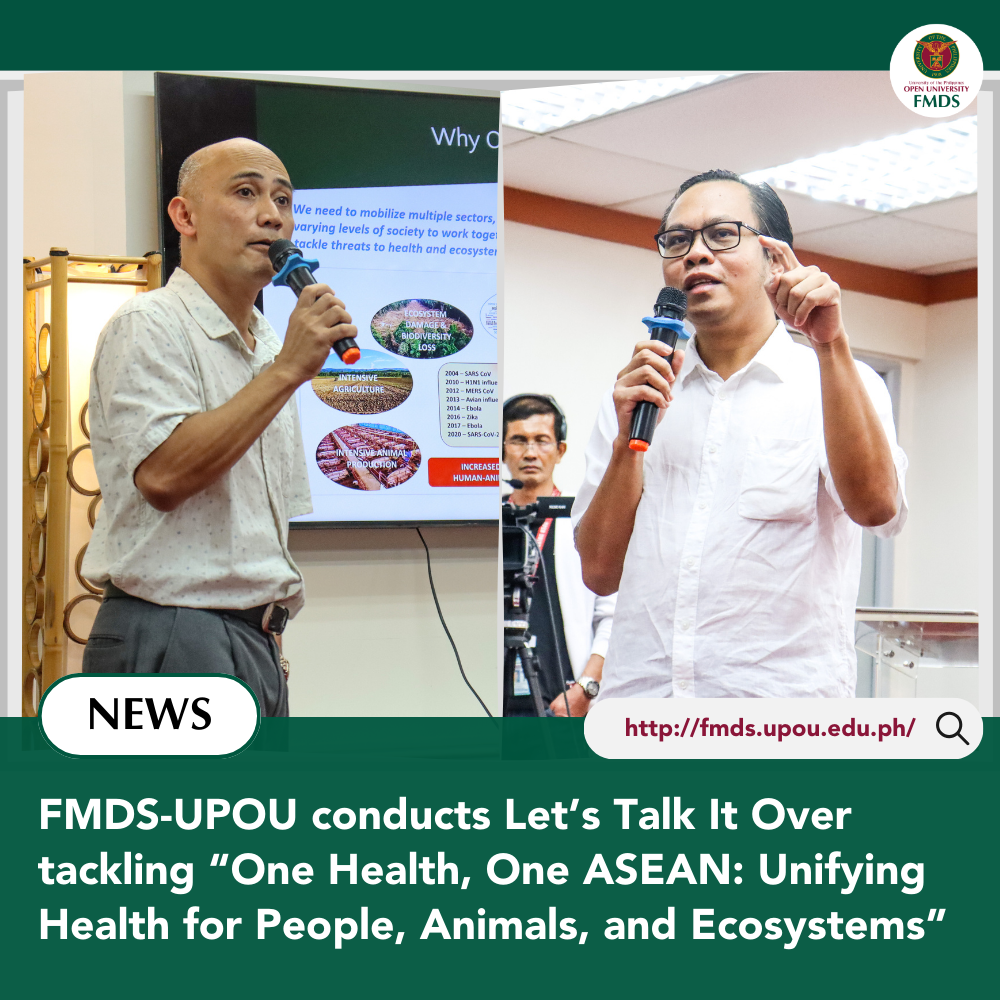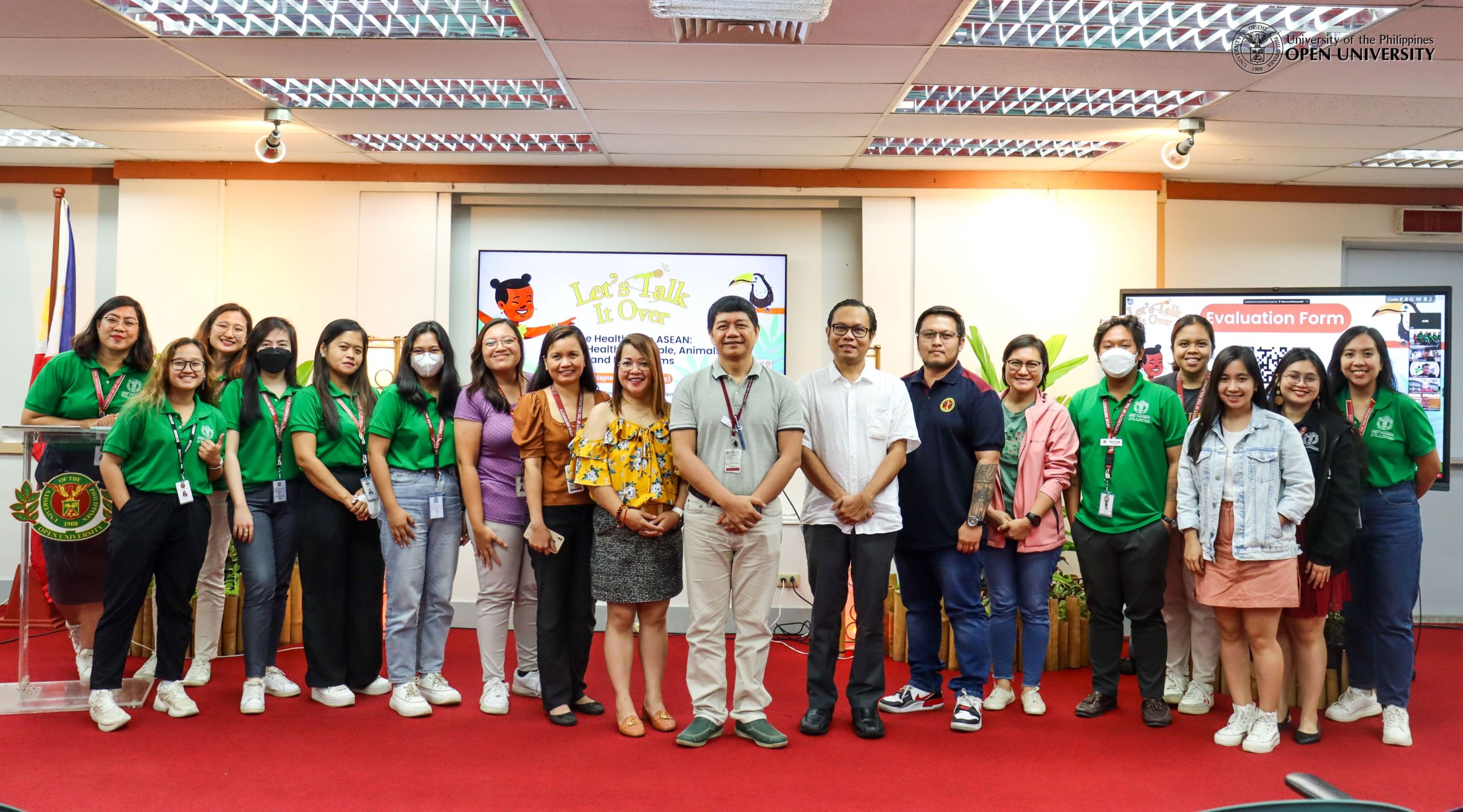 The Let's Talk It Over (LTIO) Series hybrid seminar for the month of September titled "One Health, One ASEAN: Unifying Health for People, Animals, and Ecosystems" held on 29 September 2023 wrapped up with engaging and eye-opening talks about the importance of One Health and the interconnectedness of human, animal, and ecosystem health within the ASEAN region.
The event aimed to create awareness and foster a deeper understanding of the One Health concept. The driving force behind this was the realization that the health of people, animals, and ecosystems are inherently linked, and addressing health challenges must involve a collaborative approach. The event also set sight on the significant role of sustainable practices in safeguarding the health of communities and inspired the next generation of healthcare professionals, researchers, and environmentalists to champion the cause of One Health and sustainable practices.
The event featured two distinguished speakers who talked about the crucial aspects of One Health and its implications for sustainability: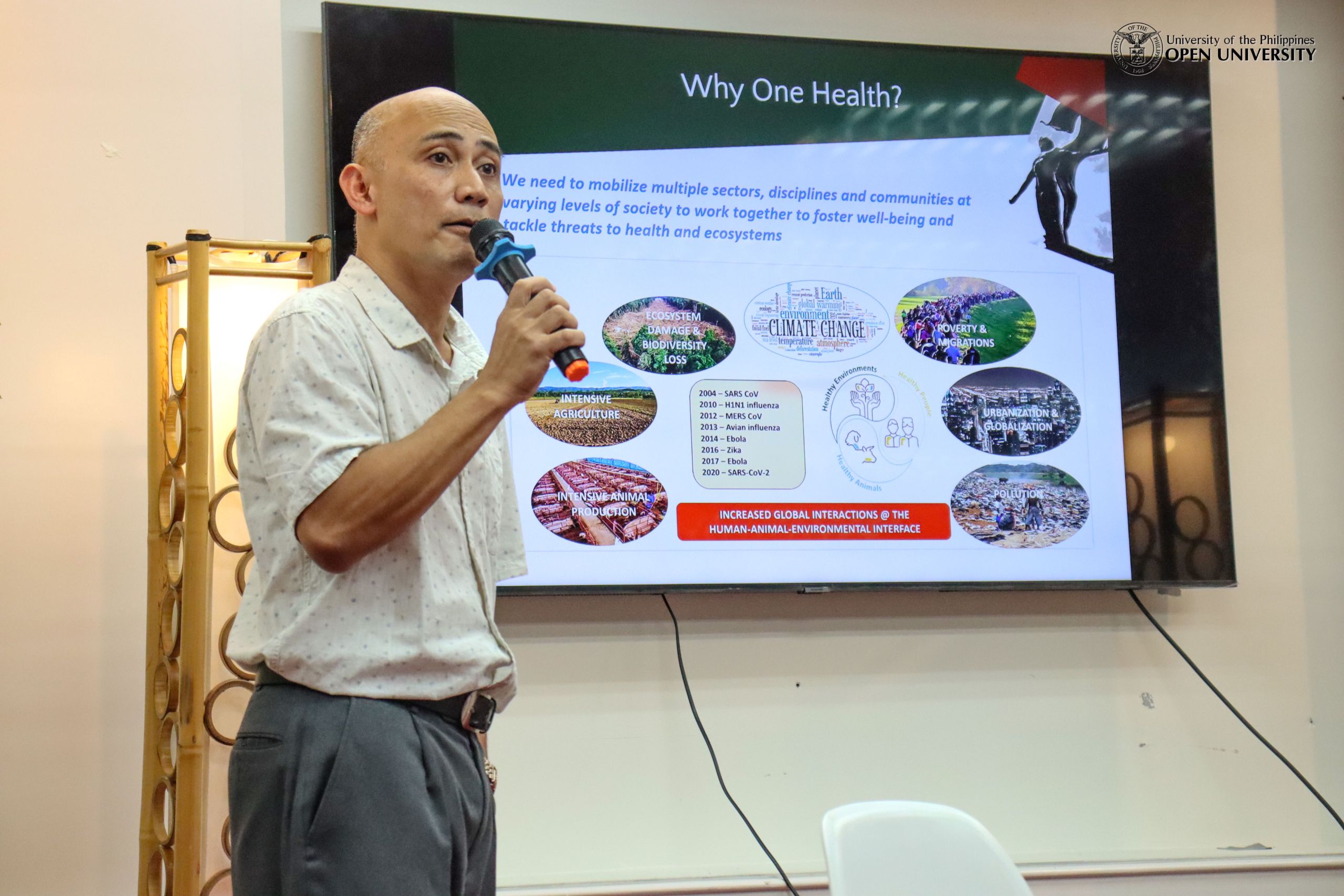 For. Karl Abelard Edberto L. Villegas, Jr., Assistant Professor at the Faculty of Management and Development Studies, UP Open University on "Habitat Degradation and Biodiversity Preservation and their Implications for Sustainability"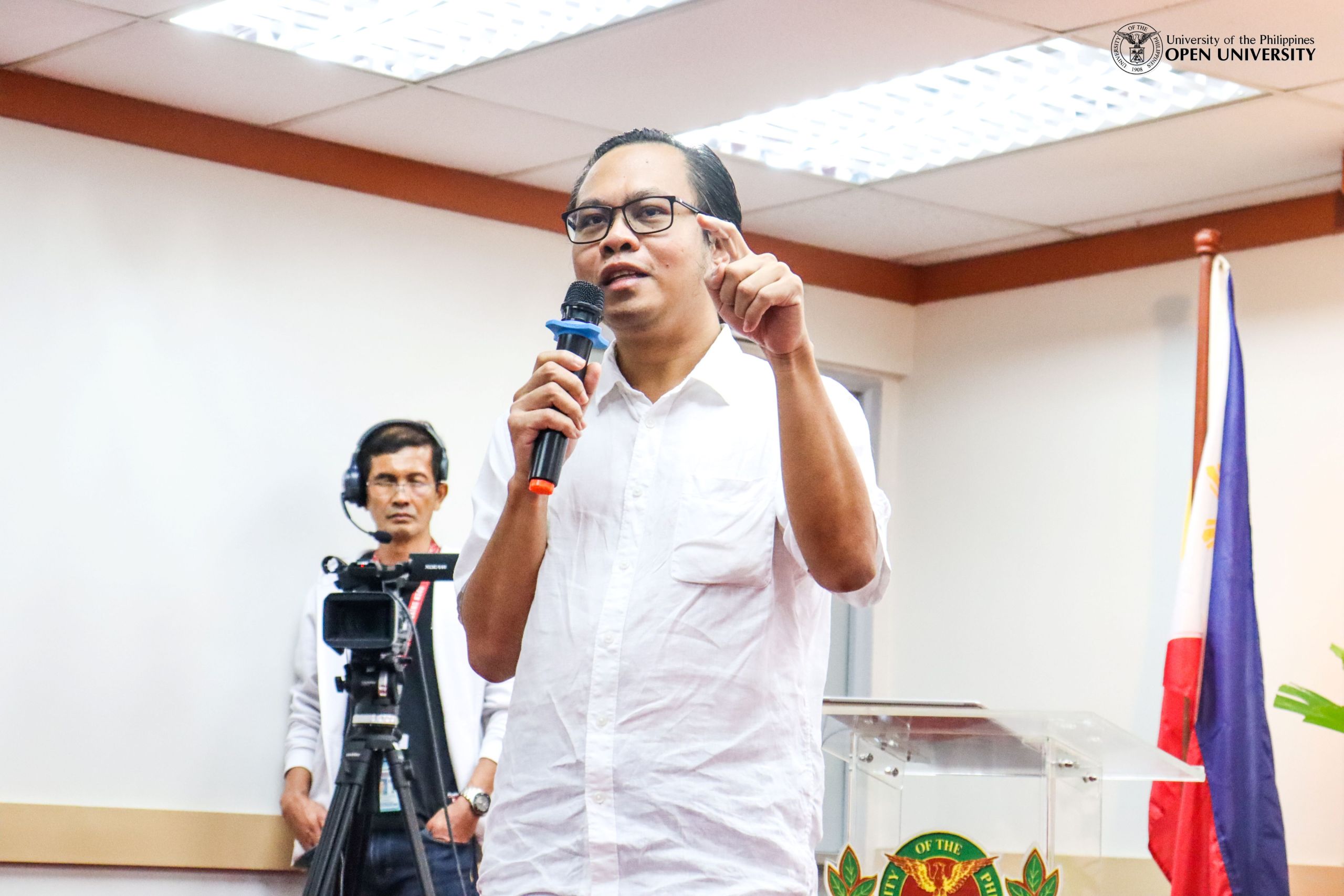 and Dr. DJ Darwin R. Bandoy, Associate Professor at the College of Veterinary Medicine, UP Los Baños on "Zoonotic Diseases and their Implications for Sustainability."
As we face multiple challenges that pose a threat to our health and overall well-being such as zoonotic diseases and environmental degradation, it is important to stay informed and become more aware of these issues. Facilitating hybrid seminars like LTIO creates a platform for discussion and bridging the gap of knowledge to the general public. Participation in these events not only improves our perspective but helps us become more prepared to face adversaries brought about by nature.
For the month of October'sLTIO, and in celebration of Local Government Month, FMDS is collaborating with the Faculty of Education (FEd) and University Student Council (USC) to talkabout Republic Act No. 10742 or the Sangguniang Kabataan Reform Act of 2015, including its relevance in strengthening democracy and public governance in the country, The historical development of the right to suffrage, and youth governance in "Botong Pinoy: A Conversation on the 2023 Barangay and Sangguniang Kabataan Elections." Join us on 25 October 2023, from 9:00 AM to 12:00 NN at Centennial Center for Digital Learning (CCDL) Auditorium, UPOU Headquarters, Los Baños, Laguna, and let's talk it over.
Register for free at https://url.upou.edu.ph/LTIO-Registration-Link
Written by Ristian Aldrin C. Calderon • Edited by Larry N. Cruz