FMDS conducts FIC Orientation for Second Semester AY 2017-2018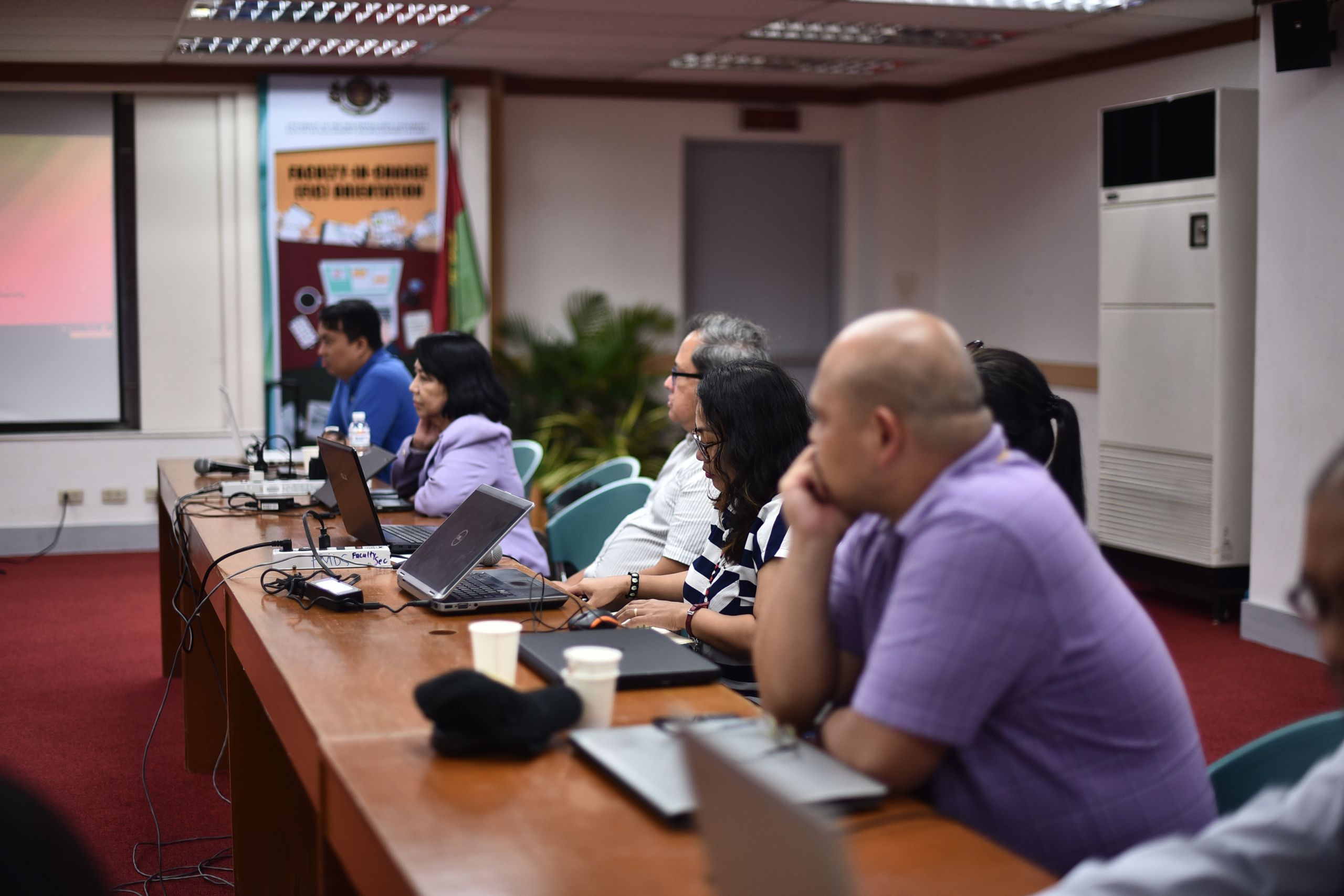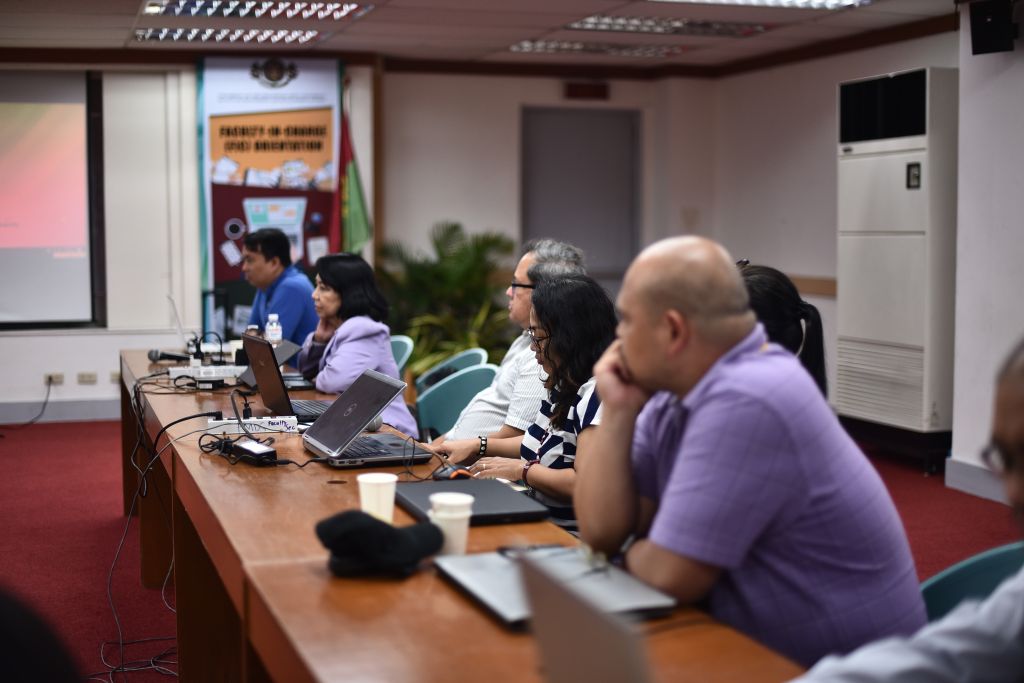 The Faculty of Management and Development Studies (FMDS) conducted the Faculty-In-Charge (FIC) Orientation for the Second Semester AY 2017-2018 on 19 January 2018 at the Audio Visual Room, UPOU Headquarters, UP Open University, Los Baños, Laguna.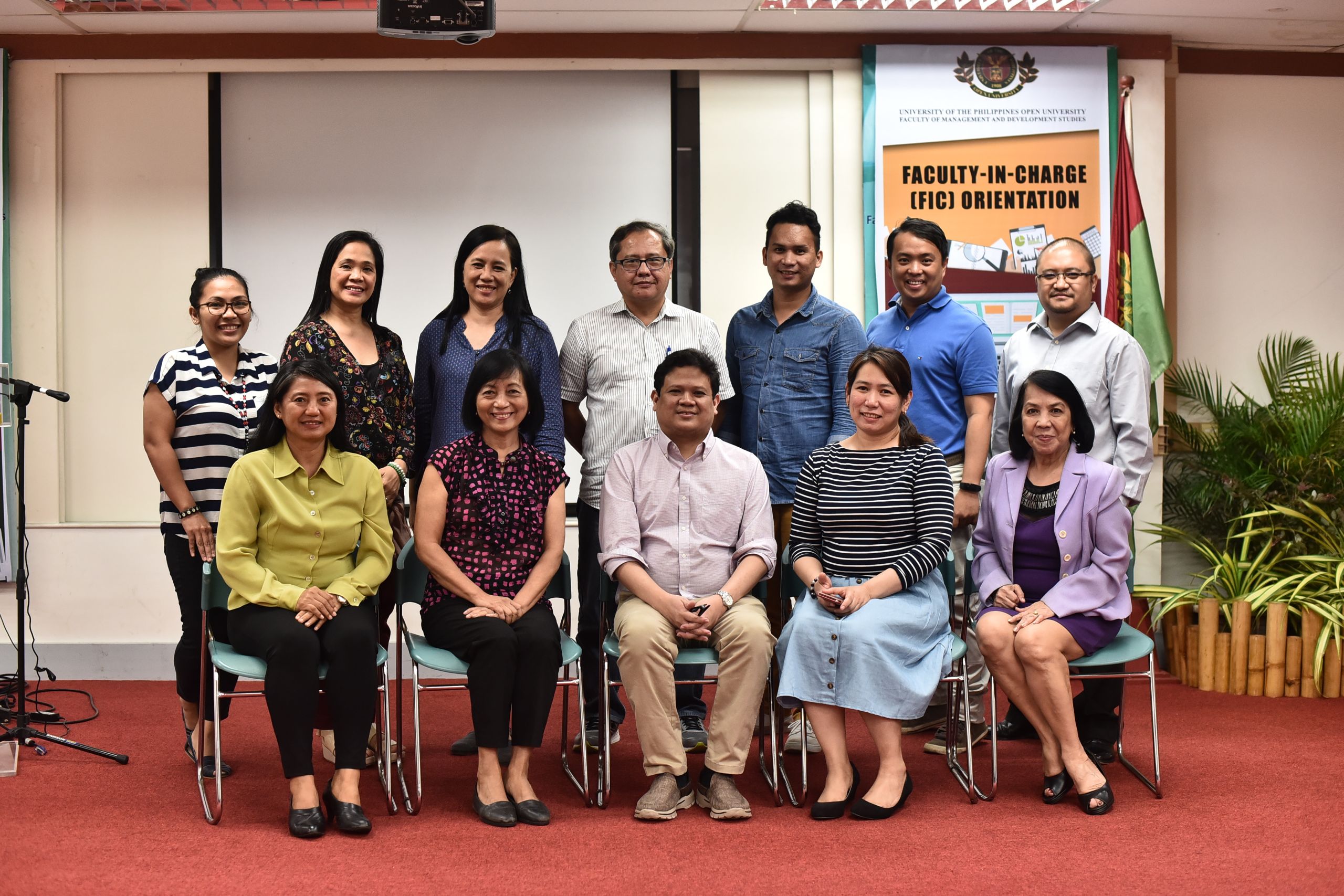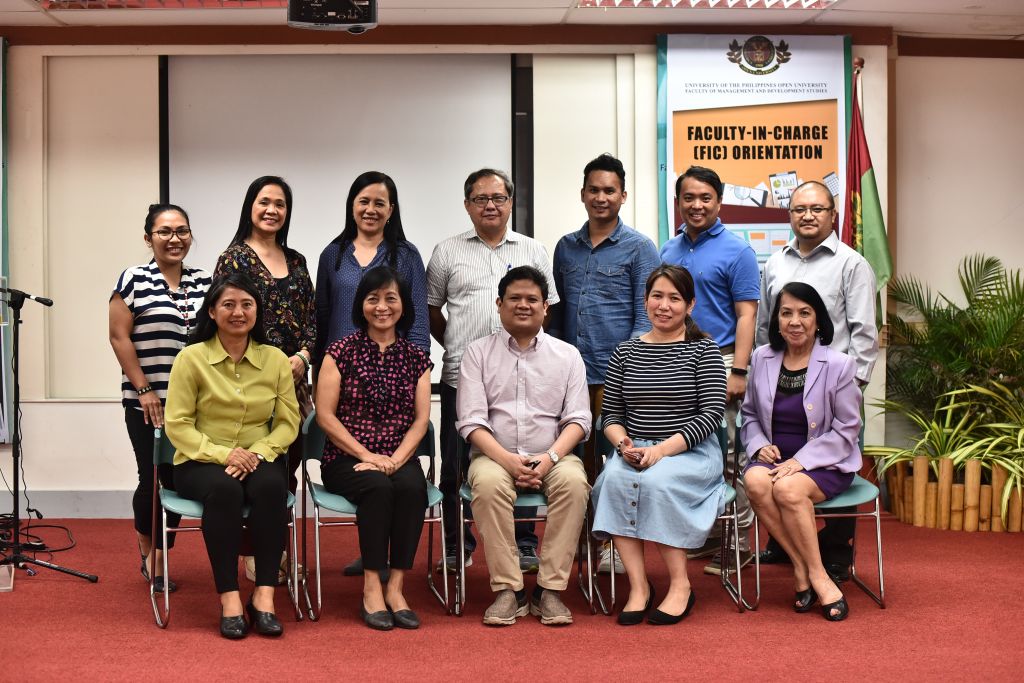 As part of the Faculty's thrust to enhance the learning experience of its students through faculty development, FMDS conducts FIC Orientation every semester to orient new FICs and provide updates for continuing FICs on new techniques, approaches, technologies and other teaching methods via the distance mode. The FIC Orientation also serves as a venue for continuing FICs to share their stories and experiences in online teaching.
Dr. Primo G. Garcia, Dean of FMDS discussed topics on Introduction to Open and Distance e-Learning, Online Learning Activities and Facilitating Online learning and Building Community of Learners. Asst. Prof. Rita C. Ramos, Secretary to the Faculty of FMDS, discussed the Roles of FICs and other Administrative Matters, Assessment in Online Learning and Basics of MyPortal.
To acquaint the FICs with new technologies in teaching via distance mode, Ms. Ellaisa Ruth B. Veluz, Research Assistant under the Diploma in Research and Development Management (DR&DM) showed some video samples used by different programs of FMDS in the previous semesters such as videos produced with the assistance from FMDS and UPOU Multimedia Center and videos produced using different soft wares such as ScreenFlow and Screencast-O-Matic. Ms. Veluz also shared basic lecture on the use of Facebook Live. Ms. Paula Grace M. Muyco, Research Assistant of Diploma in/Master of Social Work (D/MSW) and Diploma in Women and Development (DWD) shared basic lecture on the use of Powtoons, online software which the D/MSW and DWD programs used for creating promotional and welcome videos.
Article by Jeniffer de Pasion-Guevarra