D/MIH program faculty and staff hold planning and review workshop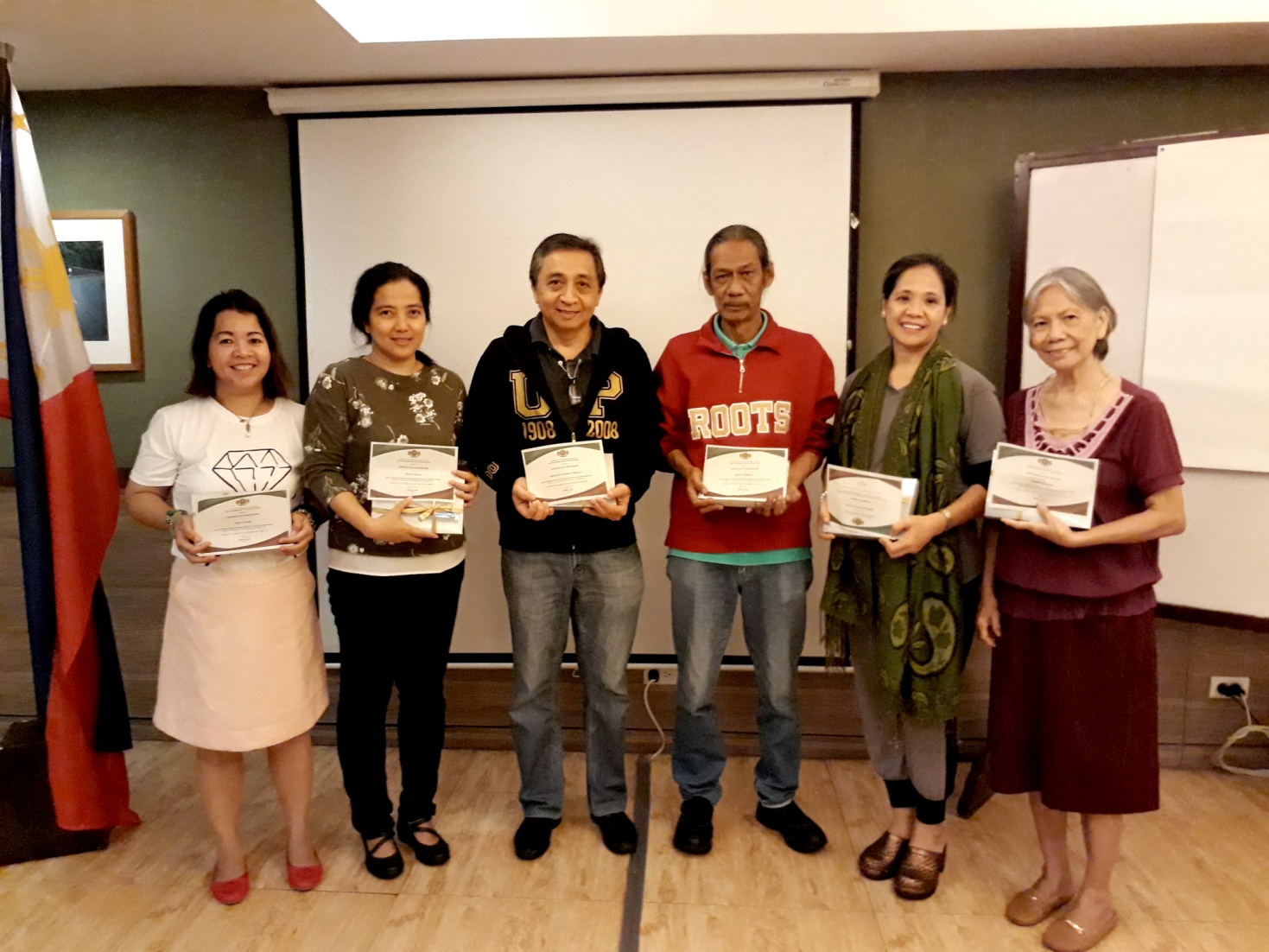 D/MIH Program Chair, Asst. Prof. Myra Oruga together with FICs, Dr. Sheila Bonito, Dr. Celestino Habito, Jr., Dr. Romeo Villarta,
Dr. Josephine Agapito, and Dr. Caridad Ancheta conducted a two-day program planning and review workshop in Tagaytay City.
The Faculty of Management and Development Studies' Diploma in/Master of International Health (FMDS-D/MIH) Programs discussed program enhancement in a planning and review workshop conducted on 22-23 August 2017 in Tagaytay City.
To give an overview of the programs and orient new Faculties-In-Charge (FICs) on their duties and responsibilities, an Audio-Visual Presentation (AVP) regarding the D/MIH programs and the "FIC Notebook" were played at the start of the workshop. Asst. Prof. Myra Oruga, D/MIH Program Chair, also presented some statistics as well as the programs' milestones.
Led by Asst. Prof. Oruga, D/MIH faculty and staff had a workshop to update the settings or contents of the course portals. Matters concerning thesis policies and guidelines were also dis-cussed during the activity. They have set the schedule and deadlines for the presentation of thesis topics and submission of thesis proposals by the students and the submission of decision by the panel members.
Dr. Sheila Bonito, FMDS full-time faculty member and Director of UPOU's Office of Academic Support and Instructional Services, was also invited as resource speaker. She tackled the "Exam Administration Policies and Procedures in UPOU." After the lecture, FICs shared their experiences in conducting exams and talked about revising the questions for the qualifying exam of MIH applicants.
Announcements were also made regarding the ongoing revision of the new FMDS website and D/MIH microsite, the upcoming Asia Pacific Rim Universities (APRU) Global Health Conference which will be hosted by the University of the Philippines, and the two short health course proposals which were forwarded to the Professional Regulation Commission (PRC) for Continuing Professional Development (CPD) accreditation.
After the activity, certificates and tokens of appreciation were distributed to the FICs who were present during the two-day workshop. They were Dr. Josephine Agapito, Dr. Caridad An-cheta, Dr. Sheila Bonito, Dr. Celestino Habito, Jr., and Dr. Romeo Villarta, Jr.
The event was facilitated by Asst. Prof. Oruga and Ms. Jelaine Bagos, Research Assistant of the D/MIH Programs.
Article by Jelaine R. Bagos