FMDS faculty and staff present papers at 49th APACPH conference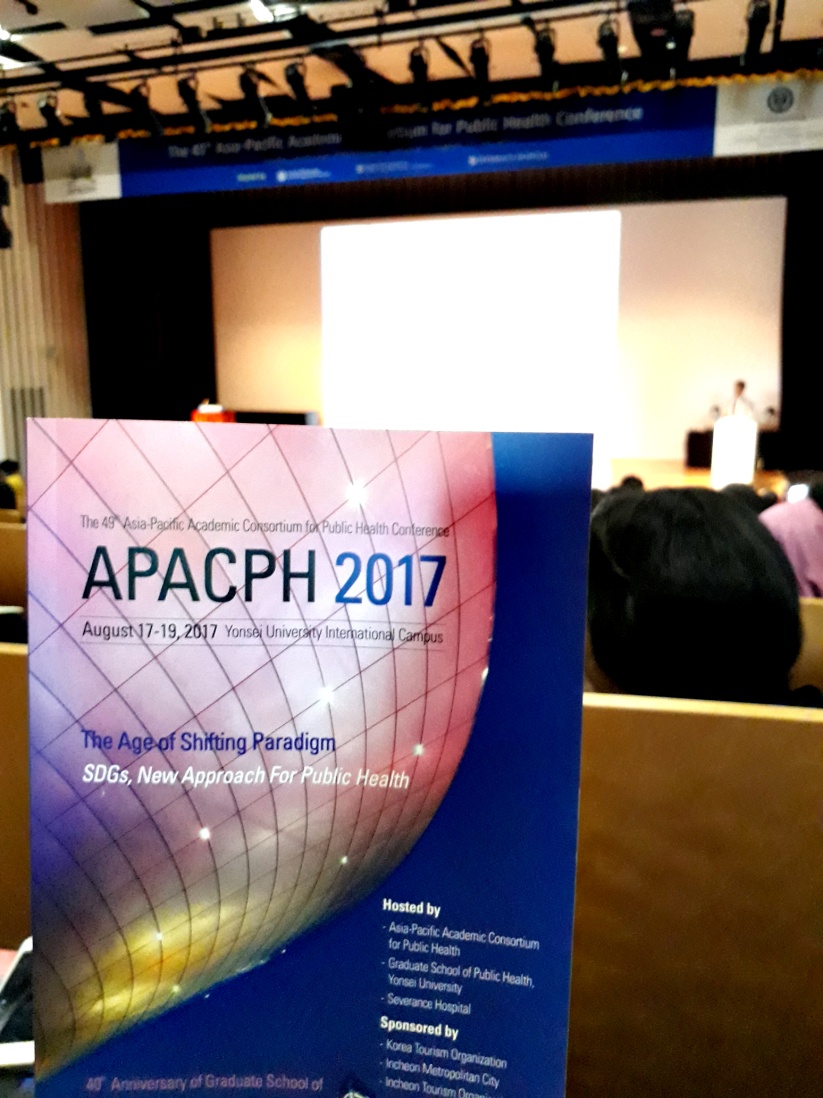 Three faculty and staff members of UPOU's Faculty of Management
and Development Studies participated in a conference on
Public Health from August 17 to 19 2017 at Incheon, South Korea.
Faculty and staff of the Faculty of Management and Development Studies presented their studies during the 49th Asia-Pacific Academic Consortium for Public Health (APACPH) Conference held on 17-19 August 2017 at Yonsei University International Campus in Incheon, South Korea.
With the theme, "The Age of Shifting Paradigm: SDGs, New Approach for Public Health," the conference aimed to understand major issues in Public Health and exert collaborative efforts to pro-mote sustainability in the field.
In the poster presentations, the Diploma in/Master of International Health (D/MIH) Program Chair, Asst. Prof. Myra Oruga and Research Assistant, Ms. Jelaine Bagos presented their study on the assessment of International Health students' knowledge and perceptions on the use of a research ethics video material. In their study, they evaluated the video material which was originally produced by the D/MIH program through the one time grant of the UPOU's Office of Academic Sup-port and Instructional Services and Multimedia Center. Of the 190 posters presented, their poster was recognized by one of the judges and earned a "star" during the presentation.
Asst. Prof. Queenie Ridulme, Chair of the Master of Arts in Nursing (MAN) Program also presented her study on The Effect of the use of Pregnancy Wheel by Healthcare Providers to Adherence of Prenatal Visits among Mothers in Iloilo, Philippines in the oral presentations. Her study which she co-authored with Ms. Jane Daniel, a UPOU student, concluded that the use of a tool like the pregnancy wheel in giving prenatal care to the mothers is an effective way of helping mothers adhere to their prenatal visits.
Article by Jelaine R. Bagos