Ms. Ma. Elma L. Mirandilla, Lecturer of the  Faculty of Management and Development (FMDS) – Master of Arts in Nursing (MAN) Program, won the Best Oral Presenter at the 14th Manila Doctors College of Nursing Research Congress held last 11 May 2022. 
The paper she presented titled The Practicality and Applicability of Using Indigenous Knowledge for Disaster Risk Reduction and Climate Change Adaptation in Four Municipalities in the Province of Sorsogon, Philippines is likewise published in the Bicol University R&D Journal Vol. 23 Issue 2, December 2020.  The paper  talks about the traditional knowledge and practices which aided the survival of Sorsoganons against disaster risk and the effects of climate change.  As a baseline study, the inventory of indigenous knowledge could enhance provincial-wide mitigation strategies as mandated by the Philippine DRRM Act of 2010 with high considerations for culturally-appropriate policies.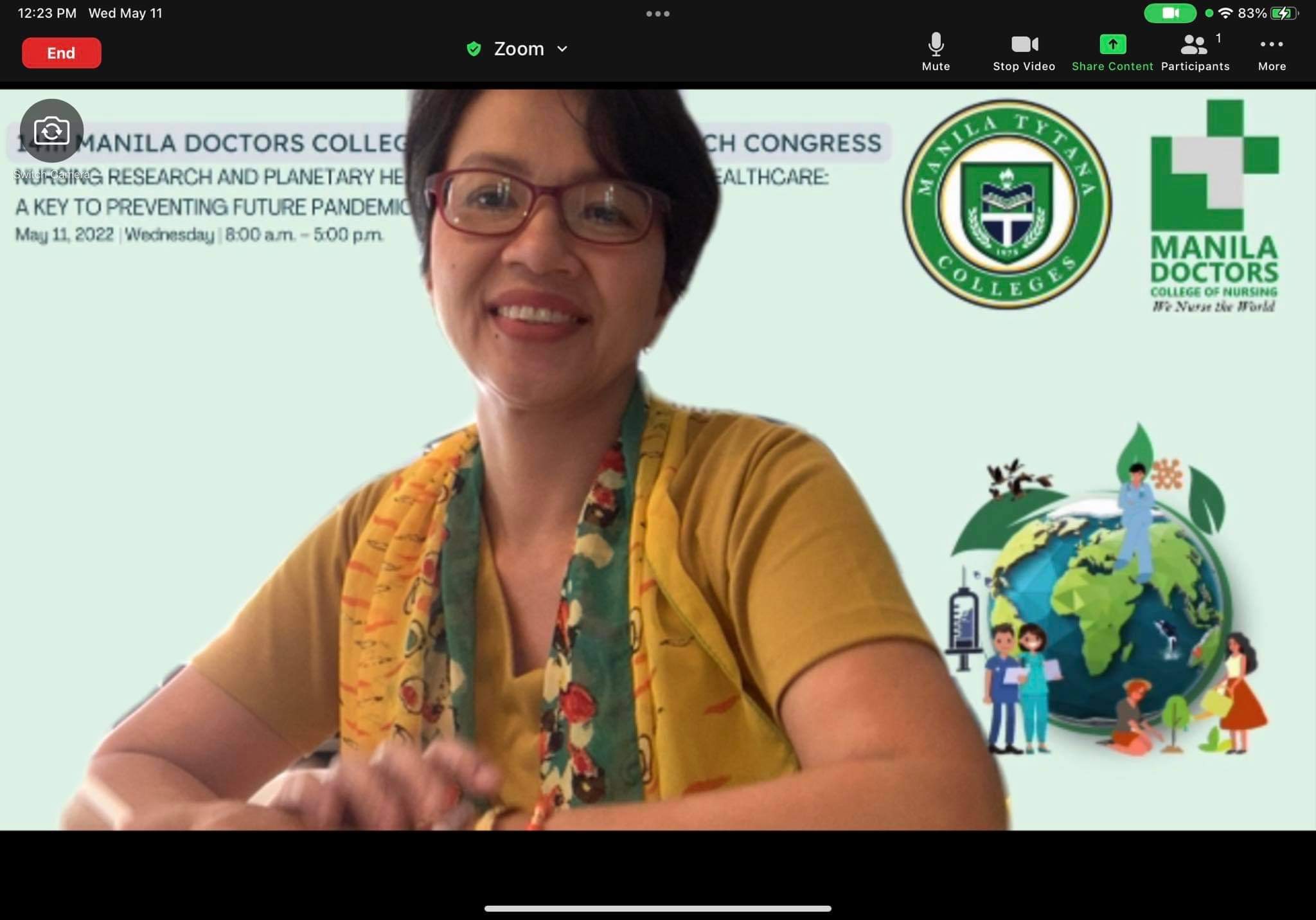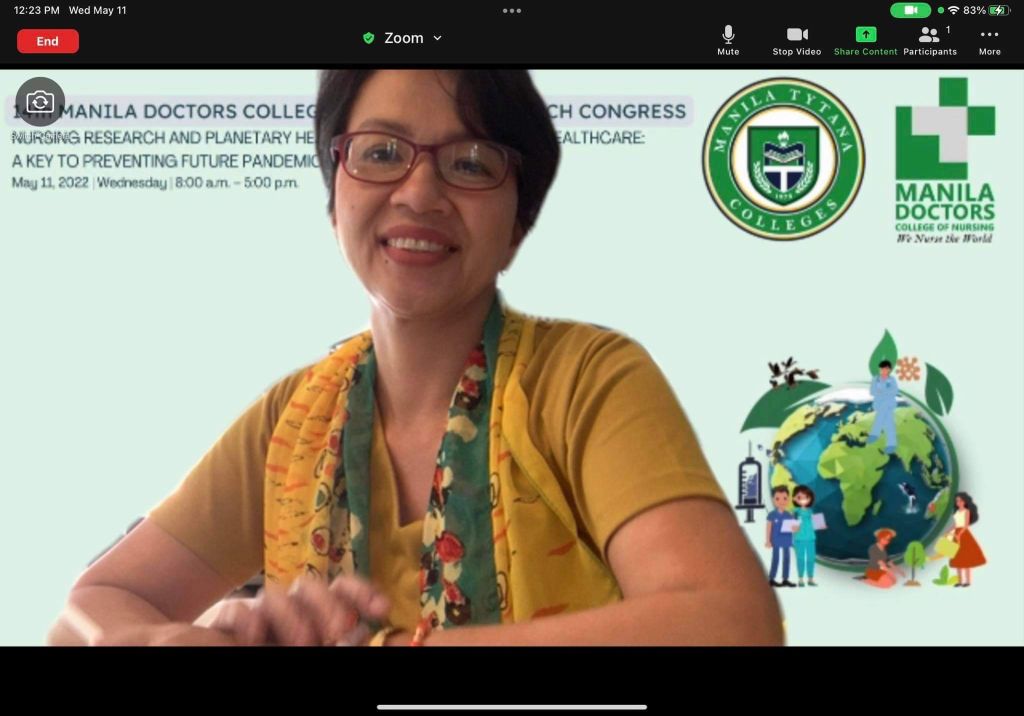 In the recently concluded Bicol University RD&E Exemplar Awards 2021 which was held on May 25, 2022, the same article also gave Ms. Mirandilla a National Publication Award. Additionally, her study titled Responsiveness of Graduate Nursing Research Outputs to Global Development Goals from 2000-2019 was hailed as the Best Paper under the theme Health Systems Management and Development during the awards night.
Ms. Mirandilla has been in the MAN program since 2014 handling Statistical Methods in Nursing and serving as a member of the thesis research panel. She is not only an excellent professor but also a nursing advocate, as evidenced by her research and projects.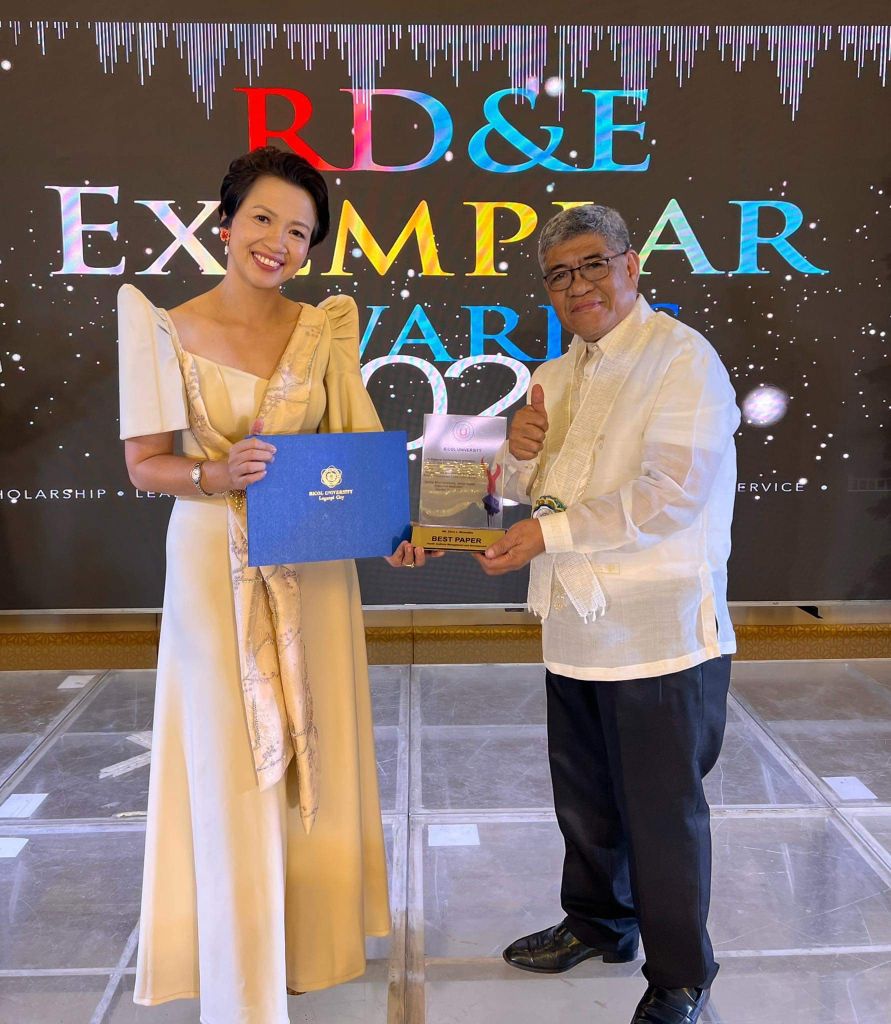 Written by Rachel Anne Joyce C. Sales