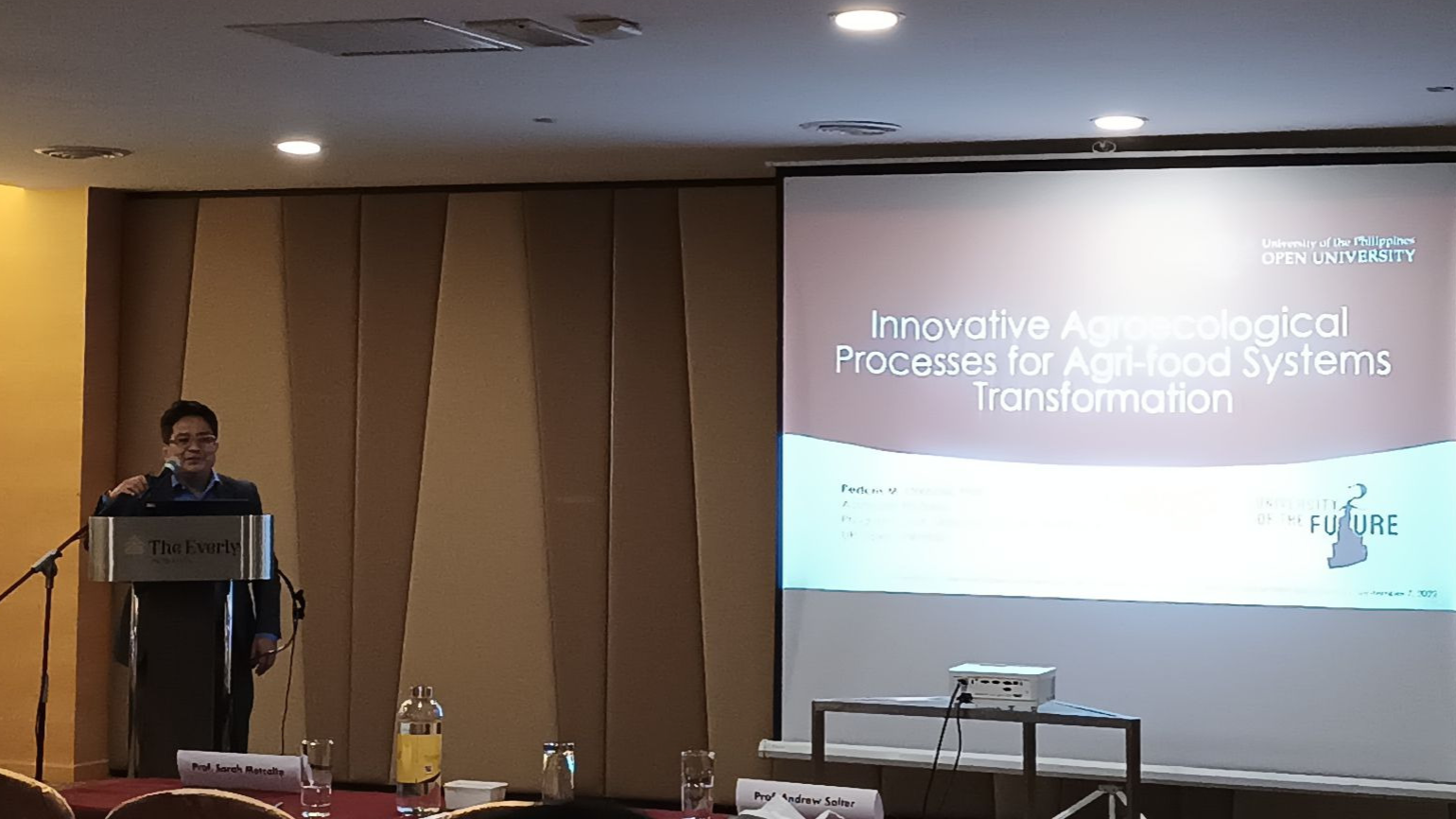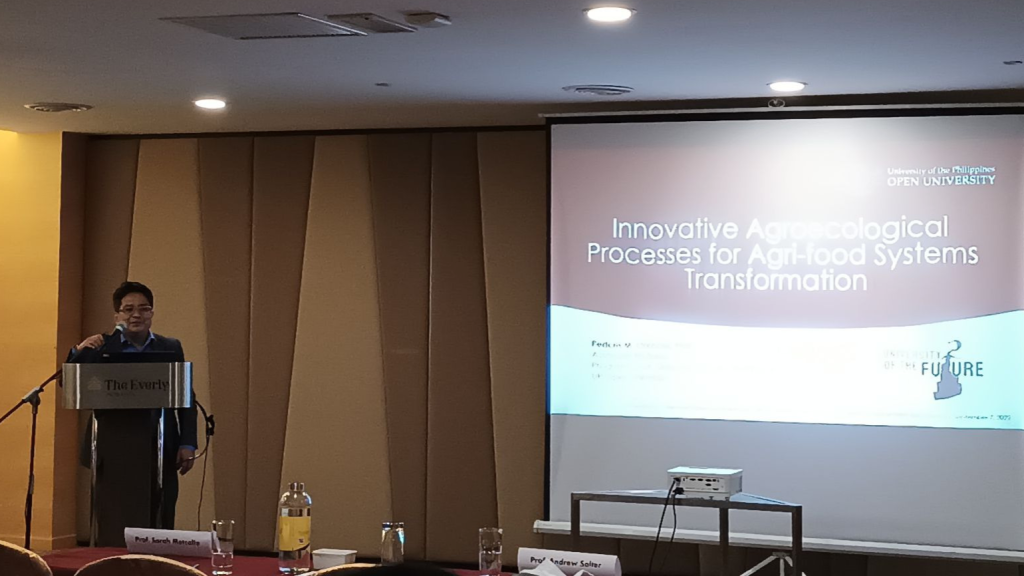 Dr. Pedcris M. Orencio, Associate Professor and Diploma in Land Use Planning (DLUP) Program Chair of the Faculty of Management and Development Studies (FMDS) UP Open University (UPOU), presented a paper in the 2nd Conference on Food Systems in Small Islands and Developing States (FSSIDS) on 7 September 2022 in Kuala Lumpur, Malaysia.
The paper entitled "Innovative Agroecological Processes for Agri-food Systems Transformation" showcased how smallholder farming communities in the Philippines can benefit from non-technologically innovative approaches for developing agroecological systems.
Shifts in structural and functional systems, climate change, and other disruptions such as the COVID-19 pandemic were some of the challenges recognized by the researcher. These mainly affect vulnerable farmers who have limited access to productive resources and opportunities, lack of knowledge or technology to generate sustainable sources, and are often displaced due to deprivation of tenure rights which lead to migration and decline in population.
Within these premises, the researcher assessed how participatory action research (PAR) was implemented in Inopacan, Leyte and Victoria, Oriental Mindoro, particularly the role played by higher education institutions (HEIs) in the development of agroecological innovation systems (AIS). PAR targets middle class municipalities that have high dependency on agriculture but are disconnected from the chain, with high poverty incidence, and have faced natural calamities. 
The first phase of the PAR, preparation, determines the local agroecological potential of the communities through existing social, ecological, economic and cultural resources. It was found that available agricultural lands were underutilized. Productivity potentials on high value commodities in Leyte were also not harnessed by local farmers and communities.
Implementation phase followed, where actions that reconstruct situations were undertaken and resources towards supporting agroecological transitions were mobilized. 
Finally, the institutionalization phase involved building partnerships to attain desired outcomes, changing the mindset of transformational leaders, and going beyond technological change. 
In Victoria, Oriental Mindoro, PAR contributed to the AIS through the establishment of Victoria Kalamansi Farmers' Federation (VKFF) where human capital was also utilized. Calamansi processing enterprise was also established, increasing the farmers' access to agribusiness capacity-building activities.
Meanwhile in Inopacan, Leyte, PAR contributed through the addition of enterprise value where vacuum-processed fruit chips were developed and the physical facilities for product processing were enhanced. Improved packaging and market matching also increased sales and visibility. In addition, the Hinabay Women Workers Association (HWWA) was established where women became actively involved in the management, operation, and development of the organization.
The HEIs developed social laboratories in these municipalities which provided the venue for knowledge and capacity-building services to target stakeholders in the local food system. These services can be offered through online, distance, and e-learning modes to ensure more inclusivity and resilience towards achieving the food security sustainable development goals.
FSSIDS 2022 was attended by more than 25 multidisciplinary participants from the Asia Pacific region where they discussed how to achieve food system resilience and sustainability amidst environmental, socio-economic, and political crises.
###
Written by:  Pauline Alvarez