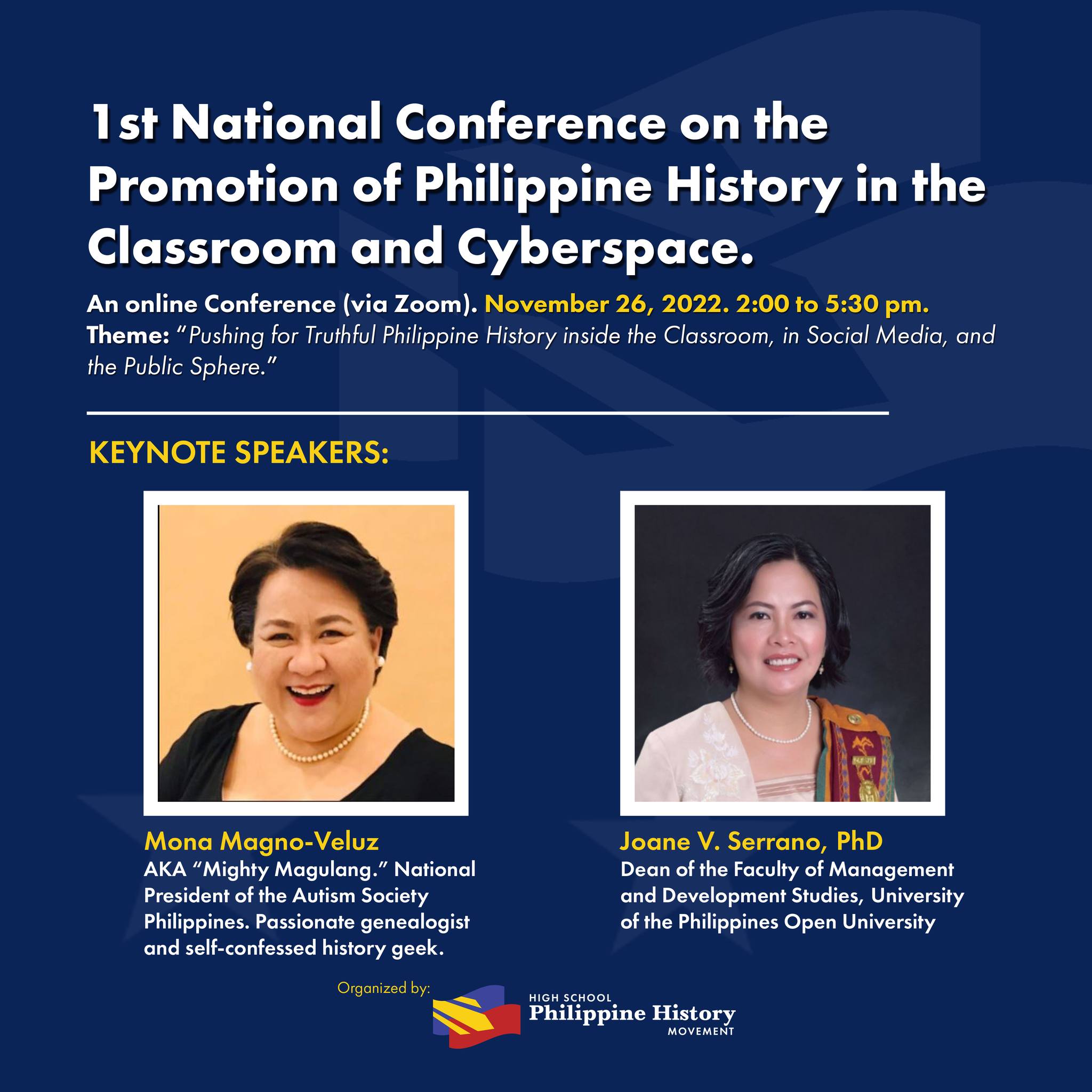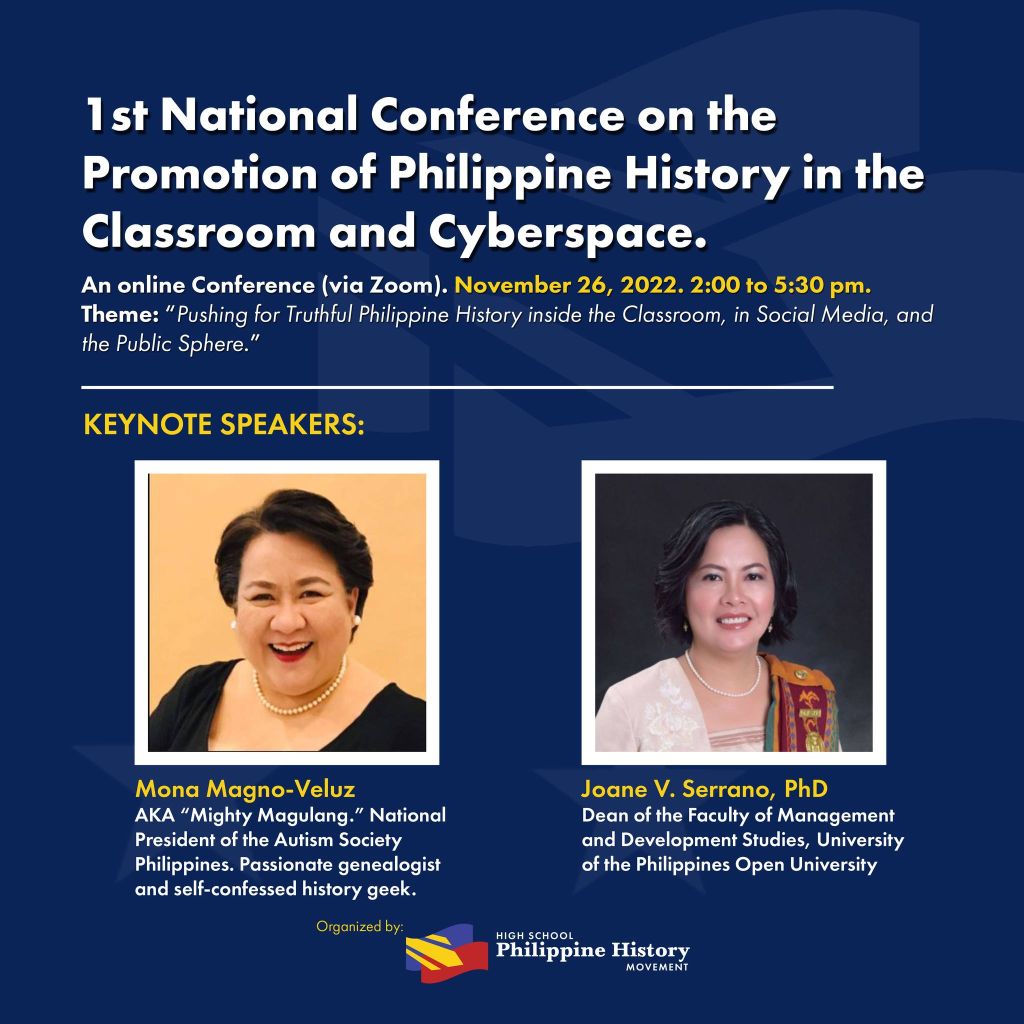 The High School Philippine History Movement will be holding the 1st National Conference on the Promotion of Philippine History in the Classroom and Cyberspace on 26 November 2022, 2:00 to 5:30 pm via Zoom with the theme: "Pushing for Truthful Philippine History inside the Classroom, in Social Media, and the Public Sphere."
Keynote Speakers: 
Mona Magno-Veluz
AKA "Mighty Magulang." National President of the Autism Society Philippines. Passionate genealogist and self-confessed history geek.
Joane V. Serrano, PhD
Dean of the Faculty of Management and Development Studies, University of the Philippines Open University
—
To register, please answer the Google Form:  https://forms.gle/gVdyUWyeN4Xr4yDF6
For more information, please visit this link.