Women of the Faculty of Management and Development Studies (FMDS) harvested organic eggplants and ladies' fingers, commonly known as "okra", at the FMDS Perma GARDEN (Growing Appreciation toward Resilience, Development, Entrepreneurship and Nutrition) on 24 January 2023.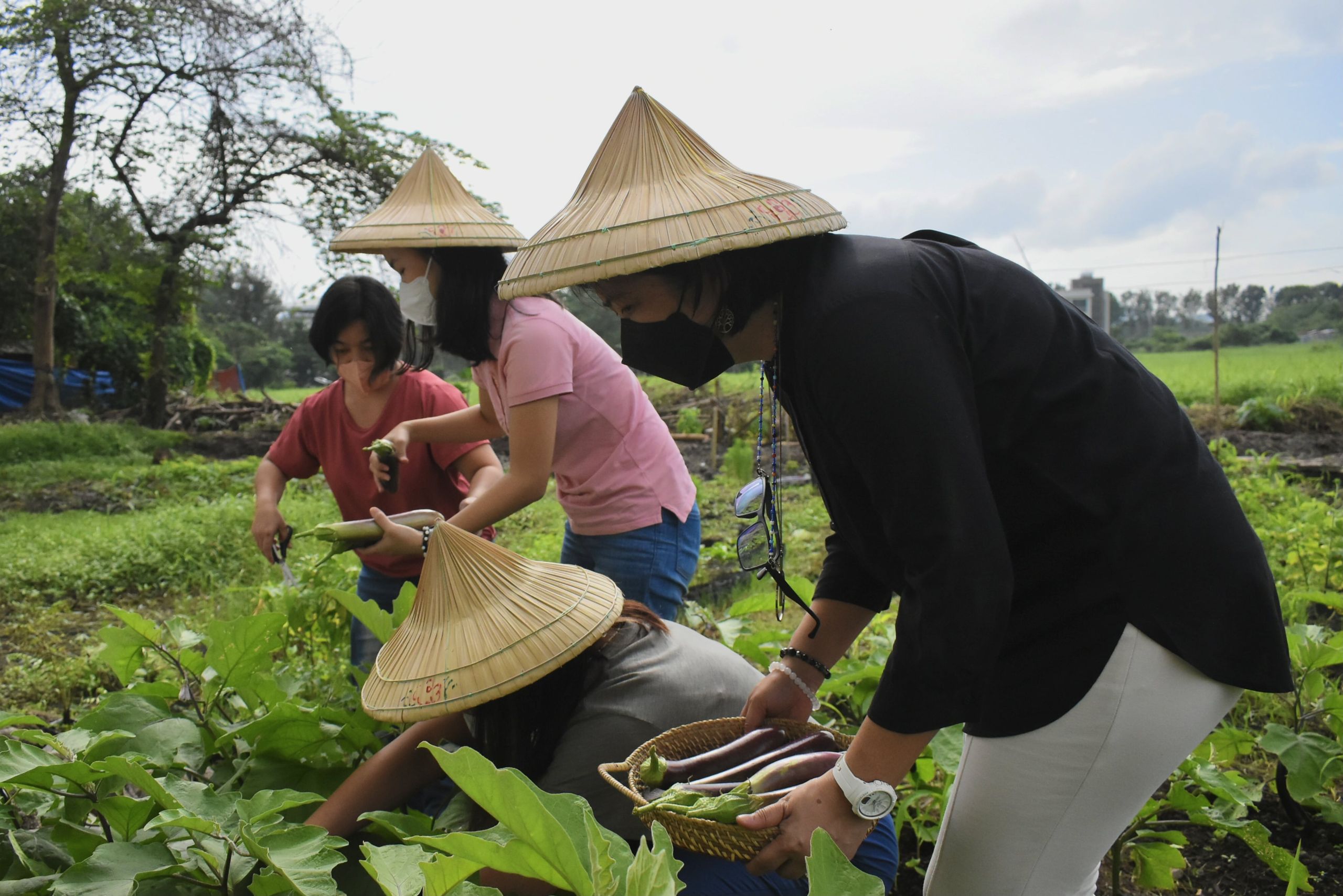 The FMDS Perma GARDEN is an initiative of the Faculty led by Dean Joane Serrano to support sustainable production and consumption, and to contribute to Sustainable Development Goal 2: Zero Hunger.
On 21 March 2023, a grand launch of the FMDS GARDEN will be held in participation to the International Day of Forests (IDF). This will be celebrated together with the International Women's Day (IWD) globally celebrated on March 8 and Philippines' National Women's Month celebration in March.
In observance of the IDF and IWD, series of projects and programs will be launched from 21 March to 31 March 2023 including the FMDS Perma GARDEN, the new Continuing Education Program (CEP) on Permaculture Systems Design Thinking, and the new program on Associate of Arts in Digital Entrepreneurship (AADE). These activities will feature women entrepreneurs and other women groups in the field.
Other vegetables such as squash, radish, green beans, water spinach, and another variety of eggplant commonly called "inaraw-araw", as well as herbs such as oregano, lagundi, and mint are planted in the garden.
The harvested eggplants and okra were sown in December 2022, after the first harvest of organic lettuce from the garden.
Written by: Rhea Ariele Pascua • Edited by: Dr. Finaflor  F. Taylan and Larry N. Cruz