This coming 21 March to 02 April 2023, the return of the much anticipated Los Baños Flower and Garden Show will be held at the Centennial Plaza, UP Open University Headquarters, Los Banos, Laguna as part of the celebration of the International Day of Forests and National Women's Month. With over 4 garden exhibitors and 42 concessionaires, the 12-day event will feature ornamental plants and trees, gardening materials, native crafts, crochet products and bag handles. One exhibitor will display lotus plants with dragonfly set-up.
In addition, the Department of Science and Technology – Philippine Council for Agriculture, Aquatic and Natural Resources Research and Development (DOST-PCAARRD) will also set up their e-library during the Flower and Garden Show.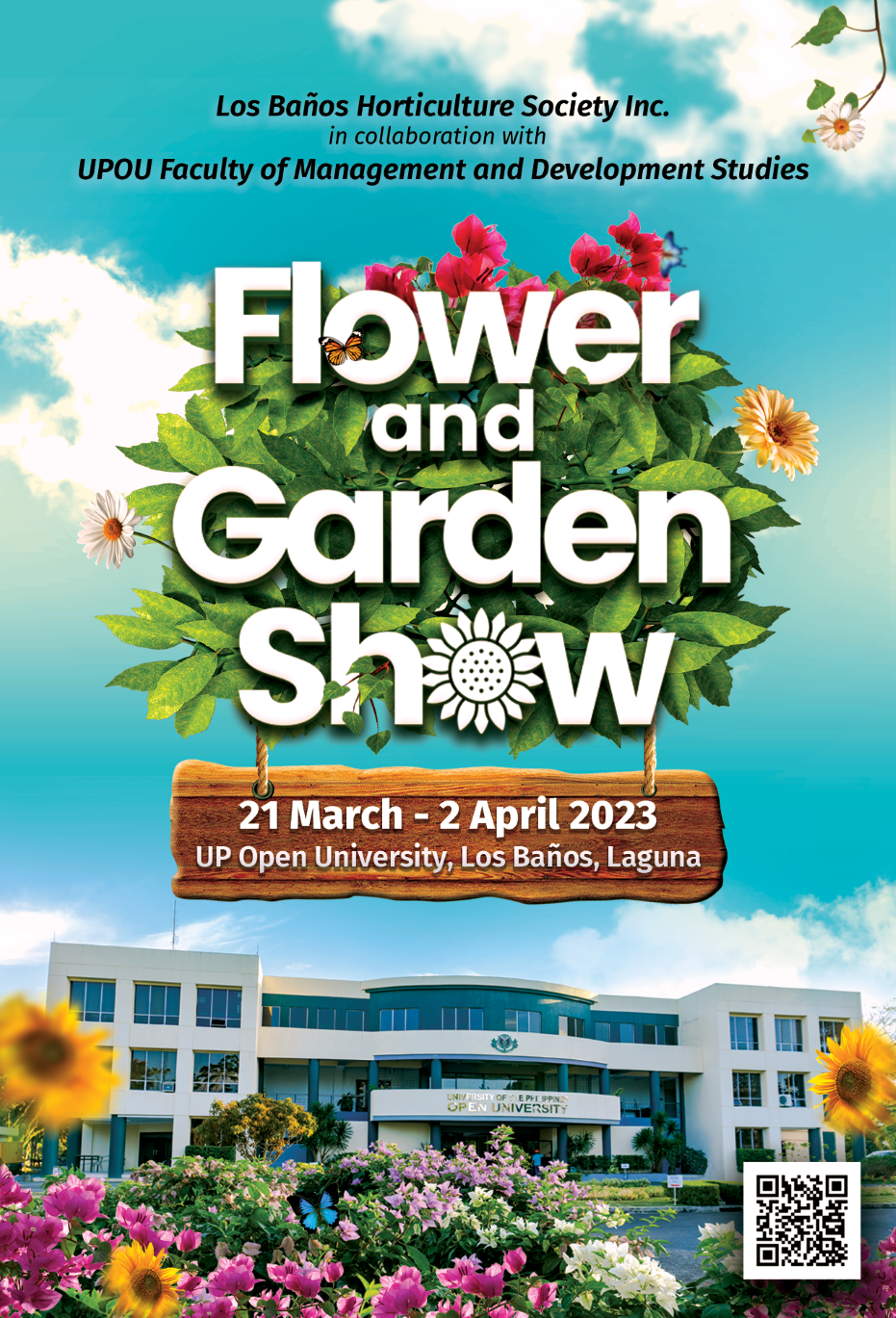 The event is open to the public, especially for plant lovers, designers and design enthusiasts, and landscape experts. Entrance fees to the show are at Php 30 for adults and regular visitors, Php 25 for senior citizens and students with valid IDs, and free tickets for children below seven (7) years old. Gates open at 8 AM and close at 7 PM. Visitors are encouraged to observe proper trash disposal areas and to bring their own bags during their visit.
Further announcements about the event will be made through https://www.facebook.com/fmds.upou.
The Los Baños Flower and Garden Show is presented by the Los Baños Horticulture Society, Inc. (LBHSI) in partnership with the UPOU Faculty of Management and Development Studies.
Written by Janele Ann C. Belegal • Edited by Larry N. Cruz