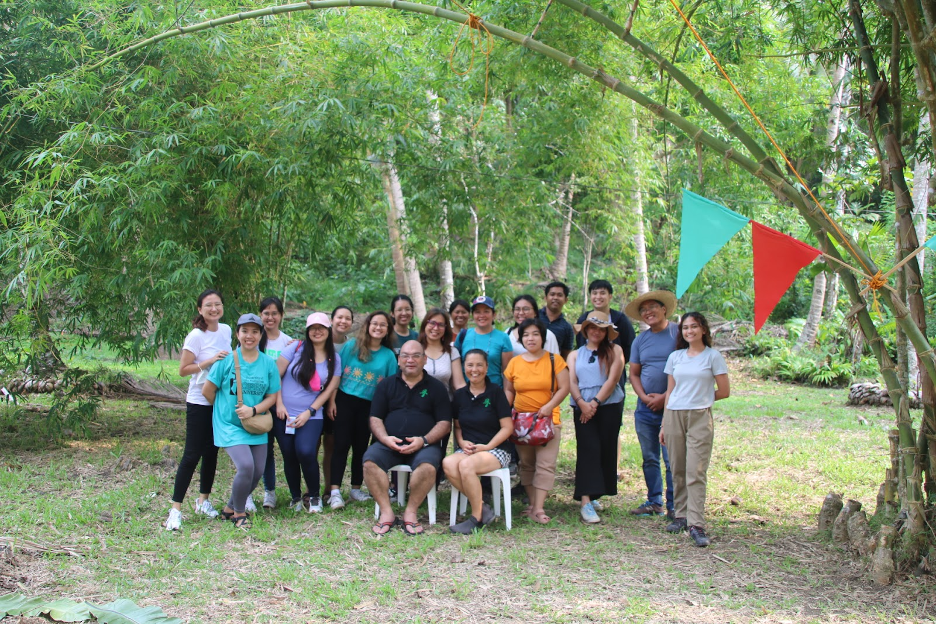 In an effort to foster a deeper understanding of permaculture and how it promotes a holistic lens of the natural landscape, the University of the Philippines Open University (UPOU) Faculty of Management and Development Studies (FMDS), together with the Office of Gender Concerns (OGC), embarked on an inspiring trip to a local permaculture and organic farm on 15 May 2023. This trip aimed for faculty members and staff to explore the principles of permaculture and witness firsthand the benefits of organic farming techniques while appreciating the beauty and significance of nature.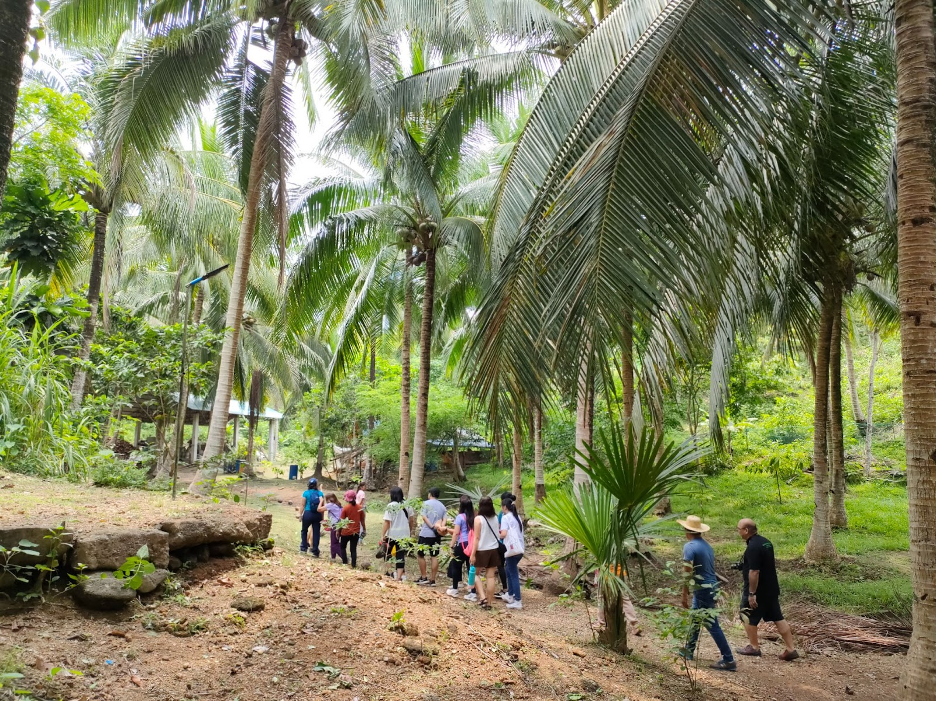 Organized by UPOU FMDS and OGC, the trip took place at Glinoga Integrated Farm or GIFT – a renowned permaculture and organic farm located in Brgy. Payte, Pitogo, Quezon. As recognized by the Agricultural Training Institute of Region IV-A, the farm serves as a learning site for agriculture to students. It is also a Technical Education and Skills Development Authority (TESDA) registered program where the following courses are being offered: Agricultural Crops Production (ACP) NC II, Agroentrepreneurship (AGE) NC II, Agroentrepreneurship (AGE) NC III, and Organic Agriculture Production (AGE) NC II.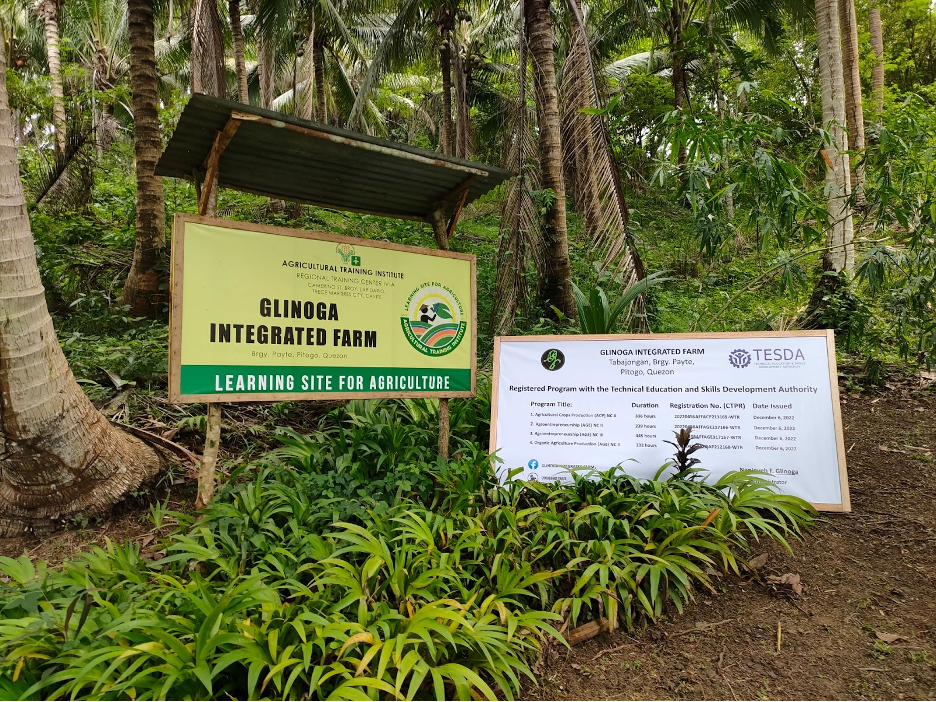 GIFT can be considered a women-led farm since the majority of the farming decisions and activities are done by women. Although it is still unconventional for women to lead in farming, the owners, Mrs. Nenieveh "Weng" Glinoga and Mr. Bittie Glinoga, believe otherwise. The husband and wife team believes that having a majority of women employees became the contributing factor to the success of GIFT in terms of sustainability, livelihood opportunities and socio-economic empowerment. Known for being a coconut plantation, processing wood vinegar in GIFT became a popular commodity and activity. GIFT has also been making and selling its own #choxtogo – a must try chocolate produced from natural cocoa. Visitors may book a visit through their official Facebook page. Inclusive of nature-based snacks and lunch, the entrance fee costs Php 450.00 per head.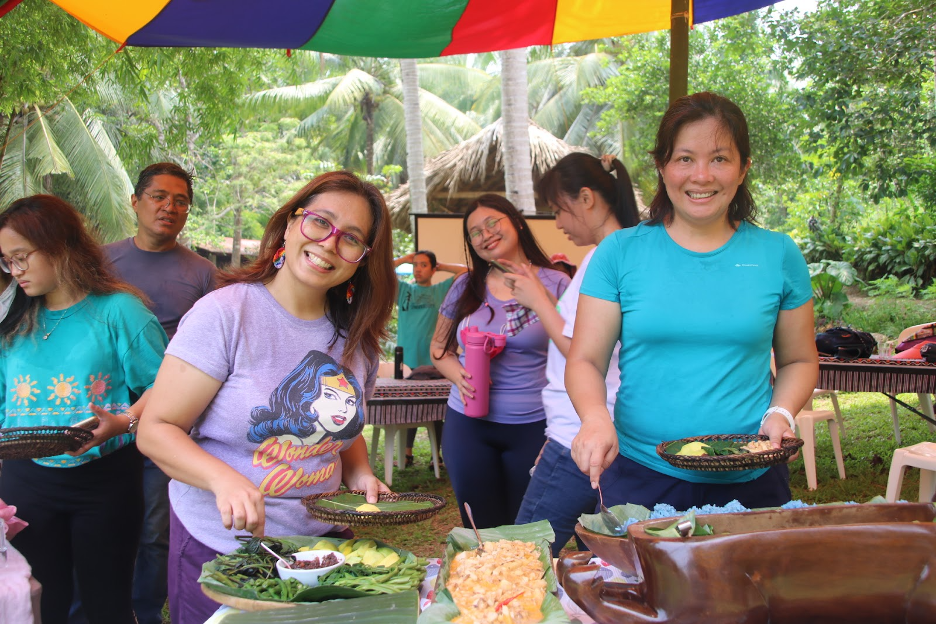 Mrs. Weng and Mr. Bittie facilitated the tour in various areas of the farm. The first stop was the introduction of GIFT. Here, Mrs. Weng shared where their inspiration in growing organic produce comes from, and why GIFT was established. She emphasized that natural pest control methods were employed in GIFT. As a result, it's easier for them to maintain a healthy and biodiverse ecosystem which contributes to the renewal of soil nutrients in their 25-hectare land. 

Different crops such as fruits and vegetables were abundant and these were fully integrated with farm animals. For example, organic livestock management is one of the best practices observed in the farm. Farm animals provide fertilizer and weed control; in turn, the animals have access to a natural environment and more varied diet that improves their health and wellbeing. When interviewed by the UPOU FMDS and OGC staff, Mrs. Weng and Mr. Bittie mentioned some of the worthy observations that others may apply in their own farm lands. Essentially, they highlight the capacity of the environment to "heal itself" and farmers must acknowledge that for it to happen, it really takes time, patience, and hardwork to see the results.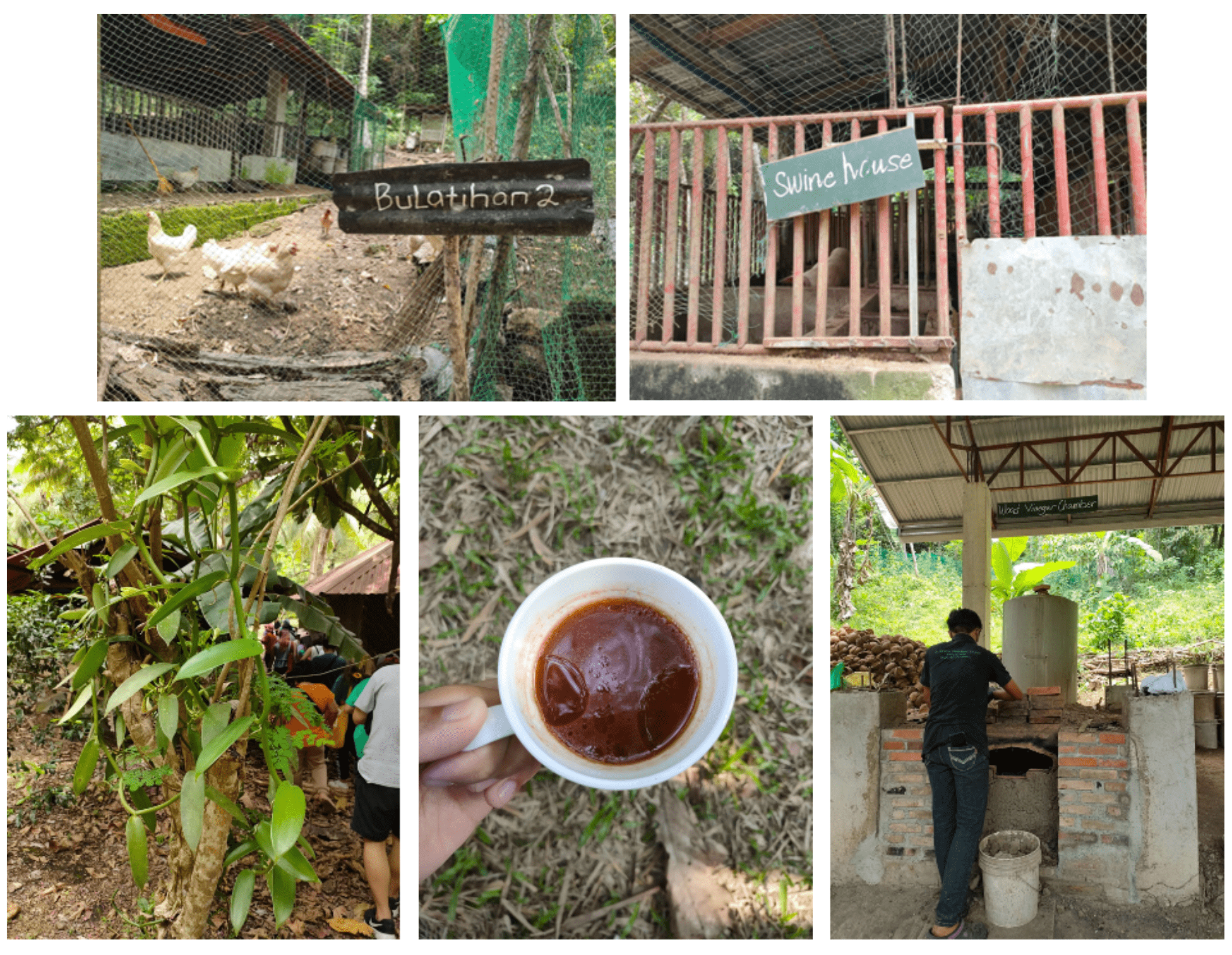 By offering an immersive and educational experience, the trip successfully encouraged UPOU FMDS and OGC faculty members and staff to incorporate eco-conscious practices into their lives and become life-long advocates of permaculture. This is yet another evidence of the need for Permaculture Systems Design Thinking or PSDT of the Continuing Education Program (CEP) of UPOU FMDS to be offered in a wider audience so that the general public can be aware of its value, not only for profit, but most importantly the people and planet.  
Written by: Janelle Ebron  • Edited by: Dr. Joane V. Serrano
Documentation by: Shaira F, Tanay and Janele Ann C. Belegal