FMDS – UPOU to launch new Continuing Education Program on Permaculture Systems Design Thinking (PSDT) on 21 March 2023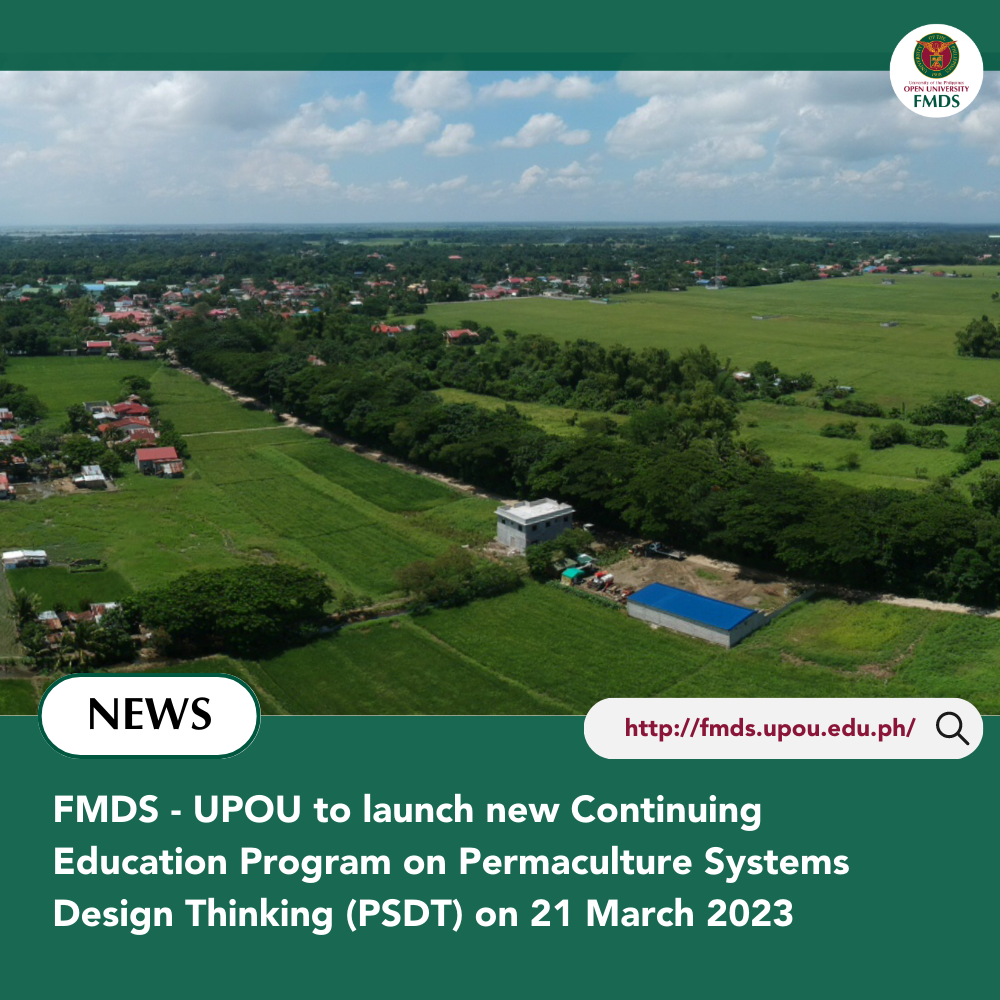 The Continuing Education Program (CEP) of the Faculty of Management and Development Studies (FMDS), in partnership with the Philippine Permaculture Association (PPA) and University of the Philippines Open University Foundation, Inc. (UPOUFI), will be launching/offering a new course on Permaculture Systems Design Thinking (PSDT) on 21 March 2023 as part of the Faculty's celebration of the International Day of Forests.
PSDT, as part of the Environmental Cluster of Continuing Education Program, is a fee-based, non-formal course that will be delivered fully online and will run for 16 weeks, from 21 March – 11 July 2023. The course will tackle The Permaculture Framework, Permaculture Design, and Permaculture Design Applications.
The course ultimately aims to expose learners to critical environmental issues and problems in the country and equip them with skills to address these problems through the use of systems thinking as the guiding paradigm in the design of innovative and practical solutions.

The Philippine Permaculture Association, the co-developer of this course, has been working with Local Government Units, Civil Society Organizations, and educational institutions for more than 2 decades to contextualize permaculture education according to the needs of Filipino communities all over the country.  Through permaculture, PPA, in partnership with the UPOU, aims to promote ecosystem rehabilitation and restoration, cooperation, and sustainable entrepreneurship.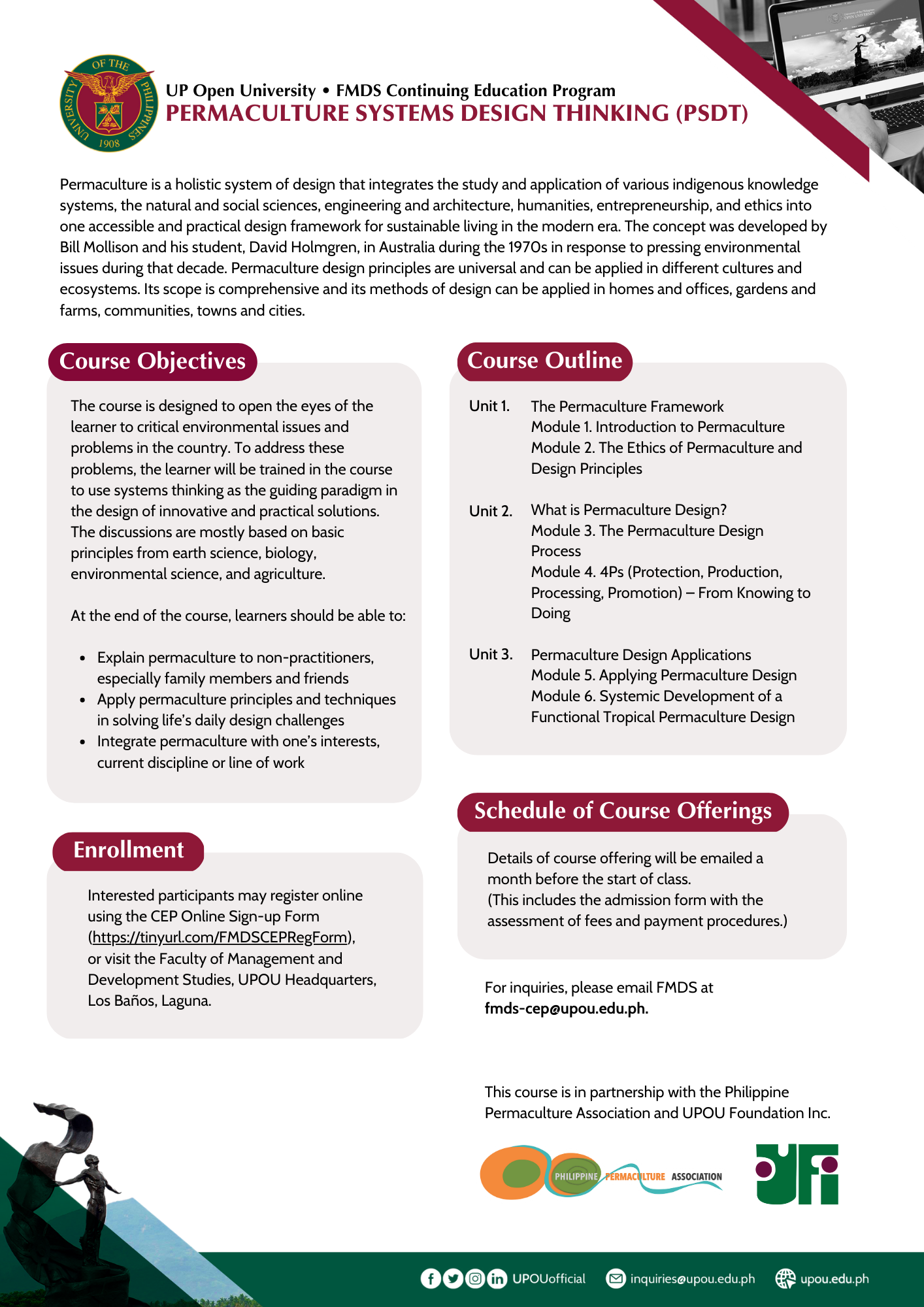 Written by Mary Grace Perez & Noreen Dianne S. Alazada • Edited by Larry N. Cruz