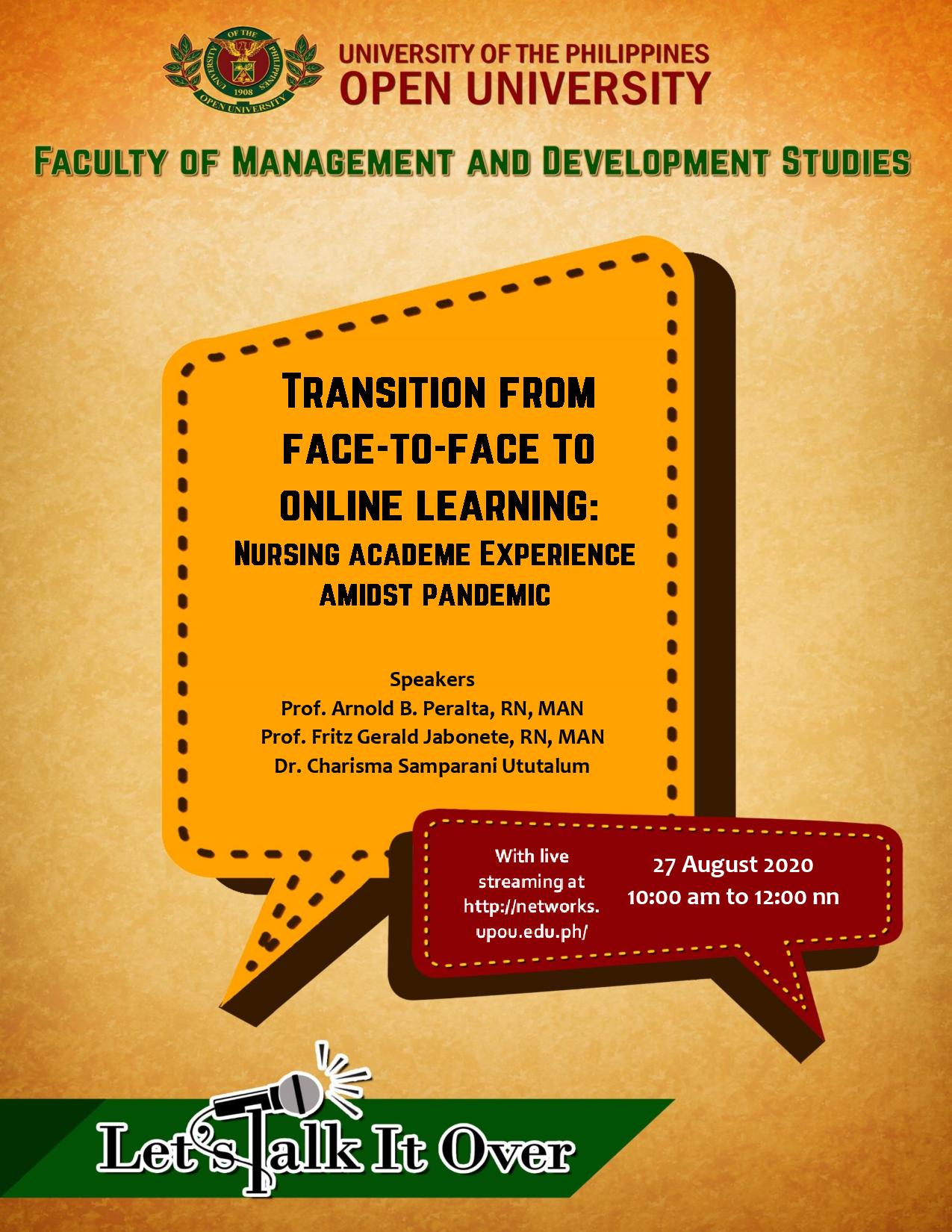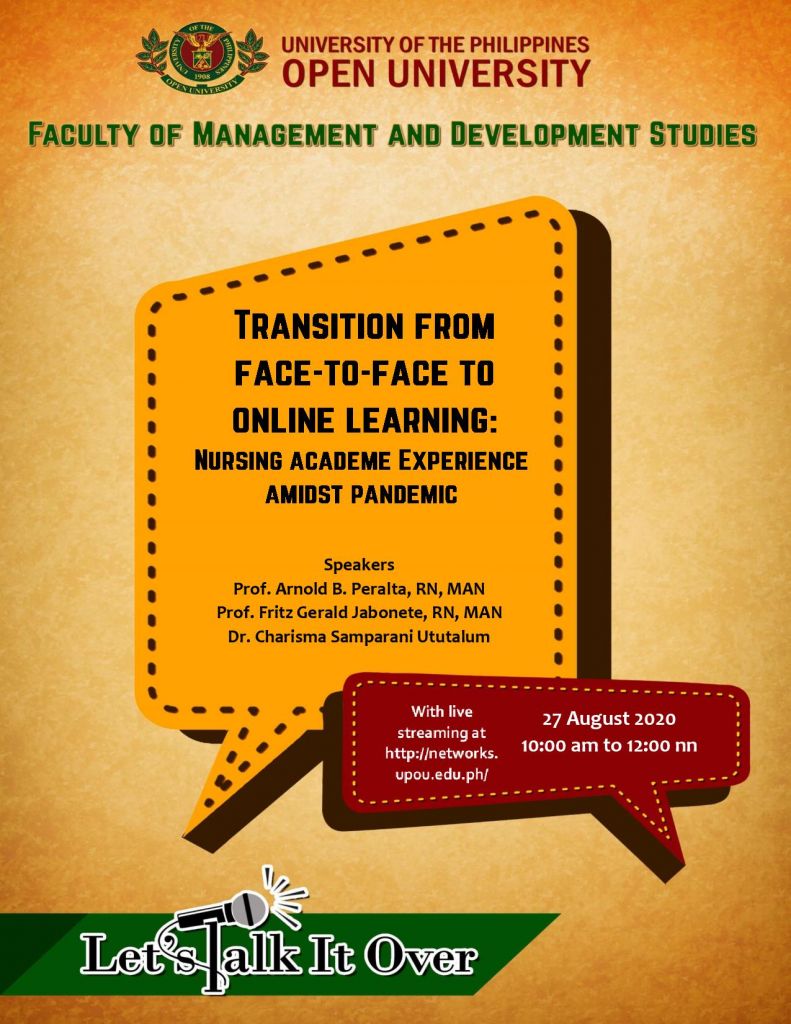 The Master of Arts in Nursing (MAN) program of the University of the Philippines Open University's Faculty of Management and Development Studies (FMDS) conducted a Let's Talk it Over (LTiO) webinar titled "Transition from face-to-face to online learning: Nursing Academe Experience amidst Pandemic" on 27 August 2020 via UPOU Networks.
Mr. Arnold Peralta from the University of the Philippines-Manila College of Nursing (UPCN) discussed the challenges they encountered and course redesign practices that they adopted in preparation for online learning. He shared how their faculty members also became learners as they studied flexible learning design, course guide syllabus preparation, and learning activities that are appropriate to distance learning. He also tackled the challenges in integrating  teamwork and collaboration in online classes.
Mr. Fritz Gerald Jabonete, the second speaker from the National University,  talked about the struggles  they encountered in transitioning to  online learning with  regards to time, presence, measurement, and internet connectivity (TPMI). He also shared how important it was for their university to provide their students  with free Wi-Fi routers and monthly internet load allowance and weekly time-off. He emphasized the need to take  steps that will support  both the students and educators today. 
Dr. Charisma S. Ututalum, President of Sulu State Colleges, admitted that this situation came to them unexpectedly and they were not prepared. She mentioned many factors to consider on top of the recent terrorist attack. Academically, their students from remote areas and below-average income families have problems with internet connectivity and availability of resources for web-based education. Amidst all these challenges, they tried their best to overcome it by mobilizing widely used, readily available, and scalable resources and with the help of the local government units, the college administration, and faculty members. 
The webinar had more than five thousand viewers from different locations. The MAN program is continuously preparing monthly webinars during this pandemic to share the experiences, challenges, and best practices in nursing in various settings.
Written by Rachel Ann Joyce Sales
Edited by Primo G. Garcia